Denmark has already started training Ukrainian personnel on Caesar self-propelled howitzers withdrawn from the Danish Army. Both their systems and the trained personnel will arrive in Ukraine this May, said the country's Acting Minister of Defense Troels Lund Poulsen during a joint briefing with his Ukrainian counterpart Oleksii Reznikov as he paid a visit to Ukraine.
Soon, 19 CAESAR howitzers from Nexter ordered by Denmark in 2017 will be donated over to the Armed Forces of Ukraine. Despite the same name, these artillery systems have distinct features that make them almost completely different from the French variant currently operated by the Ukrainian army.
Read more: ​Denmark, Norway Cooperate to Transfer Artillery Shells to Ukraine
Having the same 155mm gun with a barrel length of 52 calibers and a digital fire control system, the Danish version has two major distinctions.
First is the 8x8 Tatra 815-7 chassis instead of the 6x6 Renault Sherpa5. More bulky chassis can carry more ammunition: 30 rounds compared to the original 18. The weight increased, too, from 17.7 to 28.7 tons, going up to 30.2 tons depending on "specific requirements."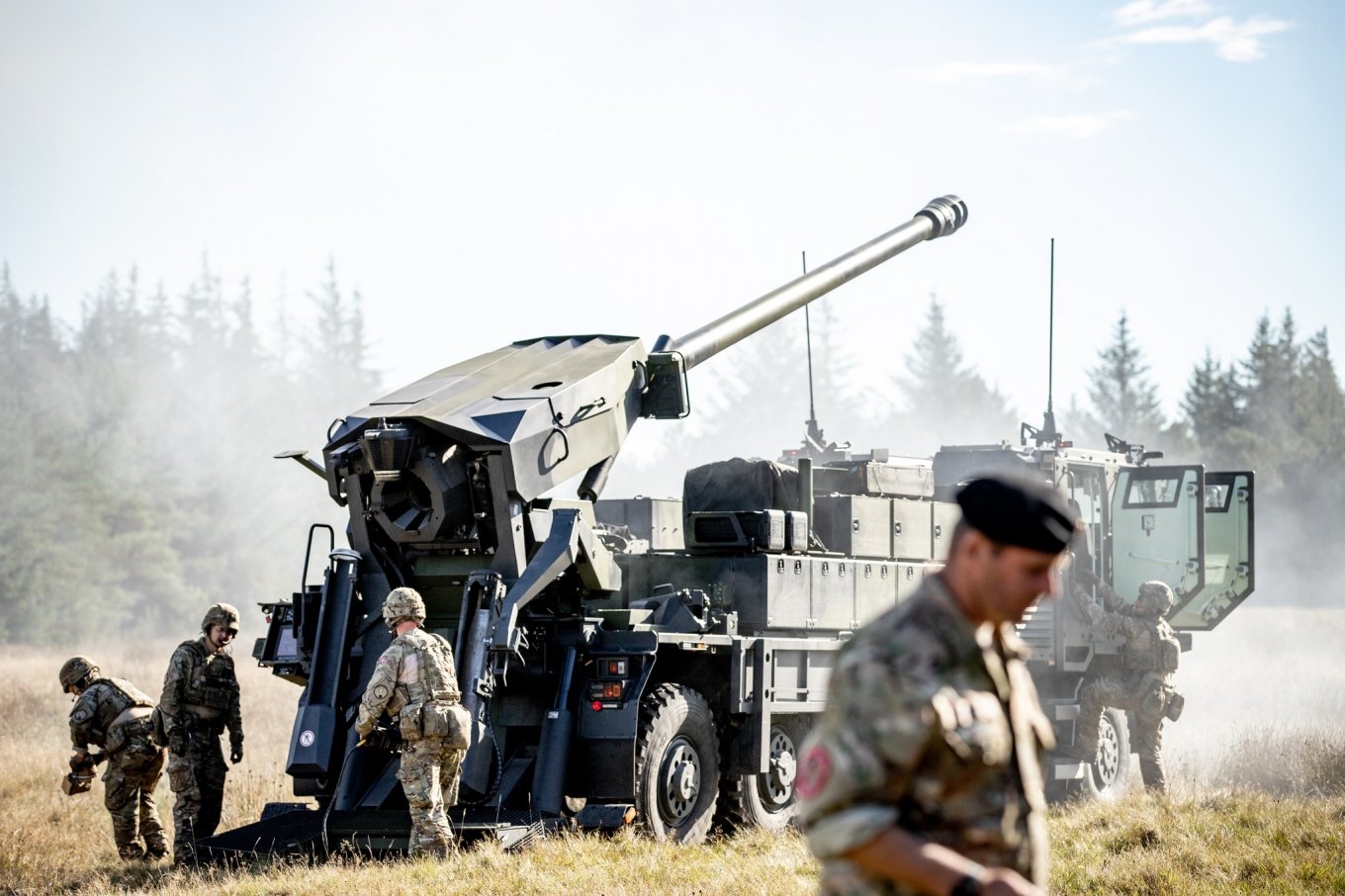 Secondly, the reloading system was changed to automatic. The special ammo reloading controller lifts some of the hard work from the crew, so the loader only has to place the shell on a tray next to the ammo box, he needs not to carry the 40-kg round all the way to the breechloader. A propellant charge loader is present, too. Although, worth noting: while Danish Army widely uses the fully automatic version, Nexter as well makes semi-automatic ones, more like the French variant.
In addition to Caesar howitzers, Denmark also promised to deliver the first Leopard 1 tanks in the near future, acting minister Poulsen assured, as quoted by Media Center Ukraine. About a hundred vehicles were bought from Germany and are now being renovated. The supply will come in a few batches over six months, starting in early summer this year.
Afterward, Denmark will start considering sending Leopard 2 as well, Troels Lund Poulsen said, although he noted that his country has not many tanks of this type. According to The Military Balance 2022, Denmark has 44 Leopard 2 tanks, of which 29 are Leopard 2A7+ version and 15 more (as of 2022) are Leopard 2A5 yet waiting for modernization.
Read more: The Dates the First Leopard 1A5 Tanks to Arrive In Ukraine Revealed
---
---