Ukraine's military for the first time demonstrated the operation of high-precision APKWS missiles, their transfer was announced in August 2022, and the transfer of the first batch of two dozen vehicles took place in January 2023.
The video, which is actively distributed on the Internet, shows the APKWS launch from the armored vehicle and the damage to the positions of the fire stations in the houses and the observation station. OSINT communities have already geolocated the destroyed enemy positions, which were at the eastern bank not far from Nova Kakhovka.
Read more: ​Ukrspecsystems Unveils the Mini Shark: a Cutting-Edge UAV for Reconnaissance and Target Detection
At the same time, the accuracy of targeting with a semi-active laser beam allows to hit targets with minimal consumption of ammunition with the very first shot. In particular, enemy's surveillance complex destruction can be considered a benchmark.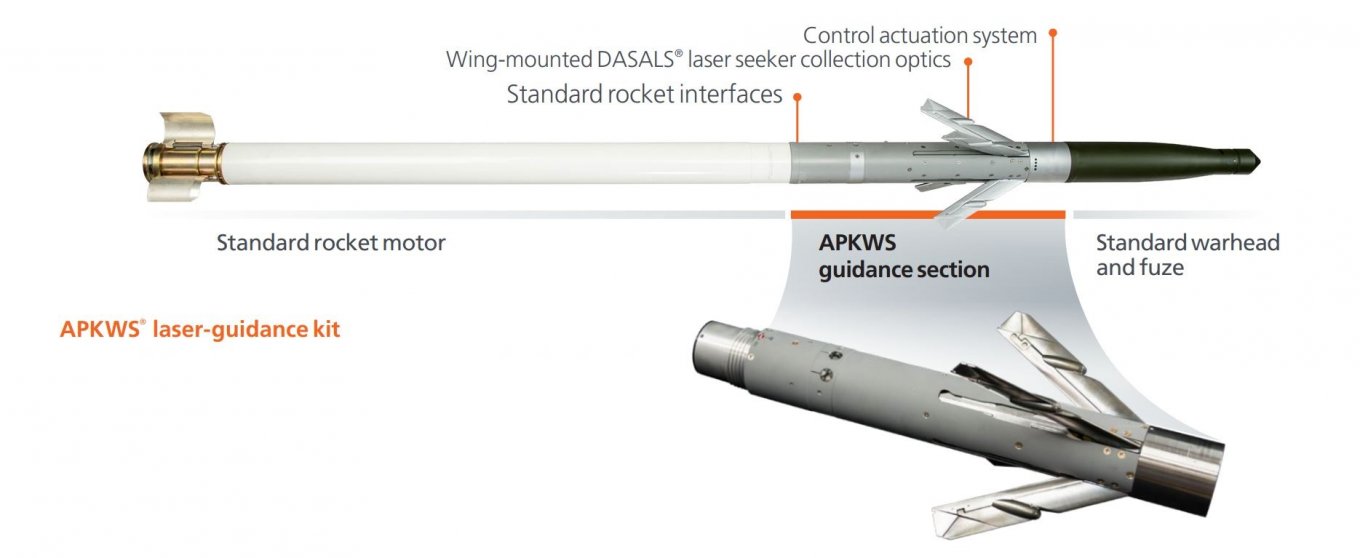 At the same time, the use of APKWS, which are transformed into high-precision weapons of the Hydra 70 unguided 70 mm rocket, involves the illumination of the target with a laser. To perform this task, it is possible to use a UAV with an optical sighting station and a laser channel, which is responsible for identifying targets.
And the available video perfectly demonstrates the importance of such a system as APKWS in service with the Armed Forces o Ukraine. A mobile vehicle that is ready for launch after a minimum time after stopping, is a conceptually cheap missile that hits targets outside the direct line of sight – NLOS. Even if the enemy digs a huge number of trenches, all this will no longer matter if the high-precision ammunition flies right into it.
It is objectively quite difficult to find something better for hitting the positions of snipers, machine gunners, mortar units or equipment that is in motion. Especially since APKWS is of three types: with a high-explosive warhead, with arrow-shaped striking elements, as well as a cumulative warhead.
The main thing is the illumination of targets, but especially for this purpose, the allies transfer UAVs to Ukraine with the ability to perform such tasks, for example, the Puma UAV.
Read more: ​The US Will Produce at Least 15% More PAC-3 Missiles and This Will be Enough Not Only to Withstand China
---
---