The Ministry of Defense of Germany officially announced that last week it handed over another package of military aid to Ukraine, which includes APKWS – an extremely important and long-awaited addition to the family of weapons used by the Armed Forces of Ukraine.
As a reminder, the abbreviation stands for a high-precision weapon created by adding a special unit with semi-active laser guidance to the "Hydra 70" system for firing 70mm unguided rockets. These rockets were originally intended for aviation, but can be installed on light wheeled vehicles, too, such as ordinary pickup trucks. The aiming station is set on the pickup as well.
Read more: ​Germany to Provide Ukraine With the RCH 155 Howitzers by 2025, Is There Way to Accelerate Production
In the German list of supplies, this weapons goes simply by the name of "rocket launchers 70mm on pick-up trucks with rockets" and it says 20 launchers are being provided. This is the very exact quantity promised back in August 2022. Apparently, the time period between the announcement and the transfer was needed to teach Ukrainian soldiers to use these rocket systems.
Moreover, these rocket launchers have undergone a series of tests later in November, which included destruction of unmanned aerial systems such as the russian "Orlan-10" reconnaissance drone and "Lancet" loitering munition. The APKWS demonstrated 100% effectiveness, only five rockets were used to destroy all five targets.
Side note, APKWS can destroy not only air targets but ground ones, too. In fact, it was the primary task set for them during development. Tests showed high effectiveness against lightly armored targets, IFVs in particular. The vehicles were hit even on the move, not to speak of stationary targets like pillboxes or other fortifications.
According to official data, the firing range of APKWS from a helicopter is up to 5-6.5 km. When launched from the ground, the range is expectedly decreased to around 3-4 km. However, the manufacturer declares a ground launch range of 6 km. It is possible to designate a target with a UAV or with a detachable mobile station.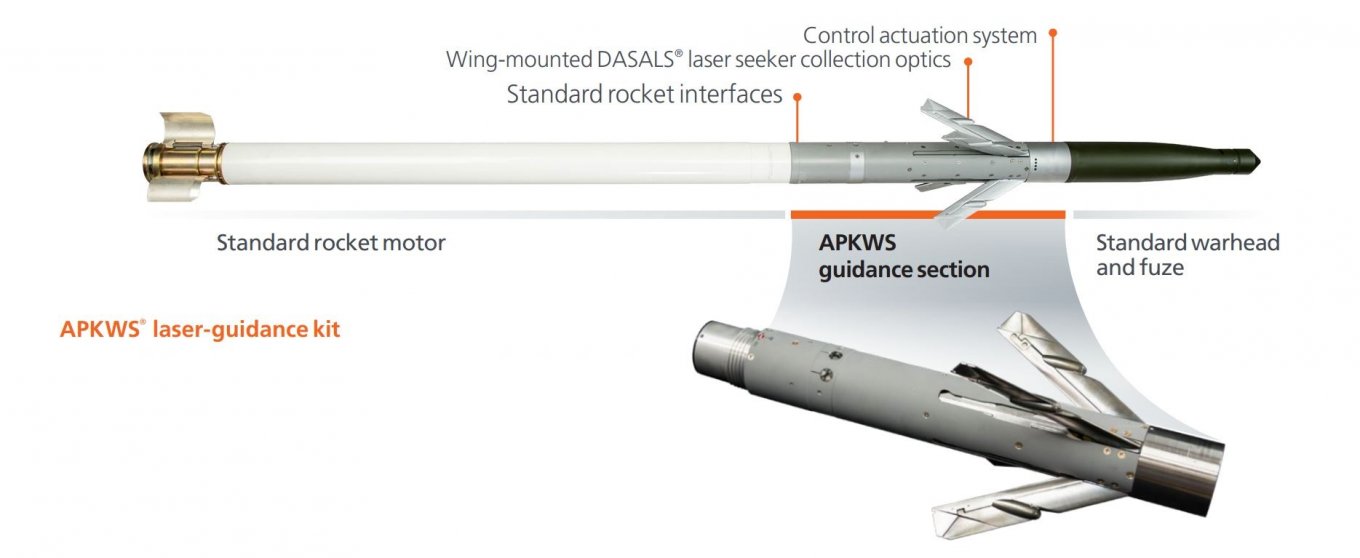 In addition to the rocket launchers, German military aid package includes two additional Bergepanzer 2 armored recovery vehicles, seven Dingo armored vehicles, two M1070 Oshkosh transporter tractors, trucks, light vehicles, heaters, generators, reconnaissance drones, anti-drone systems, an ambulance and blankets.
Read more: ​Exceptional Inventiveness of Ukrainian Military: RBS-17 Anti-Ship Missile Takes Down a Ground Target (Video)
---
---