During one of the parades, the Armed Forces of Algeria demonstrated a kind of hybrid: T-62 tanks armed with BMP-2 turrets and Berezhok combat modules. Basically, this is how Algeria created its cheap analogue of the russian Terminator BMPT tank support vehicle, writes the Polish portal Defense24.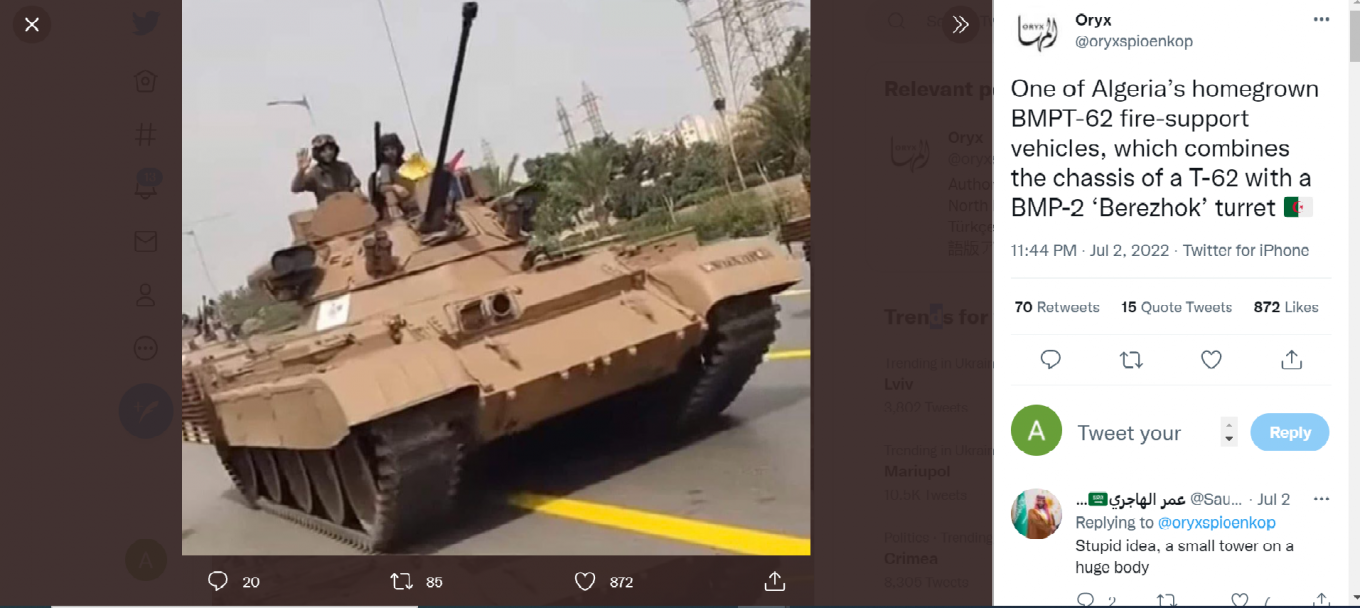 According to The Military Balance for 2021, the Algerian army has about 300 T-62 tanks at its disposal. The Algerian military came up with a variant with the dismantling of the "native" turret and the installation of the turret from the BMP-2 with the Berezhok module.
Read more: The Ex-Commander of Ukraine's Zaporizhzhia Submarine Is Now Responsible For the Missile Attacks On Ukraine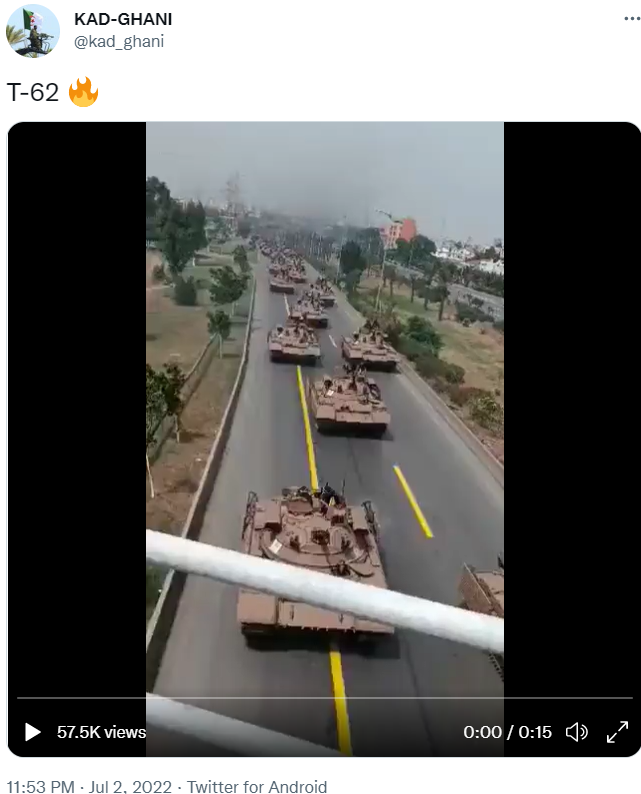 Before that, Algeria was considering the option of ordering Terminator tank support vehicles from the russian federation, which should operate in cooperation with more than 600 T-90S tanks. But instead, the Algerians chose a cheap palliative option.
Read more: Chronicle of the Russian Federation Crimes in Ukraine (July)
---
---