The Armed Forces of Ukraine managed to reclaim two more settlements throughout this week. One of them is the Potiomkino village to the north of Kherson, and the other one is Pavlivka in the Donetsk region.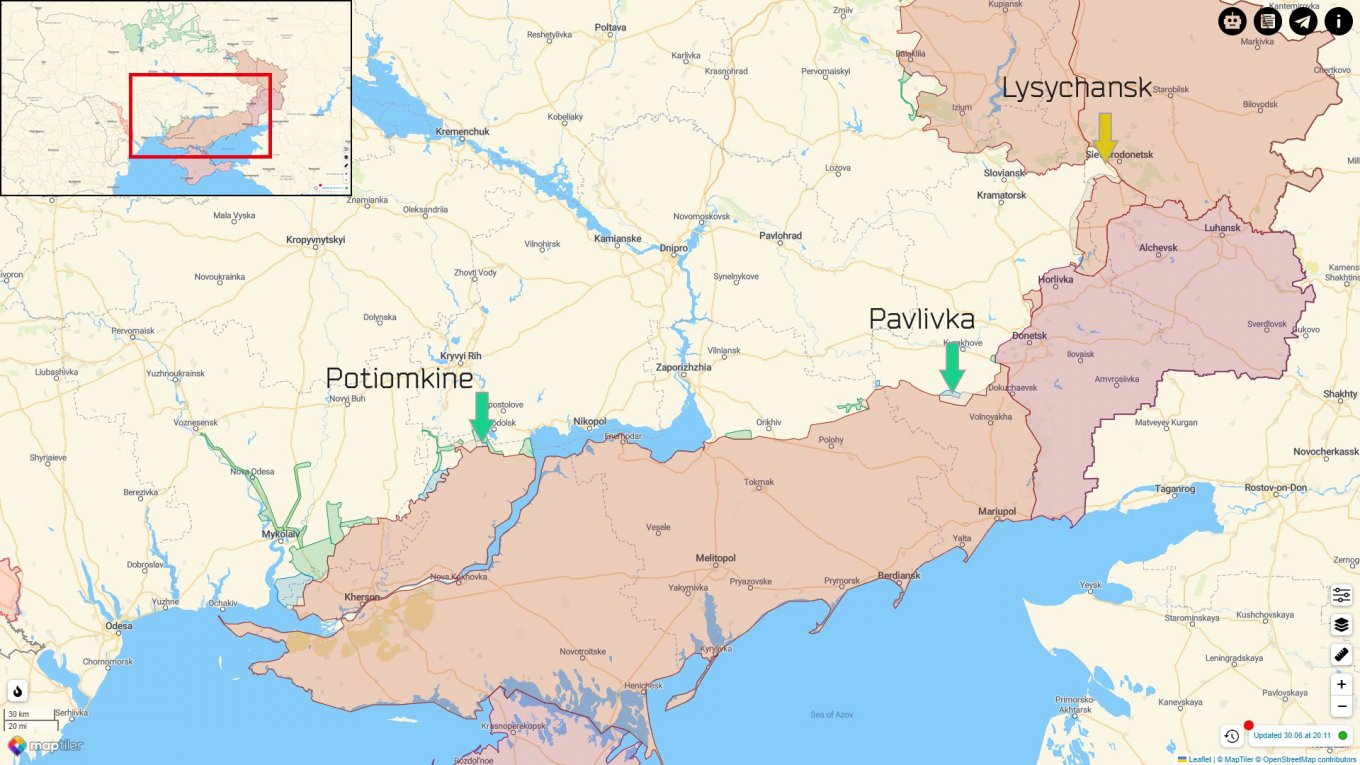 "During the week, the settlement of Potokino along Kryvyi Rih axis was liberated and taken under control, as well as Pavlivka, a settlement along Kurakhove axis," reported Oleksii Hromov, a representative of Ukraine's General Staff, during a briefing at Media Center Ukraine.
Read more: ​Ukraine's Forces Recapture Snake Island - Bohdana Self-Propelled Howitzer Helps to Win (Video)
"Units of missile and artillery troops hit command posts in charge of the troops and warehouses with fuel and lubricant materials, as well as inflicted significant losses on the enemy."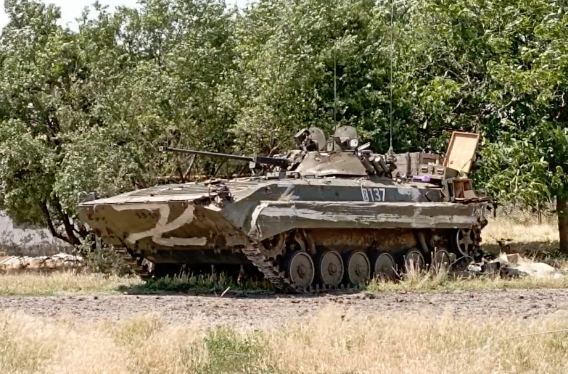 Noteworthy, Pavlivka despite being a relatively small settlement, is located on one of the main axes of russian advance in the so-called Donbas region. The news comes shortly after the liberation of Zmiinyi Island in the Black Sea, southern Ukraine.
At the same time, Ukrainian units continue to approach Kherson from multiple directions. While the western Ukrainian grouping is stationed as close as 25 km away, the recently liberated Potiomkino village is significantly further to the north, but it's in another unsuccessful direction of russian offensive towards Kryvyi Rih – a major city in central Ukraine.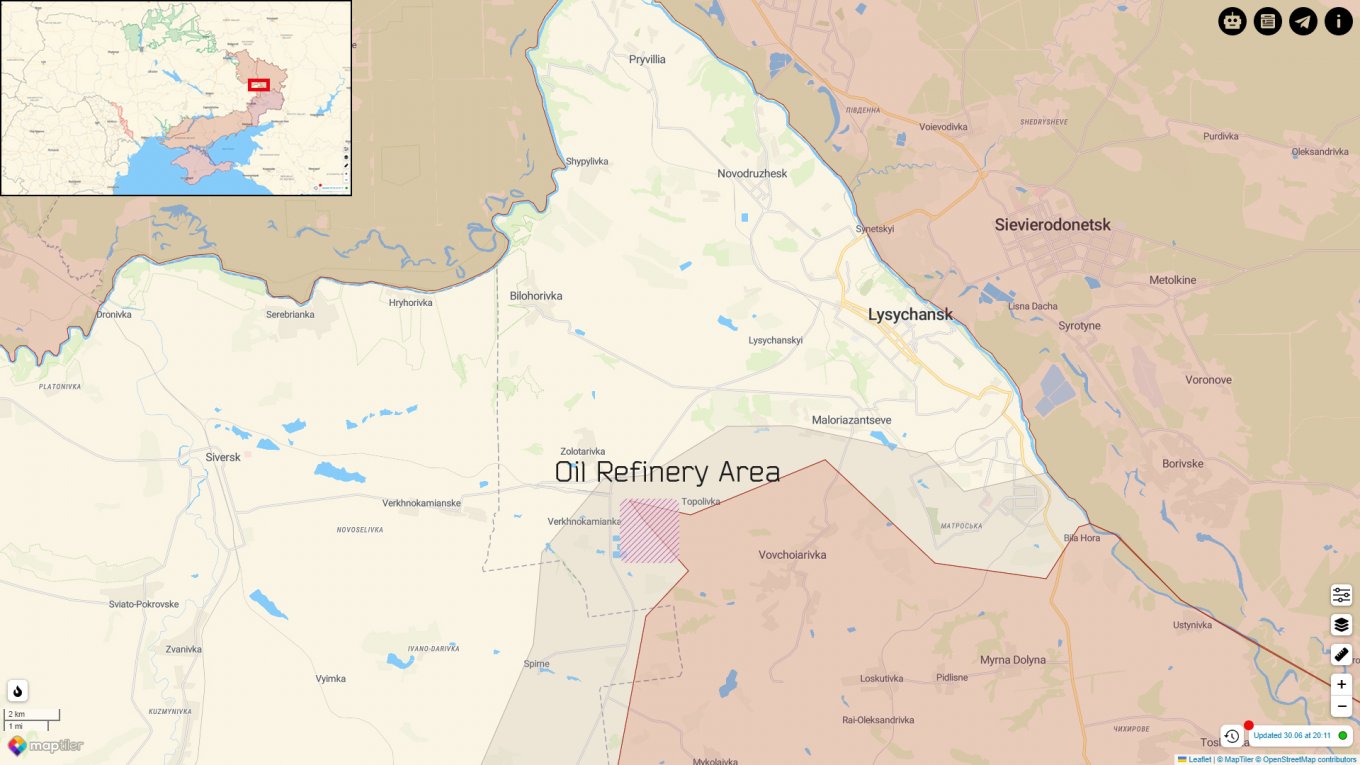 However, in eastern Lysychansk city, Luhansk region, the situation remains difficult for the Ukrainian Army.
"Fierce fighting has been going on in the area of the Lysychansk oil refinery for the past few days. Our soldiers are firmly holding the defense, but the enemy, despite heavy losses in personnel and equipment, is trying to take control of this area," Hromov said.
According to the General Staff's report, russian assault operations in the area of Lysychansk Oil Refinery had partial success. They are holding the north-western and south-eastern parts of the plant. The fighting for the city continues.
Read more: ​International Legion Shows How They Fight russians (Video)
---
---