This is according to a news report published by Ukrainian Military Pages citing ArmyInform, an official website of the Ministry of Defense of Ukraine.
"By 2025, it is planned to set up a new brigade dedicated to artillery reconnaissance. This is intended to bolster force groupings with artillery reconnaissance personnel and capabilities in order to enable more accurate location of artillery targets and to exploit to full extent the capabilities of long-range weaponry. Also on plans is to organize a brigade dedicated to anti-tank missile warfare to augment the capabilities of forces for anti-tank operations," the Defense Ministry's outlet explains.
Read more: Ukrainian Army Testing New Indigenously Developed 155-mm Mobile Howitzer Bohdana
Beyond that, artillery units will begin fielding 155-mm gun systems, automated command and control systems, current generation-compatible MLRS assets, including precision-guided, extended range rockets, as well as anti-tank missile vehicles and equipment for artillery reconnaissance.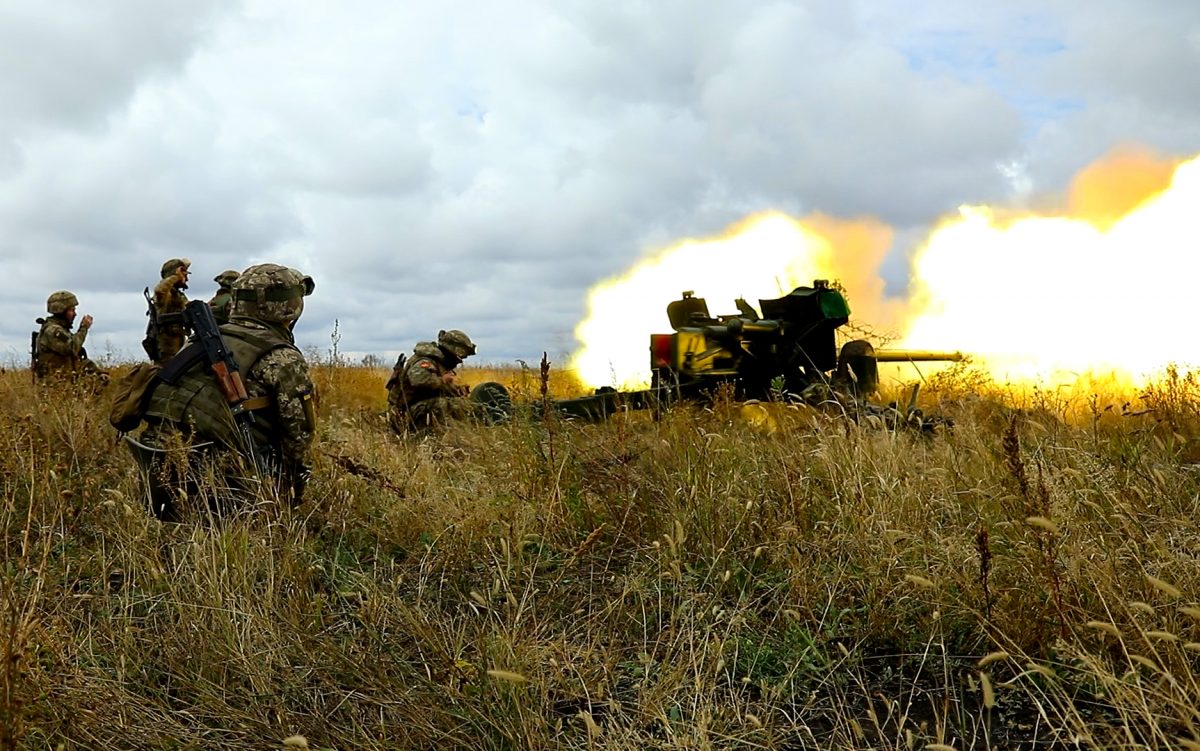 Ukrainian artillerymen are requesting domestic industries to develop and deliver a tactical-and-theater range missile system, UAS vehicles for tactical/operational surveillance and reconnaissance, as well as precision-guided munitions for MLRS launchers, 152/155-mm artillery guns, and 120-mm mortars.
The plans come as the already existing units are chronically undermanned due to a high departure rate. During the past several years Ukraine's armed services have been undergoing an "optimization" of personnel levels, resulting in 20,000 staff positions reduced in 2020 alone, with more slated for further reduction in 2022.
Chief of Rocket Forces and Artillery in Ukraine's Ground Forces, Maj Gen Andriy Malynovsky, in late 2020, announced plans to incrementally replace the service's inventory of towed artillery gun systems 2А36 «Giatsint-B» and 2А65 «Msta-B», as well as self-propelled 2S19 «Msta-S» and 2S5 «Giatsint-S» gun systems with mobile 155-mm wheeled howitzers.
The Ministry of Defense was also considering plans to purchase 155-mm NATO-compatible self-propelled tracked howitzers Krab from Poland with an eye to further localize their production in Ukraine. The Krab was considered as a replacement for Soviet-era 122-mm 2S1 Gvozdika and 152-mm 2S3 Acatsiya self-propelled gun-howitzers, according to Malynovsky.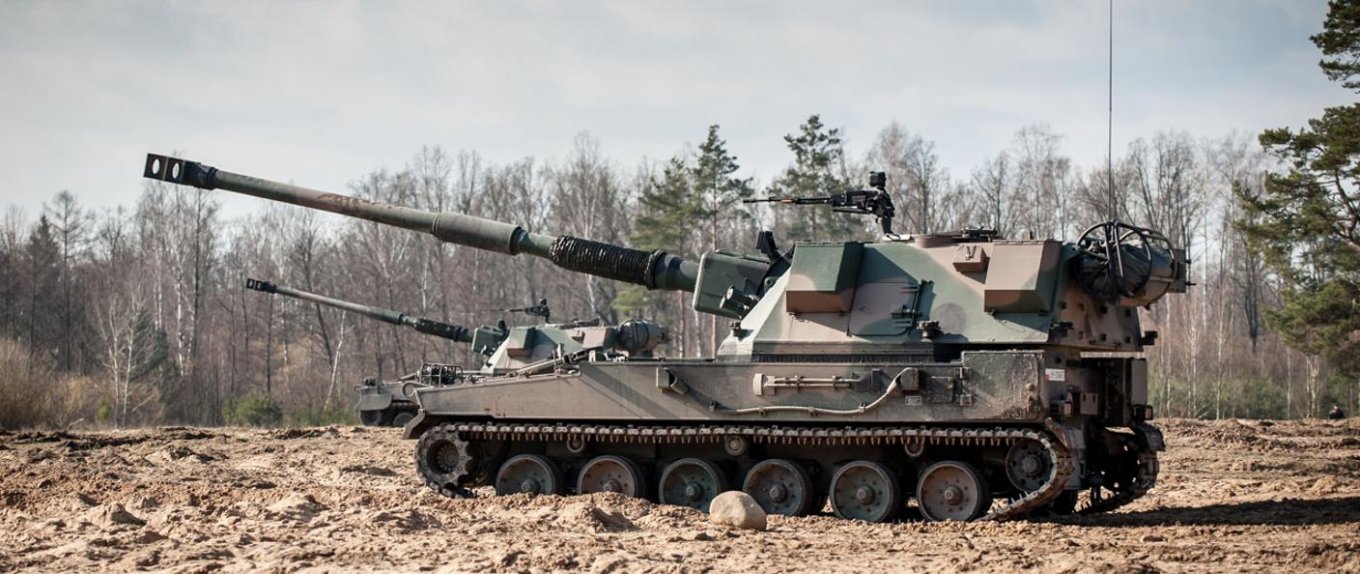 While announcements were made of artillery units switching over to 155 mm NATO caliber, reports emerged in early 2021 about the Ministry of Defense having procured 26x Dana-M2 self-propelled gun-howitzers with a 1970's generation 152-mm cannon from the Czech Excalibur Army company. In early May, the Dana-M2 underwent an extensive trials program conducted at a military proving ground located outside of the city of Rivne. The trials program for the Dana-M2 comprised 18 tests, including running and firing tests.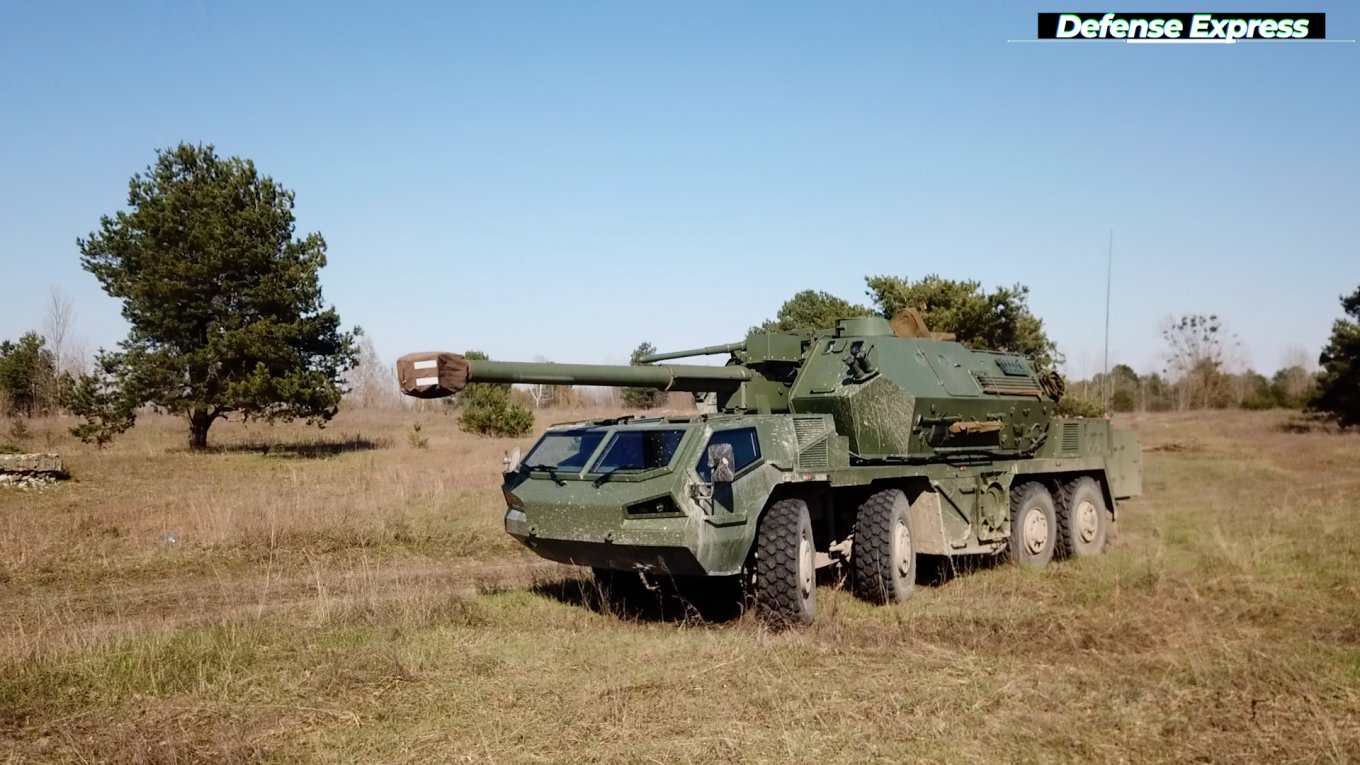 The tests, which took several days to complete, validated that the Dana-M2 conforms to its declared performance characteristics – a crucial precondition for starting deliveries under the Ukrainian Army contract for 26 of Dana-M2 vehicles.
Excalibur Army was the first foreign-country company to have agreed to get its weapon product tested in Ukraine for conformity with the Ukrainian Army requirements.
Oleksandr Myroniuk, the then deputy Minister of Defense who had lobbied the Ministry for this purchase, was fired by Cabinet order on July 21 and is now under investigation by the National Bureau of Investigations.
Read more: Ukrainian Army Testing Excalibur Army's Dana-M2 Gun System
---
---