That is according to Andrii Yusov, a representative of the Defense Intelligence of the Ministry of Defense of Ukraine, Ukrinform reports citing a report published on the institution's website.
As the representative of the Defense Intelligence of Ukraine states "the current intensification of Russian troops should not be compared to the full-scale invasion in early 2022".
Read more: 357 Days of russia-Ukraine War – russian Casualties In Ukraine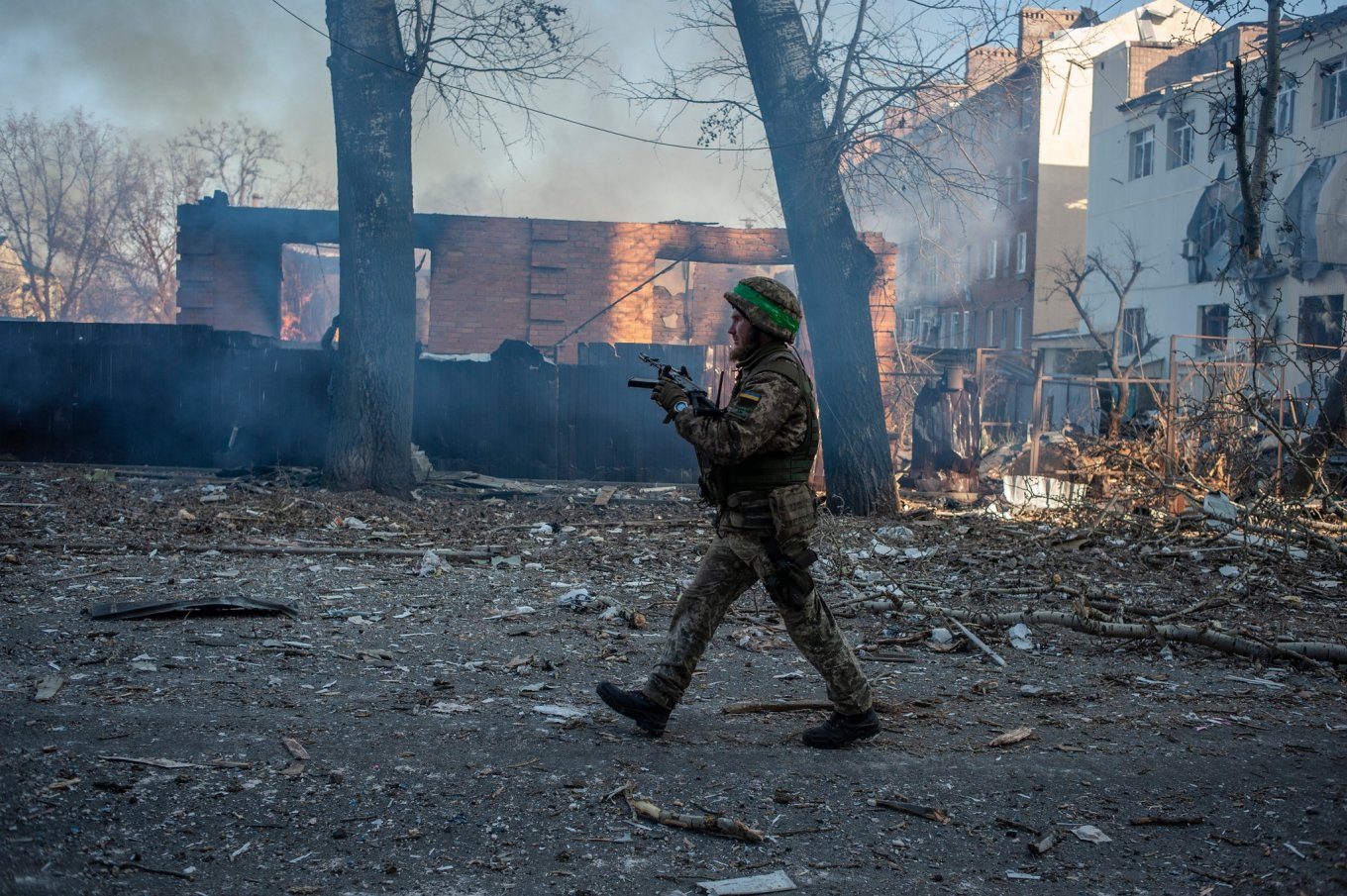 "We see that they cannot perform the tasks set but this does not mean that there will be no further attempts. The enemy has a reserve, accumulated manpower, however, at the same time, there is a problem with equipment and ammunition," Andrii Yusov stated.
According to Ukrainian Defense Intelligence's representative, "the Russians understand that the continuation of the Ukrainian counteroffensive and operations to liberate our territories are inevitable. The Ukrainian armed forces are getting ready, and this plan will be implemented."
Warriors of the 128th Separate Mountain Zakarpattia Brigade eliminate the invaders in the Bakhmut district
Andrii Yusov think that Russia's strategy of attacking Bakhmut and Vuhledar in Donetsk Oblast aims to delay Ukraine's counteroffensive.
"That's why the enemy is in a hurry and now continues to launch powerful attacks on Vuhledar and Bakhmut, realizing that the offensive of Ukrainian forces is imminent and trying to hinder it somehow," the representative of the Defense Intelligence of Ukraine concluded.
As Defense Express reported, The UK Defense Intelligence Hinted That russia is in Fear of Ukraine's Offensive in Zaporizhzhia Oblast and In Luhansk Oblast as Well. We also wrote, that Ukraine's Defense Intelligence stated that russia preparing for long war.
Read more: Defense Express' Weekly Review: Romanian MiG-21 Aircraft vs the Kalibr Missiles, the M982 Excalibur Missiles vs russian Osa SAM System and Decommissioned TK-208 "Dmitriy Donskoy" Submarine
---
---