That is according to a latest the U.K. Defense Ministry's Defense Intelligence update on the situation in Ukraine.
According to the ministry, maintaining strong defense in Zaporizhia and Luhansk oblasts remains critically important for the Russian leadership, despite the current operational focus on central Donbas.
This is demonstrated by continued construction of defensive fortifications in Zaporizhzhia and Luhansk oblasts and deployments of personnel, the UK Defense Intelligence states.
"As of 07 February 2023, open source imagery indicated Russia had likely further bolstered defensive fortifications in central Zaporizhzhia Oblast, southern Ukraine, particularly near the town of Tarasivka. As of 08 January 2023, Russia had established defensive fortifications between the towns of Vasilyvka and Orikhiv, Zaporizhzhia Oblast," the U.K. Defense Ministry's Defense Intelligence update reads.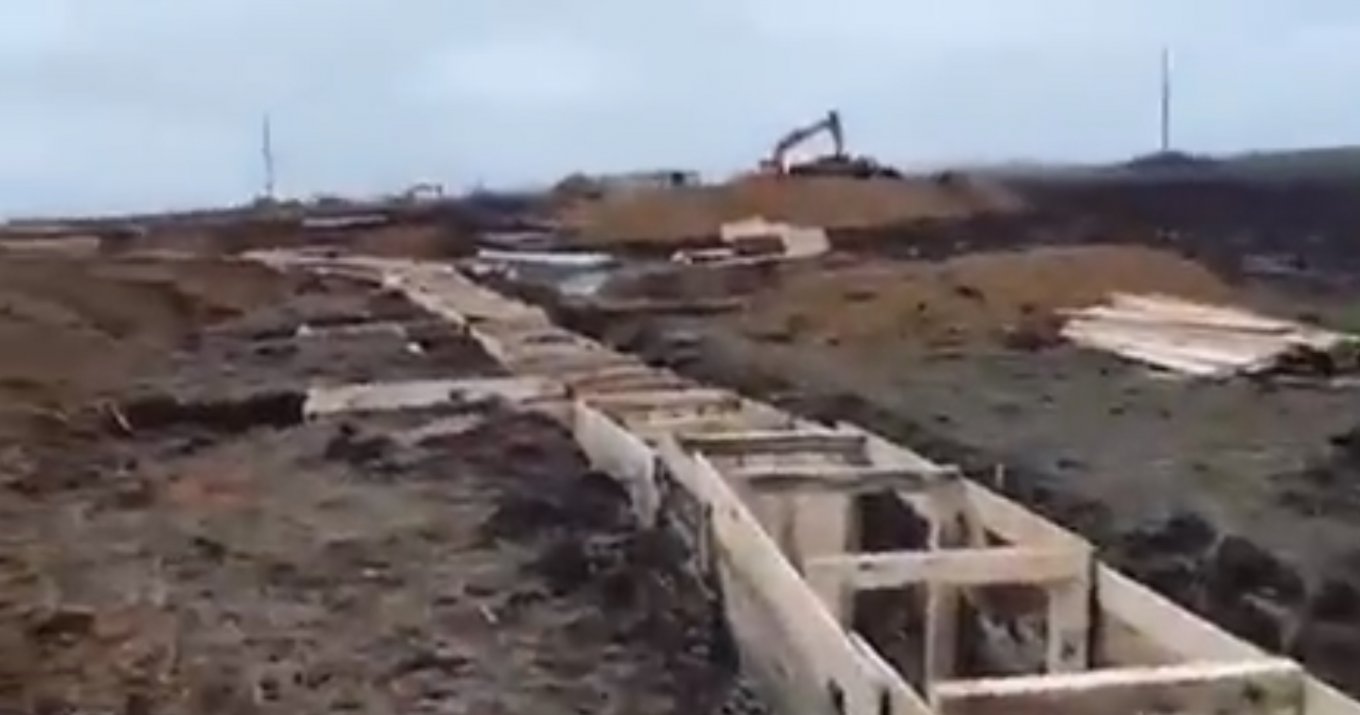 A significant breakthrough by Ukrainian troops in Zaporizhzhia Oblast would "seriously challenge" the viability of the Russian "land bridge" connecting its Rostov region and occupied Crimea, the ministry wrote in its latest intelligence update.
Meanwhile, Ukraine's success in Luhansk Oblast would "further undermine" Russia's declared military goal of capturing all of the Donbas region.
The russia has a seriose problem in choosing what direction to give a priority.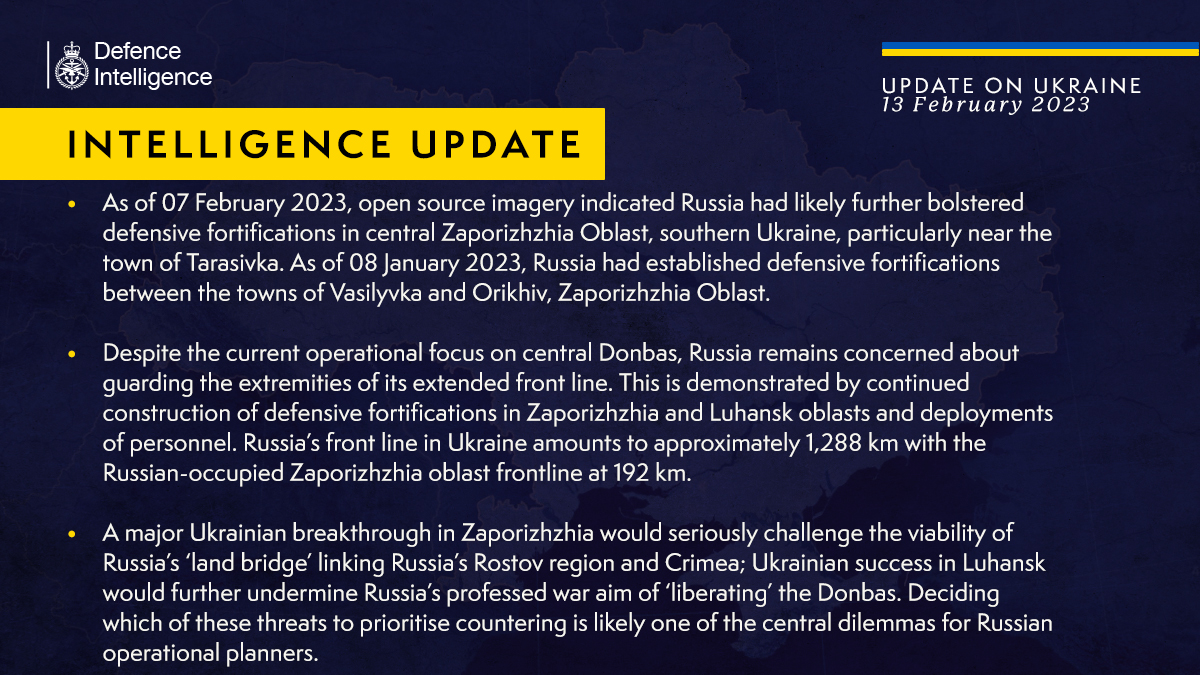 "Deciding which of these threats to prioritize countering is likely one of the central dilemmas for Russian operational planners," the U.K. Defense Ministry's Defense Intelligence update underline.
As Defense Express reported, the UK Defense Intelligence said Makiivka attack death toll far higher than moscow acknowledged. We also wrote, that Ukraine's Defense Intelligence stated that russia preparing for long war.
---
---