This was announced by the RBSL social platform X (formerly Twitter).
It is noted that RBSL's Field Support Representatives (FSR's) were recently deployed to Germany to help the British army get a number of CVR(T) MK2 vehicles ready to be shipped to Ukraine.
Read more: Ukraine Will Get Challenger 1 Tanks From Great Britain: What Kind of Vehicle It Is and How Many Expected
"The FSR's were able to support by diagnosing the faults, providing technical advice and guidance on the repairs, provide vehicle safety advice, execution of road testing and getting stuck into the repairs. This effort provided 23 vehicles for Ukraine in the space of 32 days," the report says.
CVR(T) modifications include, among others, the Scorpion and Scimitar light tanks, the Spartan armored personnel carrier, the Striker self-propelled anti-tank missile launcher, and the Sultan command and staff vehicle.
Scimitar Mark (Mk) 2 is a modernised version of the Scimitar armoured reconnaissance vehicle designed and manufactured by Alvis (now BAE Systems). The upgraded vehicle is in service with the British Army.
The Scimitar Mk2 light reconnaissance vehicle offers increased fire-power and enhanced mobility at reduced lifecycle costs. It is one of the members in the combat vehicle reconnaissance-tracked (CVR(T)) family of light-tracked vehicles.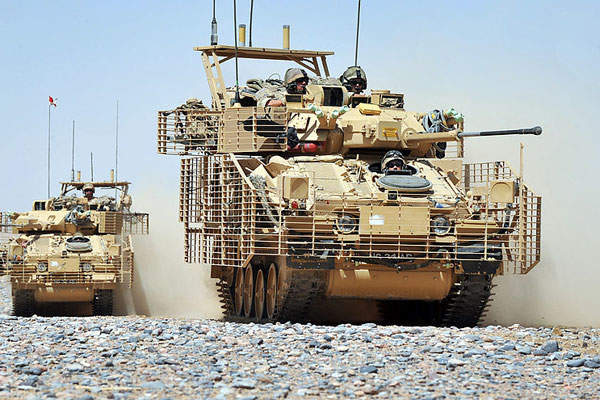 The first upgraded Scimitar Mk2 vehicles were delivered as part of an urgent operational requirement programme to the British Army, for deployment in Afghanistan, in September 2011.
The modernised Scimitar Mk2 vehicle incorporates a new aluminium hull design based on Spartan armoured personnel carrier's hull. The design provides for additional headroom for driver, allowing integration of blast attenuation seat. External parts are covered with anti-corrosion protective coatings to enhance corrosion-resistance. The vehicle has superior mobility and high reliability and can operate under a variety of environmental conditions during day and night. It has a maximum combat weight of 12,250kg.
The reconnaissance vehicle accommodates a crew of three members in new seating that hangs from the roof. Seats are protected from mine blasts and the increased space envelope of the vehicle provides comfortable working conditions for crew. The driver is provided with night-vision system for increased situational awareness.
Upgraded equipment fitted to the light reconnaissance vehicle includes communication systems, electrical system, clutch, winch, braking system, light weight torsion bar suspension system with damper units, air conditioning system, and redesigned fuel tanks with increased capacity. The Scimitar Mk2 is also equipped with enhanced running gear consisting of Cook Defence Systems' DST 414 metal tracks and improved road wheels.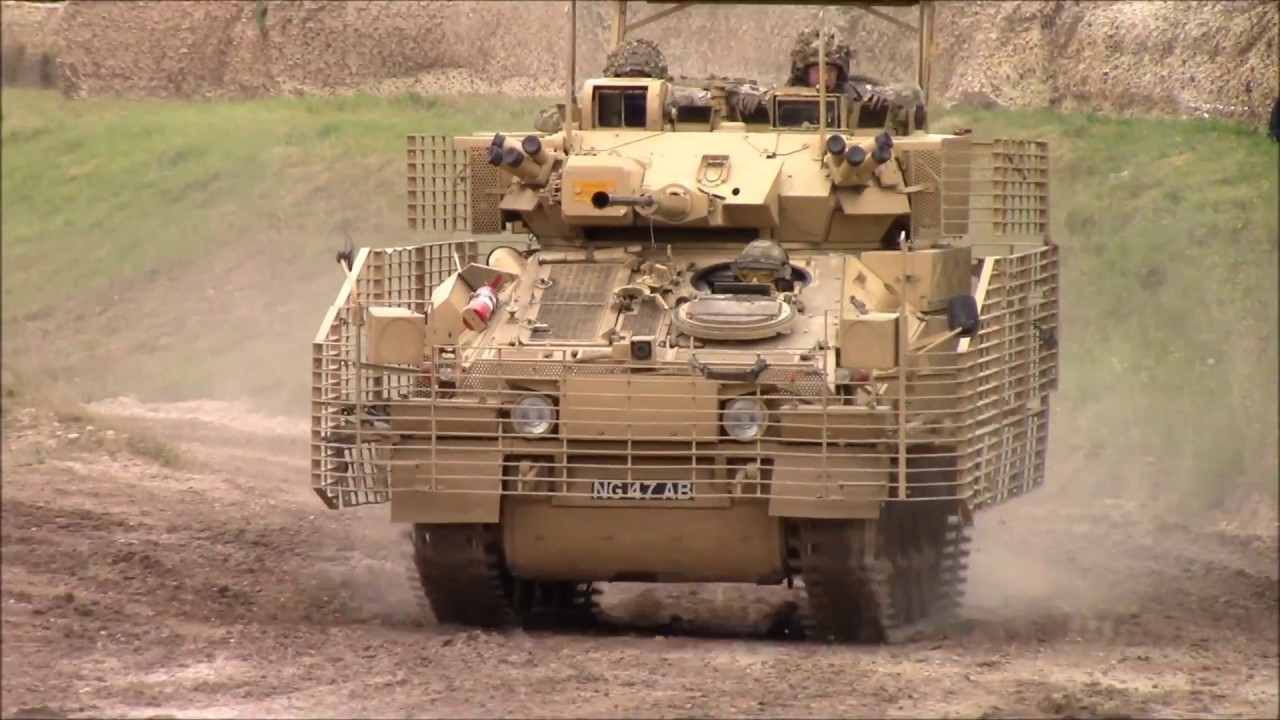 The Scimitar Mk2 light armoured reconnaissance vehicle is installed with a remote weapon station and optional powered turret solutions for improved lethality. The vehicle can more effectively engage all types of enemy targets.
The main armament mounted on the turret is a 30mm L21 Rarden cannon which can fire 90 rounds a minute. A coaxially mounted 7.62mm general purpose machine gun is mounted as the secondary armament. Either side of the turret is also fitted with four 66mm smoke grenade dischargers.
Read more: Game Changer From UK: Ukraine Gets Storm Shadow Stealth Missile From the Great Britain
---
---