Wagner Group forces continue to make gradual progress in clearing Ukrainian positions in the town centre of Bakhmut, the UK Defense Intelligence reports.
However, over the last four days, Ukrainian Forces have made tactical progress stabilising the flanks of Bakhmut to their advantage.
Read more: Ukraine's Defense Intelligence Estimates That russia Shifting to Defense Along the Entire Front Line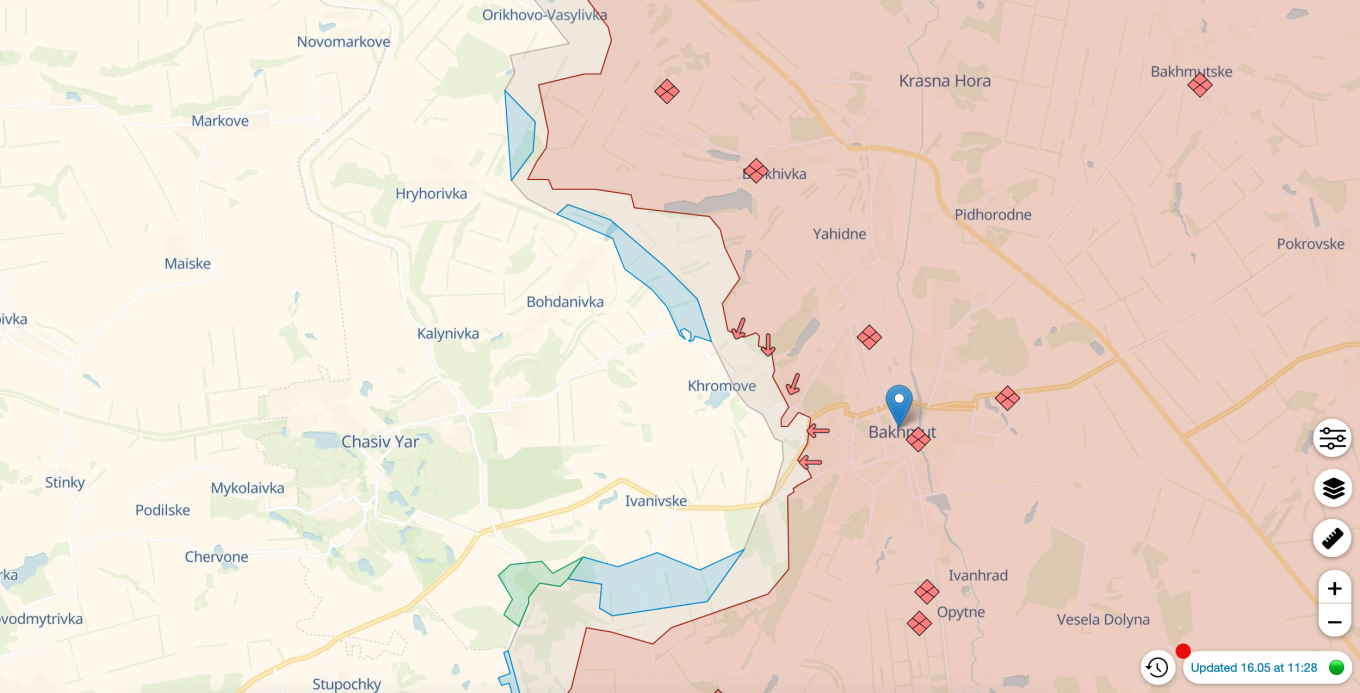 As well as progress to the south of town, Ukrainian assaults have forced back the russian frontline to the north-west of the town. This has likely enabled Ukrainian Forces to re-establish more secure use of the key 0506 supply road.
According to the UK Defense Intelligence, Ukraine is holding russia's western advances along the line of Donets-Donbas Canal, turning the waterway into an obstacle as part of a deep defensive zone around the town of Chasiv Yar.
Read more: ​The UK Defense Intelligence: UAV Attack on russia's Seshcha Air Base Puts Strategic Assets at Risk
---
---