The Federal Council of Switzerland has supported decommissioning of 25 units of Pz 87 main battle tanks (local name for Leopard 2A4). After that, the spared tanks could be sold to Germany, says the official statement by the Council on Swiss parliament's website.
The Security Policy Committee of the National Council of Switzerland earlier proposed to withdraw 25 out of 96 tanks in Swiss storage from service completely. A few members of the committee also insisted that in case of selling the vehicles, Switzerland kept the option to buy them back if needed.
Read more: The Second Country Offers Switzerland to Buy Their Leopard 2, Which Are "In Mountain Warehouses"
Now Federal Council steps up supporting the idea and points out that the Swiss Army only needs 71 of all non-operational vehicles in storage, so the rest could be "decommissioned and resold without detriment to the Army."
In the context of these news we should recall that this March, Germany sent an official request for purchasing the Swiss tanks, they pledged not to give them to Ukraine thus jeopardizing the neutral status of Switzerland. But instead, these tanks could be used to replenish Germany's own stocks after some of its Leopard 2 were donated to the Ukrainian Army.
Besides, later Czechia stepped in and said it would like to buy decommissioned Pz 87 tanks, too. This way, the Czech Republic could send its Soviet T-72 tanks to Ukraine.
Either way, even if the transfer of tanks is approved by the Swiss parliament, it is still not clear whether Germany who is most likely to get the tanks will use them to just replenish the stock of its main battle tanks or use this as an opportunity to send even more Leopard 2s to Ukraine. Although earlier Berlin was going to order 18 new Leopard 2 tanks from KMW and Rheinmetall with the terms of the contract including an option to buy 105 more in the future. These tanks will go to Bundeswehr as a replacement for the tanks delivered to Ukraine.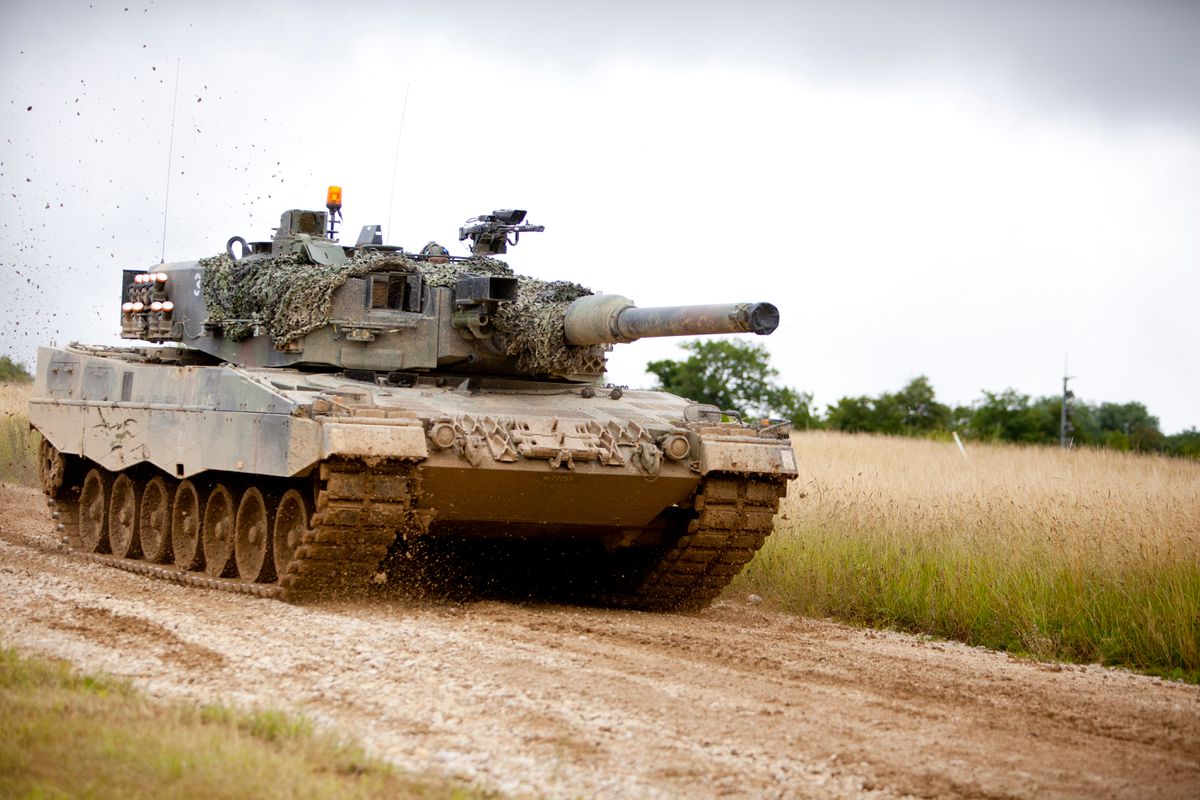 Read more: ​Germany Specifies the Weapons It Is Transferring to Ukraine in Record Aid Package Worth €2.7 bin
---
---