The German government has updated the list of military aid provided to Ukraine. This happened after the announcement of a large-scale aid package worth 2.7 billion euros. In general, the list of these weapons was already known - we are talking about what will be purchased and transferred to the Armed Forces of Ukraine:
• 110 Leopard 1 tanks (together with Denmark);
Read more: ​Germany Announces Largest Military Aid Package to Ukraine to Strengthen Ground Forces and Air Defense
• 20 Marder BMPs;
• 4 IRIS-T SLS SAM systems;
• 12 IRIS-T SLM SAM systems;
• 5 TRML-4D radars;
• 15 Gepard self-propelled anti-aircraft guns;
• 84 reconnaissance UAVs, of which 71 are Vector;
• 40 ground surveillance radars;
• special engineering and automotive equipment, small arms, ammunition, etc.
In this list, the presence of 12 IRIS-T anti-aircraft missile systems in the SLS version was a surprise. At the same time, its more powerful version, the IRIS-T SLM, is currently more well-known in Ukraine, which has proven itself extremely well and demonstrates the maximum effectiveness of destroying targets.

However, if the IRIS-T SLM is a medium-range anti-aircraft missile system with the ability to destroy targets at a distance of up to 40 km, then the IRIS-T SLS is intended for the protection of the near zone. While the IRIS-T SLM is a powerful system that includes a large number of vehicles, the IRIS-T SLS is a single and very compact vehicle. This system is also known by the name used in the Swedish Armed Forces - RBS 98, where it is installed on the BvS 10 chassis.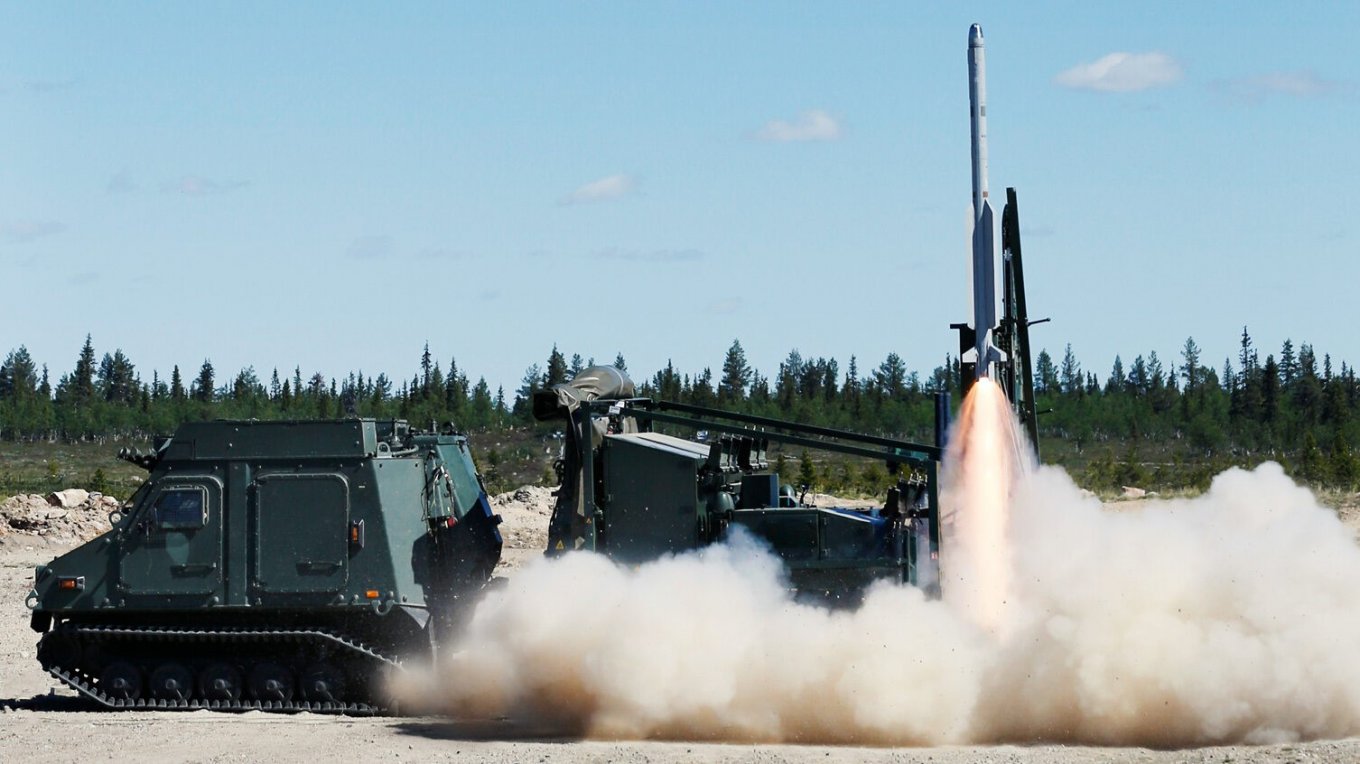 It should be noted that such short-range air defense systems play an extremely important role in the direct cover of ground units, both when they are located on the ground and on the march. That is why the strengthening of the Ukrainian forces with this version of the IRIS-T SAM system is no less important than the transfer of the IRIS-T SLM version.
It should be noted that the manufacturer of this air defense system, Diehl Defense, does not stand still and now offers a more advanced version of this air defense system, which is generally placed on the basis of an armored car - the IRIS-T SLS Mk III.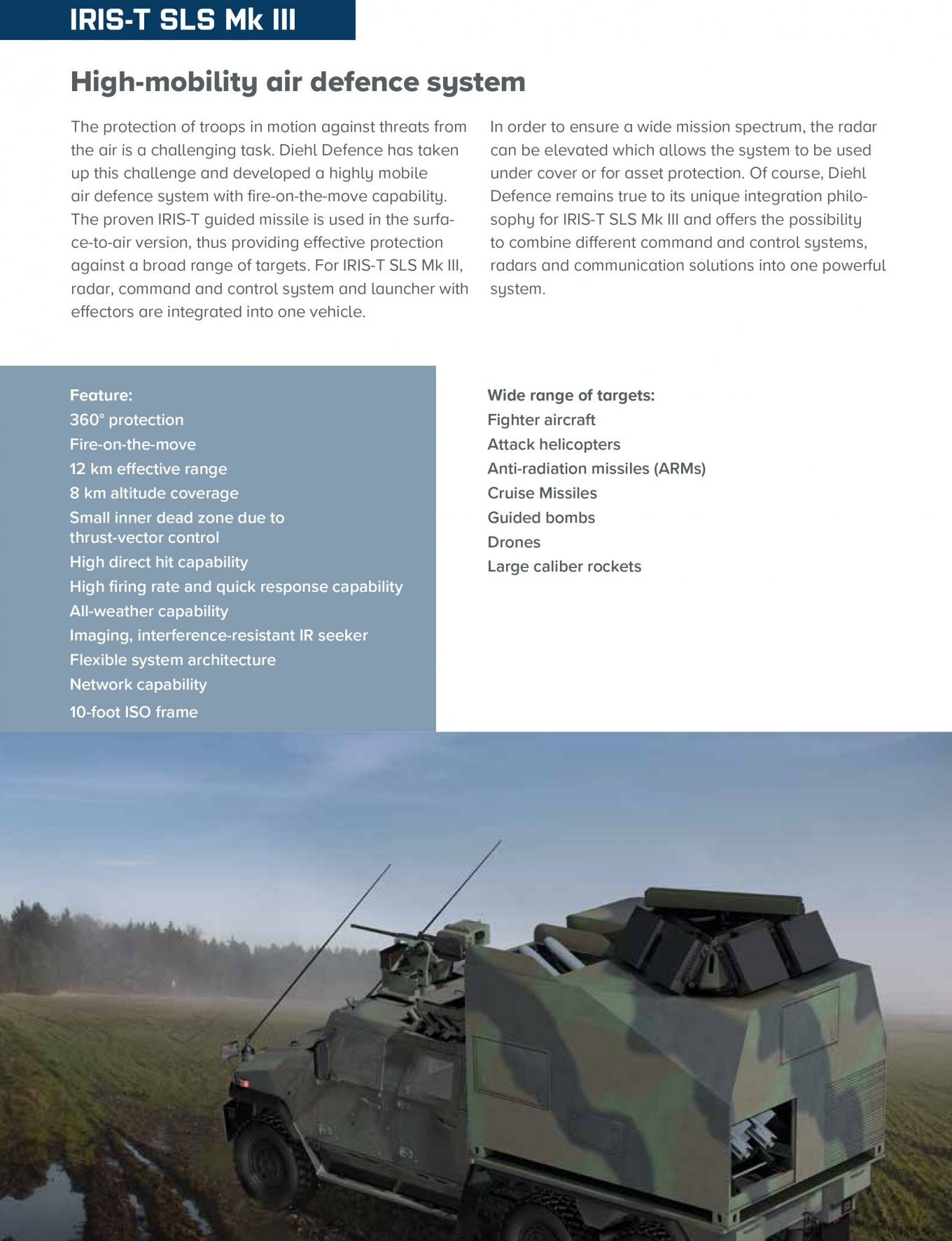 Considering the fact that we are talking about the manufacture of air defense systems from scratch, there is a high probability that a modern version of the IRIS-T SLS will be manufactured for Ukraine. According to the actual photos published by the Diehl Defense company, the IRIS-T SLS Mk III does not exist only in the form of a render - a full-fledged vehicle has already been produced that has passed all the tests.
Read more: Germany Handed Over Another Package of Military Assistance to Ukraine
---
---