The command of the army of the russian federation is strengthening the southern group on the land corridor to the temporarily occupied Crimea along the Azov Sea by means of operational deployment of additional battalion tactical groups, which are being withdrawn from other directions.
This is written by Kostyantyn Mashovets, one of the members of the Informatsinyi Sprotyv community, who described in detail the forces and places of concentration of the new enemy units.
Read more: Russians Complain that the US Specialists Will Learn All the Secrets of Their Latest T-90M Proryv
According to the given data, the group, which already has 18-20 Battalion Tactical Groups (BTG), is growing in the area from Kamianske (western region) to Volodymyrivka (eastern region).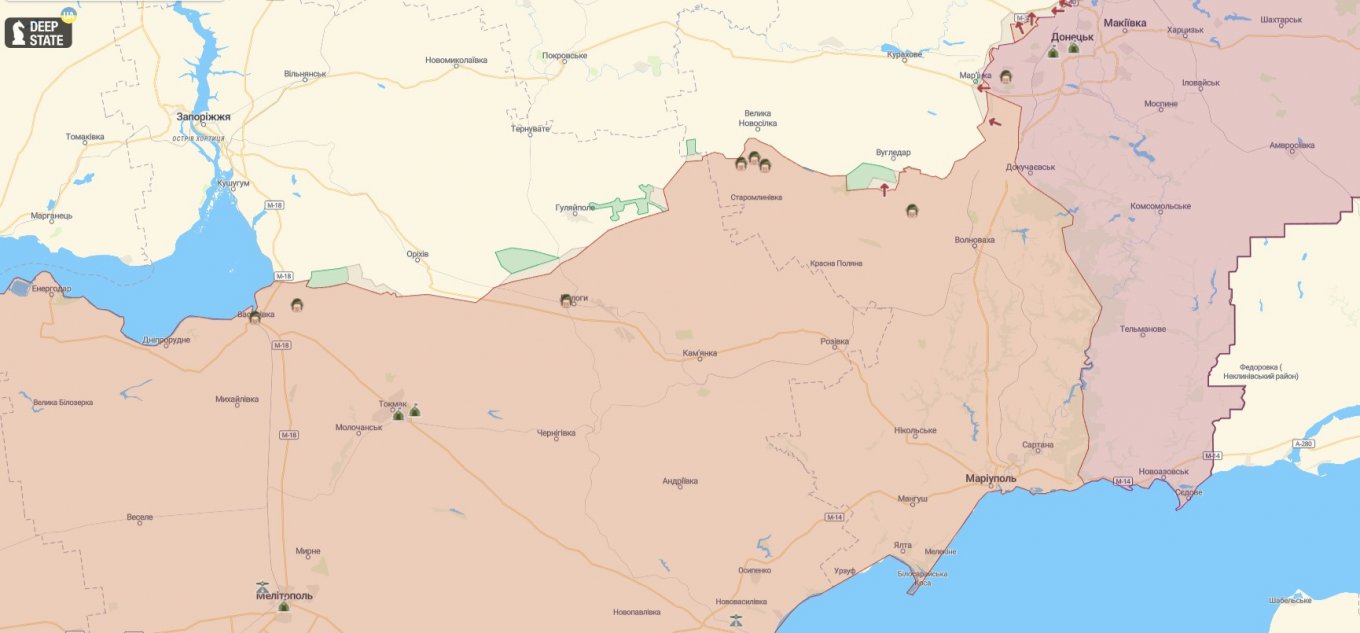 It was joined by units of the 5th Combined Arms Army of the russian federation, in particular, two BTGs from its 127th Motorized Rifle Division were spotted, which were withdrawn from the Kharkiv direction a week before the start of the counteroffensive of the Armed Forces of Ukraine. Two more BTGs of the 41st Combined Arms Army from the 74th and 35th Motorized Rifle Brigades are currently being moved, perhaps a BTG from the 55th Motorized Rifle Brigade is moving there.
The last units listed were just from the north and should have operated in the area of Lyman, Kreminna and Rubizhne, but the course of the counteroffensive of the Armed Forces of Ukraine did not cause a change in the plans of the russian command to transfer them. Also, as Mashovets writes, through Tokmak, Chernihivka and Semenivka the enemy is actively bringing in additional amounts of ammunition and fuel from the south.
Read more: The Pentagon to Use Artificial Intelligence to Predict Ukraine's Needs for Weapons
---
---