russians have shown in a video their Ka-52 helicopter taking off from an airfield near Berdiansk to flight towards frontline for striking Ukrainian troops.
Recently, footage has surfaced online showing the maneuvering of the russian army's Ka-52 attack helicopter above the beach in the temporarily occupied city of Berdiansk.
Read more: Ukrainian Military of 47th Brigade "Magura" Destroys russian Ka-52 Helicopters with Swedish SAMs and Inflicts Strikes with "Grads"
In the footage, the enemy helicopter can be seen flying at a very low altitude. It is equipped with at least two external fuel tanks to increase its flight range, as well as one or two blocks containing guided missiles such as "Vikhr-1" or "Shturm" (it is difficult to identify them precisely due to the blurry image in the video).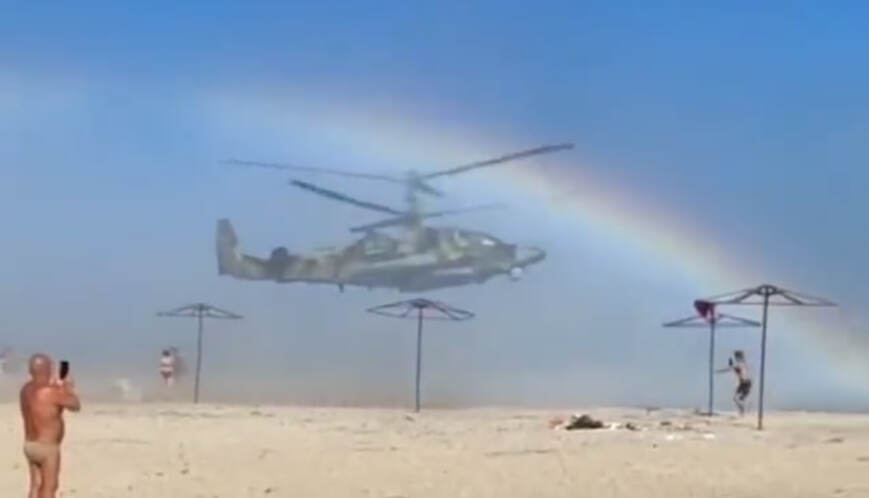 Why did the russian Ka-52 perform maneuvers specifically over the beach? There are several options. It is possible that the russians were trying to conceal their flight route from the radio-technical means of the Ukrainian Armed Forces and their allies. Alternatively, they may have simply been executing maneuvers to showcase their capabilities.
It should be noted that this video demonstrates the level of "qualification" of the Ka-52 helicopter pilots. Even splashes of salt water can significantly damage the onboard equipment and the aircraft's structure.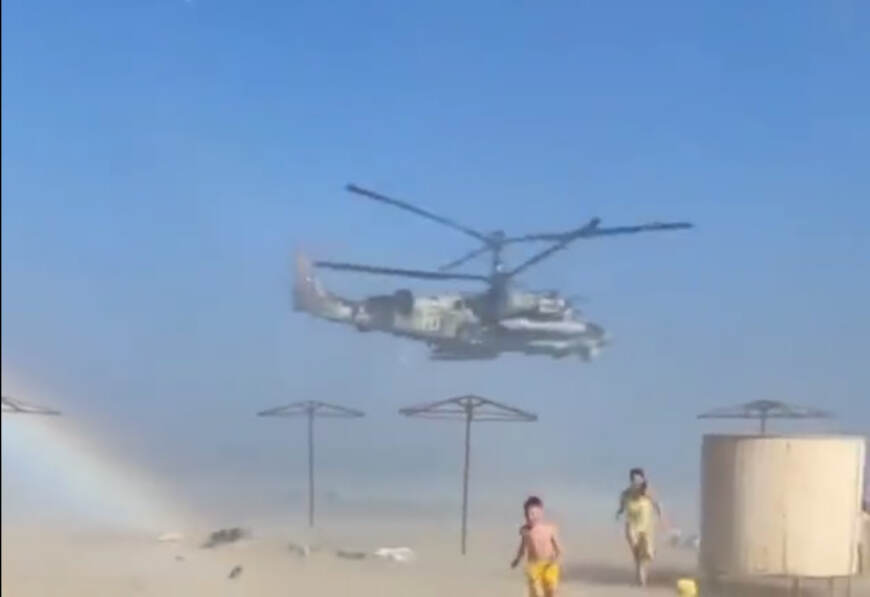 In early June 2023, satellite imagery became publicly available, revealing that the russian occupiers had deployed a mixed helicopter regiment at the airport in the temporarily occupied city of Berdiansk. The regiment consisted of five Ka-52 helicopters and thirteen assault and transport Ka-29 helicopters. It is evident that these helicopters were positioned by the occupiers to counter the Ukrainian Armed Forces' counteroffensive in the South.
Within a few weeks of active combat, Ukrainian soldiers can already boast a significant number of downed enemy Ka-52 helicopters along the front line. However, more powerful tools are needed to neutralize the threat from the russian army aviation.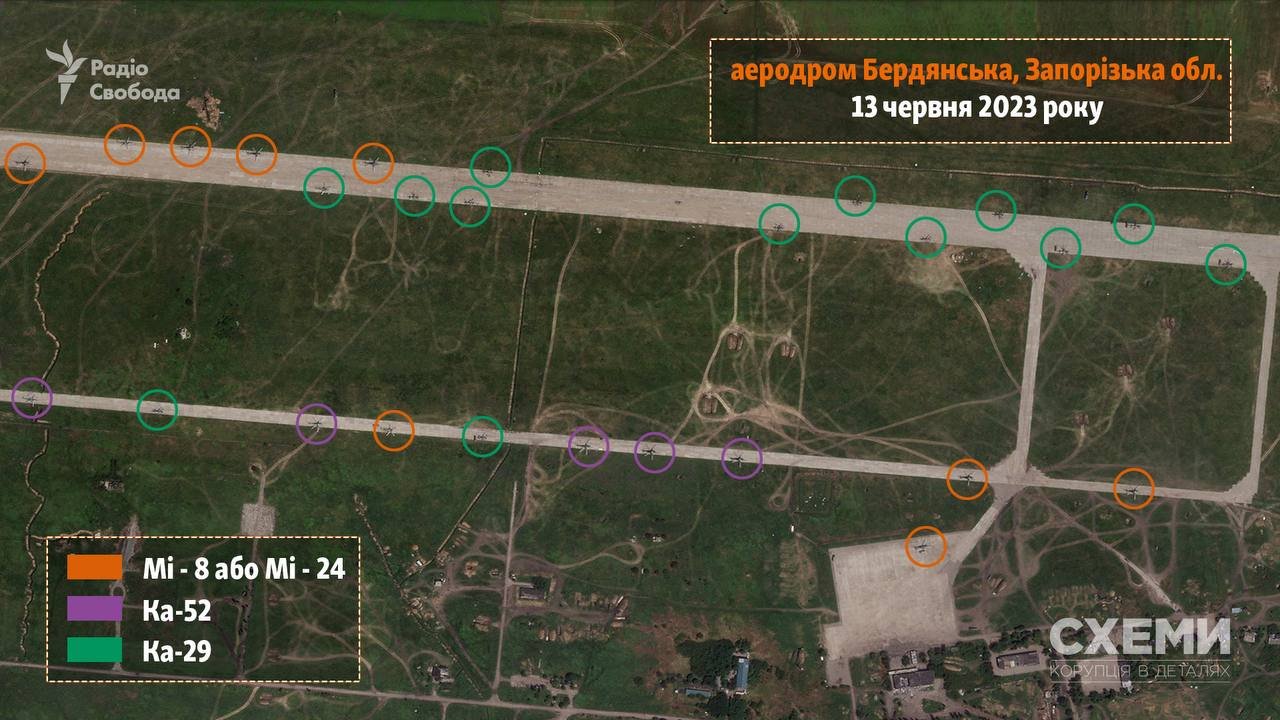 Therefore, the delivery of ATACMS missiles by the United States becomes particularly crucial for the Ukrainian Armed Forces. The base version of the missiles, designated M39, has a range of up to 160 km, and the warhead weighs 570 kg and is equipped with a cluster payload.
This is precisely the case where a single accurate "strike" of ATACMS with its cluster warhead could neutralize an entire helicopter regiment at once, thereby simplifying the conditions for the advancement of Ukrainian forces in the South.
Defense Express reported earlier on What Modifications of ATACMS Missile the USA Had Till Now, and Which of Them Was the Most Formidable to the Likes of russian Army. We also explained Why the Transfer of ATACMS to Ukraine Did Not Pose Any Threat to NATO.
Read more: russia's Ka-52 Alligator Attack Helicopter Was Shot Down by Ukrainian Marines with American Javelin ATGM
---
---