Images and footage were posted on social media networks last week showing Russian 2S4 Tyulpan self-propelled, nuclear-capable mortars travelling to Ukraine's border. The heavy artillery systems were spotted at Kropotkin railway station, Krasnodar Kray region, as reported by defence-blog.
The 2S4 Tyulpan is a self propelled, 240mm breech loading mortar, which makes it the biggest self-propelled mortar in service anywhere else in the world right now.
Read more: Russia's Current Escalation is Largest in Recent Years -- Ukraine's Foreign Minister
Due toits large size, it can fire high-explosive, incendiary, guided, cluster, neutron and nuclear warheads, some of which are capable of hitting targets distanced at about 20 km.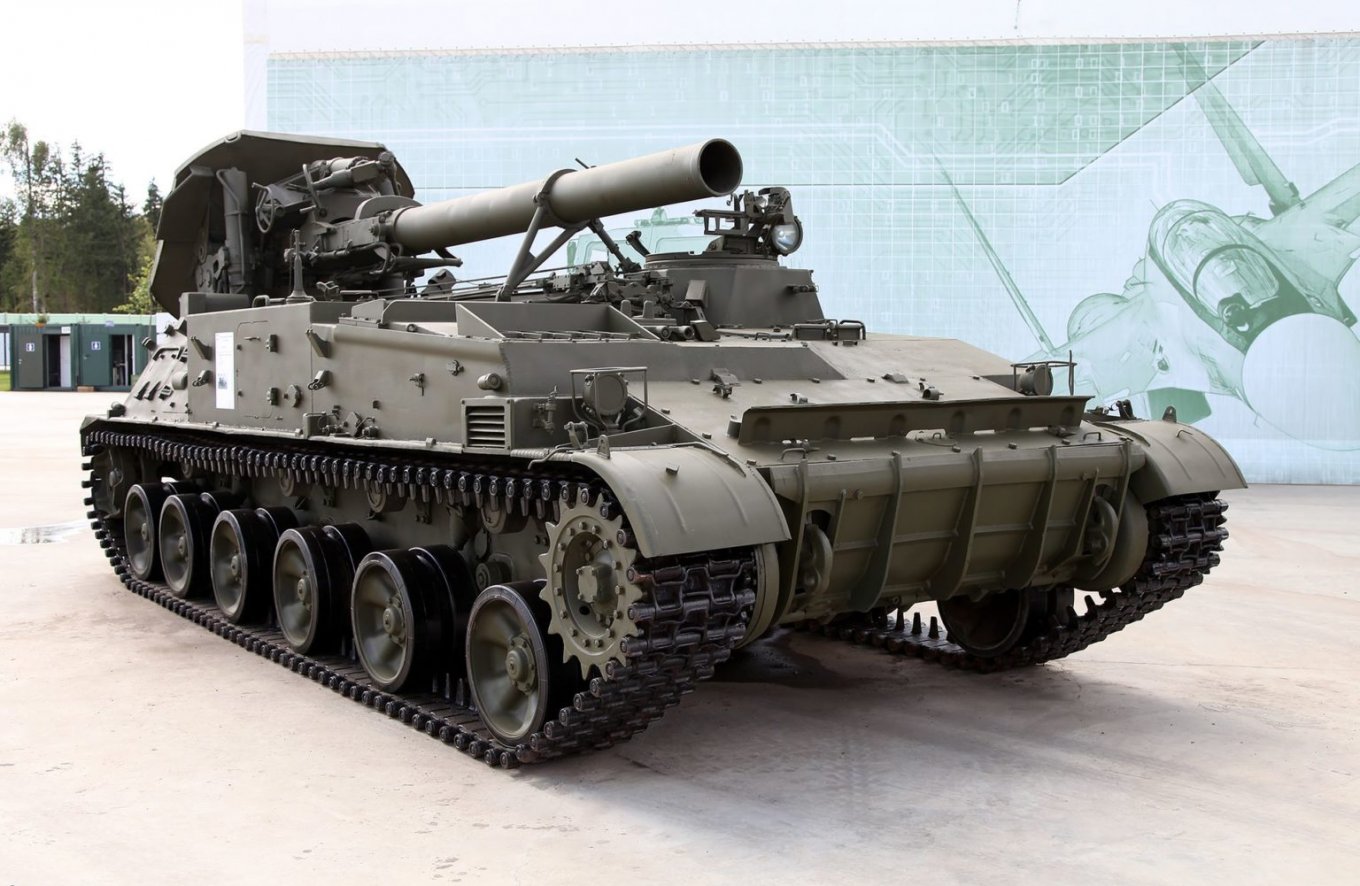 Designed in the Soviet Union in the 1970's era, the modernized 2S4 platform was re-introduced in the Russian army in 2017 featuring new barrel, hydraulic recoil mechanism, new communication and positioning capabilities as well as new Fire Control System.
The artillery brigade of the 2nd combined arms army stationed in the Orenburg region officially received the initial 8 upgraded and refurbished 2S4 self-propelled mortars in December 2017.
It is believed Russia has 120 to 130 Tyulpan platforms in its arsenal.
Read more: Russia ready for large-scale provocations against Ukraine - intelligence
---
---