Heavy nuclear-powered cruiser under designation TK-208 "Dmitriy Donskoy" has been decommissioned from the Northern Fleet of the russian naval forces, according to the reporting by russian state media TASS, with reference to the head of so-called "All-russian Fleet Support Movement" (DPF) Vladimir Maltsev.
Maltsev stated that from now on, the submarine will be waiting for disposal at a naval base in Severodvinsk, russia, along with two other underwater ships of the Project 941 "Akula". He doesn't mention though, when the vessels will be disposed of.
Read more: ​"Admiral Kuznetsov" Aircraft Carrier and "Admiral Nakhimov" Nuclear-Powered Cruiser of russian Fleet Are Done For – Even Without Ukraine's "Help"
That sealed, the time has come for russia to say goodbyes to all its Project 941 heavy nuclear-powered submarines. Within the project, a total of six ships were built (and the seventh, the TK-210, was dismantled back on the slipway). Three of them were disposed of: TK-202 and TK-12 "Simbirsk" in 2005, TK-13 in 2009; two more were put out of service and, as mentioned, are waiting for their turn – the TK-17 "Arkhangelsk" and TK-20 "Severstal".
As for the TK-208 "Dmitriy Donskoy", the decision to withdraw it was made last July. Back in the day, this ship was praised as "the world's biggest submarine" and claimed that it was the fastest in the project's series.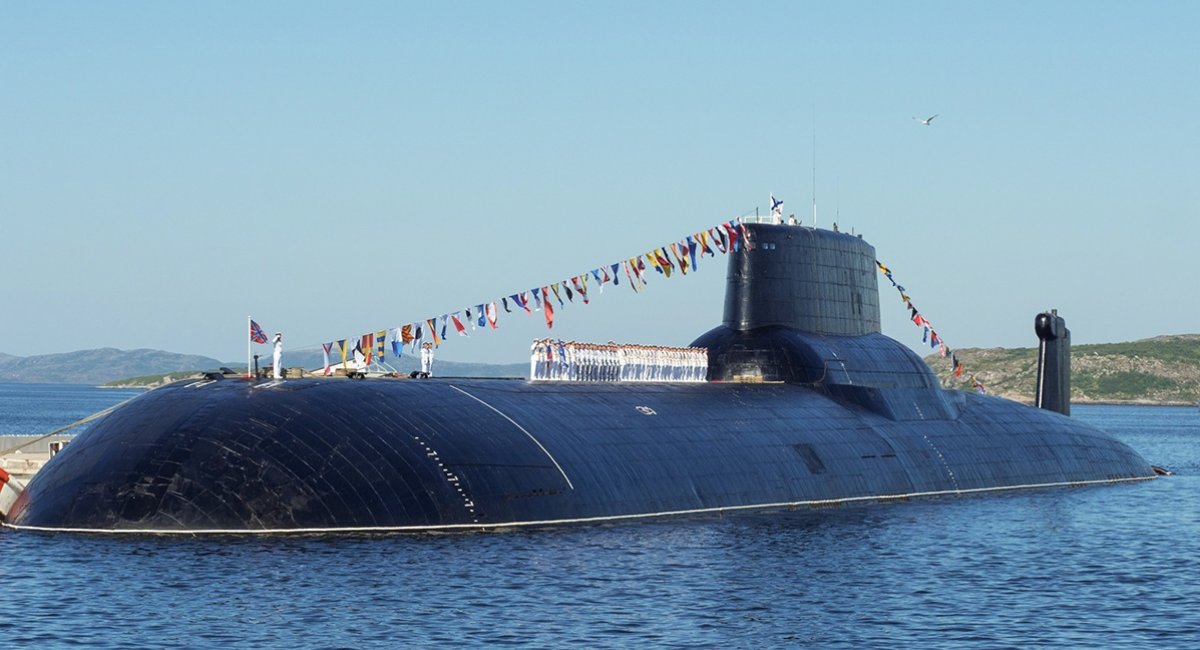 The submarine was ship-launched in September 1980, and in December 1981 it was officially adopted by the russian navy. From 2014 to 2020, TK-208 "Dmitriy Donskoy" was used just as a floating platform for test launching R-30 "Bulava" intercontinental missiles, and for the last two years it was a "for parade-only" ship.
We should also note: at some point, the russian military command wanted to load as many as 200 "Kalibr" cruise missile on this submarine, yet due to some unknown reason, they abandoned the idea.
Read more: ​How russians Offered to Repair Soviet "Varshavyanka" for Romania in Exchange For Grain, and What Came Out of This Story
---
---