Thanks to Belarus, which decided to show off the new weapons that Minsk had received from the russian federation, the exact version of the transferred russia's Iskander operational-tactical complexes are revealed.
The fact is that the Ministry of Defense of Belarus added several photos with them to the message that the Belarusian military had already mastered the Iskander. On some of them, a transport-launch container with the R-500 cruise missile is clearly visible.
Read more: What Can Actually Be Behind the Transfer of Moroccan T-72B Tanks to Ukraine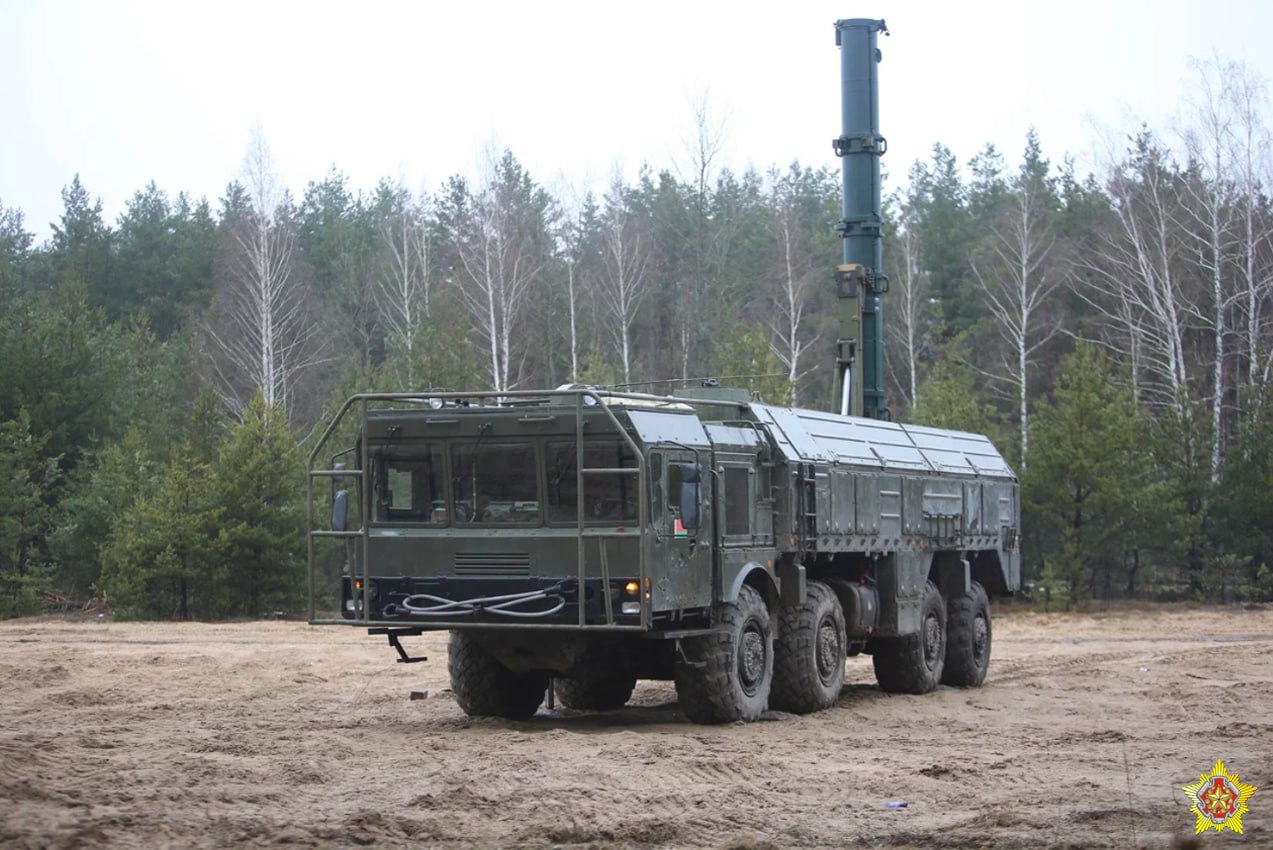 This missile significantly exceeds the range of 300 km, which is a violation of the Missile Technology Control Regime. According to it, countries (including Russia) undertook not to sell, transfer or assist in the creation of missiles with a flight range of more than 300 km.
Ruslan Chekhov, head of the Missile Forces and Artillery Directorate of the General Staff of the Armed Forces of Belarus, in the news report stated that Belarus received missiles with a longer range.
"The Republic of Belarus has a sufficient supply of missiles for the complex [meaning Iskander], which will allow to perform any task at a distance of up to 500 kilometers. Among the available means for the rocket artillery of the armed forces [Belarus], there was a lack of just such a complex that is capable of performing tasks at a range of more than 300 kilometers," said Ruslan Chekhov.
But Defense Express notes that the Ministry of Defense of Belarus kept silent about the real range of the R-500 missile. This cruise missile, also known under the indexes 9М729 or 9М728, has already caused the collapse of another security agreement: the Treaty on the Elimination of Medium and Short-Range Missiles between the USA and the USSR in 2019.
We remind that the R-500 is based on the Soviet KS-122 missile (also known as the S-10 Granat), which had been used for the RK-55 Reliyef ground-based complex before the collapse of the USSR. All these land-launched missiles were destroyed in 1989 under the INF Treaty. But with Putin's coming to power, this project was resurrected and Kalibr and R-500 started to be developed.

It should also be noted that the range of the R-500 remains debatable, in particular, in russia it was previously claimed that it is 500 km, while similar Kalibr had a range of more than 2 thousand km, and for the KS-122 this figure was 2.5 thousand km.
Now the russian federation has actually signed on to the violation of another important international security obligation. Although this attitude of the Kremlin to international treaties is not new, perhaps this case will be a reason for some of Ukraine's allies to reconsider their plans for the transfer of long-range missile weapons to Ukraine.
Read more: How russians Fortify Positions On the Melitopol Direction Around Tokmak And What Ukraine's Military Is Preparing For
---
---