Ukrainian military journalist Anatonii Shtefan shared a video featuring a T-80 main battle tank recently captured by Ukrainian paratroopers. There are two things about this particular vehicle that caught his attention.
Correction: the original link to the video was changed to a working one, and the name of the military reporter was clarified.
Read more: Armiya-2022: russia's T-62M Tank Latest Modernization Close-Up Look (Photo)
In the video, officer of the 95th Air Assault Brigade Yurii Kochevenko shows outlines the following. First, he said this tank was "practically brand new" though suffered a bit from hostilities:
"It has worked up only 900 engine hours. For comparison the average for an actively used tank is about 20 thousand, or 30 or even 40 thousand [engine hours]," Kochevenko said.
Another interesting detail is that the track rollers on this vehicle were painted in white color which, according to Shtefan, means it's actually a "ceremonial tank", i.e. meant to take part in a military parade.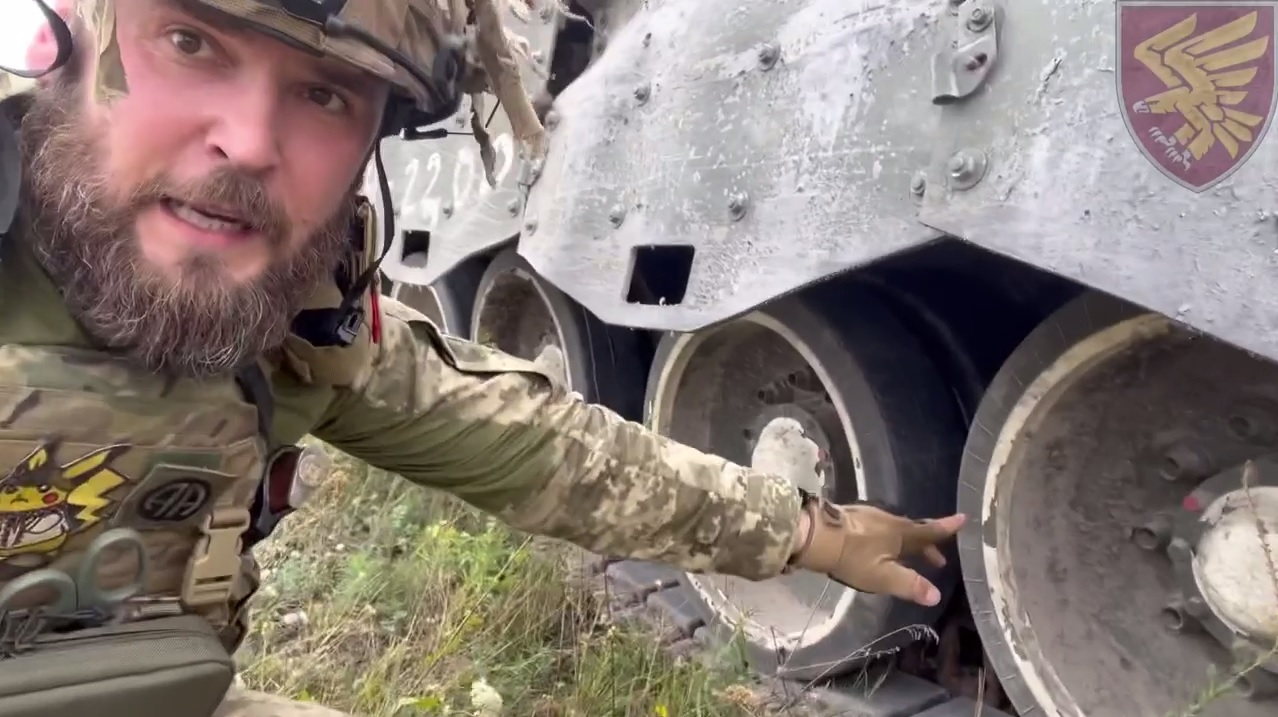 Consequently, this leads to two possibilities. Either the russians prepared this vehicle for a victorious parade after taking Kyiv in three days, as there were similarly decorated tanks spotted before.
And the other option is that russians have resorted to using the newly-made "for display" tanks to replenish their equipment losses in Ukraine.
Read more: ​One of Ukraine's Armed Forces' Brigades Received M-80A IFV from Slovenia (Photo)
---
---