On the night of June 9, 2023, between 22:00 and 04:00, russian occupiers launched an attack on Ukraine using Iranian Shahed-136/131 combat drones and Kh-101/Kh-55 air-launched cruise missiles against military targets and critical infrastructure.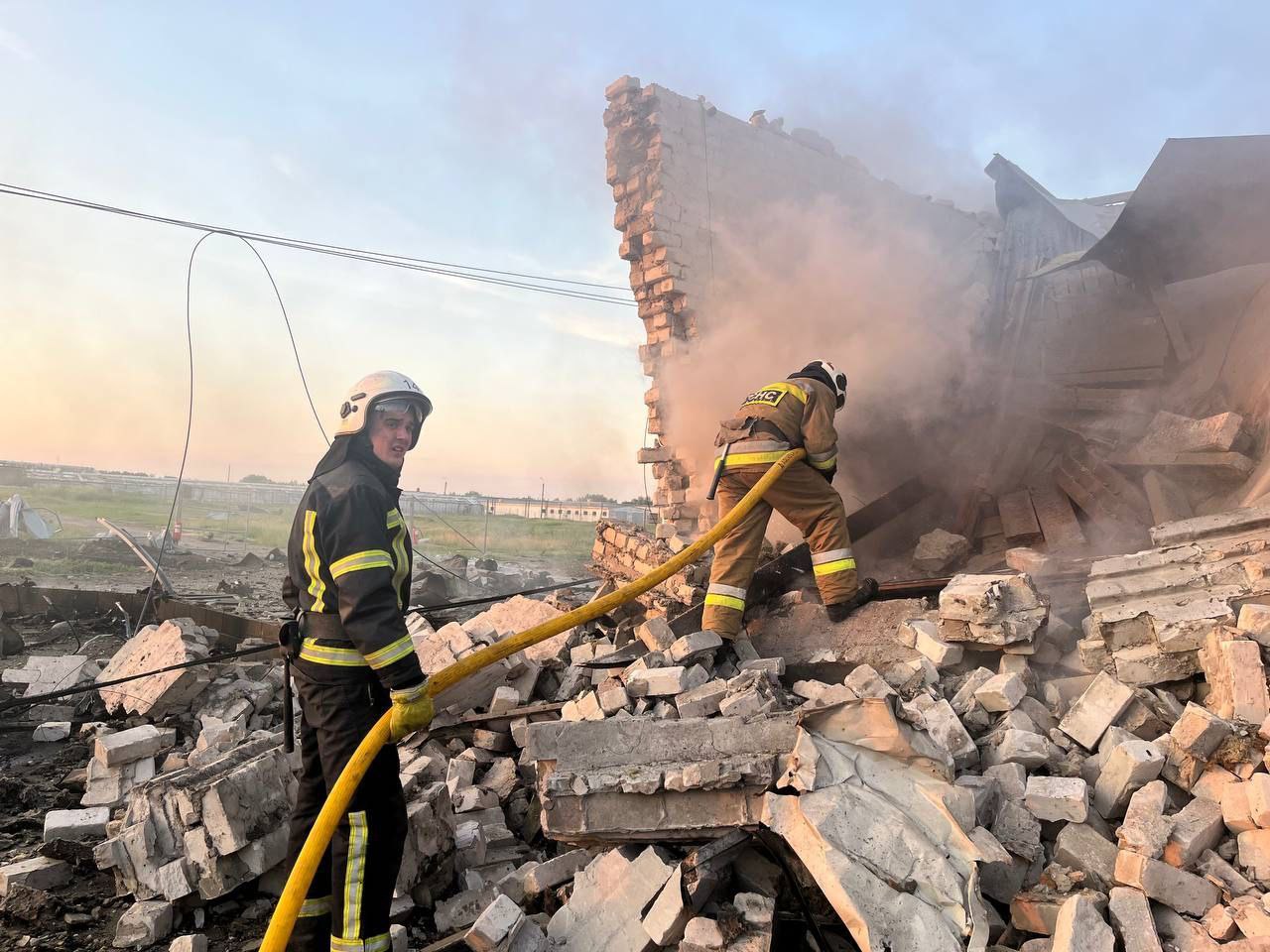 The Shahed drones were launched from the southern direction, while the cruise missiles were launched from the Caspian Sea region, from 4 Tu-95MS strategic bombers. During the attack, up to 16 combat UAVs and 6 air-launched cruise missiles were launched.
Read more: Belgorod Attacked for the Second Time, russia Is Facing Dilemma in Border Defense Strategy
The Air Defense Forces in the areas of responsibility of the East, West and South Air Commands, in coordination with the air defense units of other components of the Armed Forces of Ukraine, destroyed 4 Kh-101/Kh-55 cruise missiles, 10 Shahed-136/131 drones, Lancet drone and 4 Orlan-10, Supercam operational-tactical level UAVs.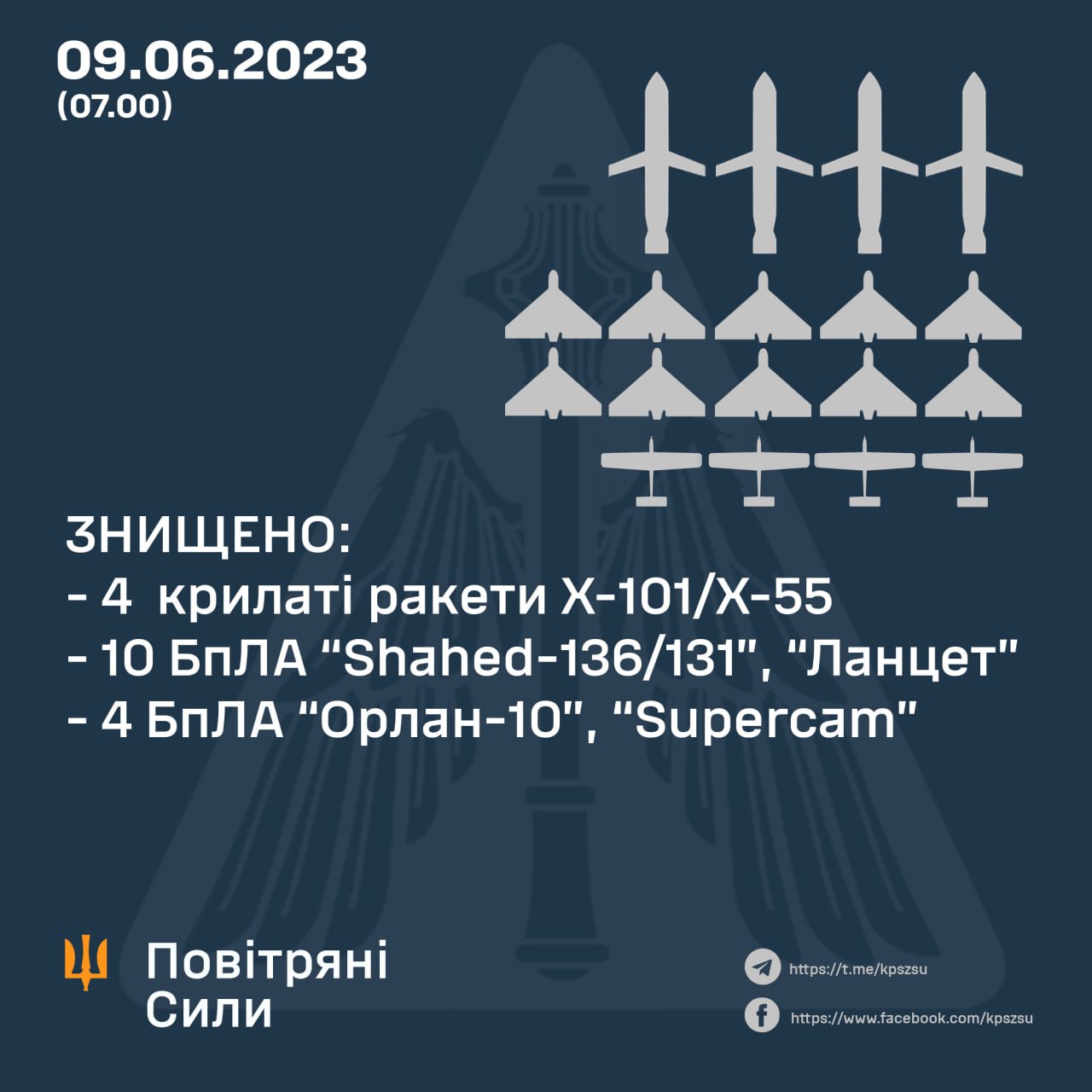 Furthermore, at around 20:00 on June 8, the enemy launched 2 Kalibr missiles from the Black Sea, targeting a civilian object in the Cherkasy region.
The Ukrainian Air Force conducted up to 20 group airstrikes against air defense systems, logistics, military equipment and positions of the russian forces in the past and current day.
Read more: ​Missiles Fly Right Into Entrances: How Russia's Air Defense Repelles the UAV Attack in Kursk
---
---