In particular in Kyiv, russian strikes hit a critical infrastructure, The Kyiv Independent reports citing Mayor Vitali Klitschko.
The Kyiv authorities said that at least one person had been killed and one had been injured in the city. The attack damaged a two-story building in Kyiv, according to the government. Power, water, and mobile connection is damaged in the capital. The city is also left without water.
Read more: The UK Intelligence Notes That russia Spent All Iranian Kamikaze Drones, Hopes to Get New Batch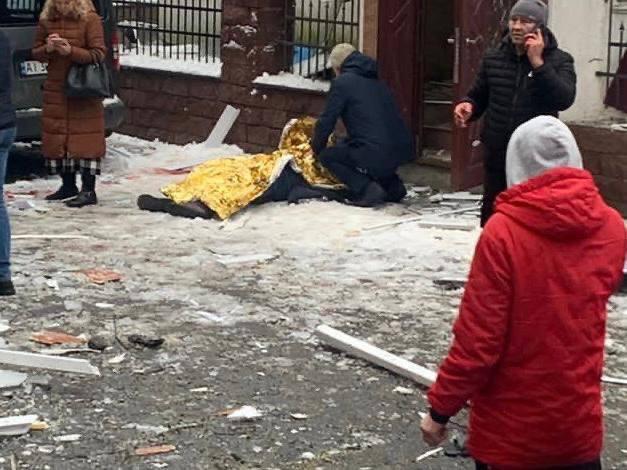 "Due to shelling, water supplies have been suspended throughout Kyiv. Kyivvodokanal specialists are working to restore it as soon as possible," Kyiv Mayor Vitali Klitschko said on Telegram just after the strike.
Later Vitali Klitschko clarified that as a result of the shelling by the russian occupiers of Kyiv eleven people have been injured.
"We have 11 people injured, ten people hospitalized, one of them a child. As for the killed, we have no information today," Klitschko said on the Kyiv TV channel on Wednesday.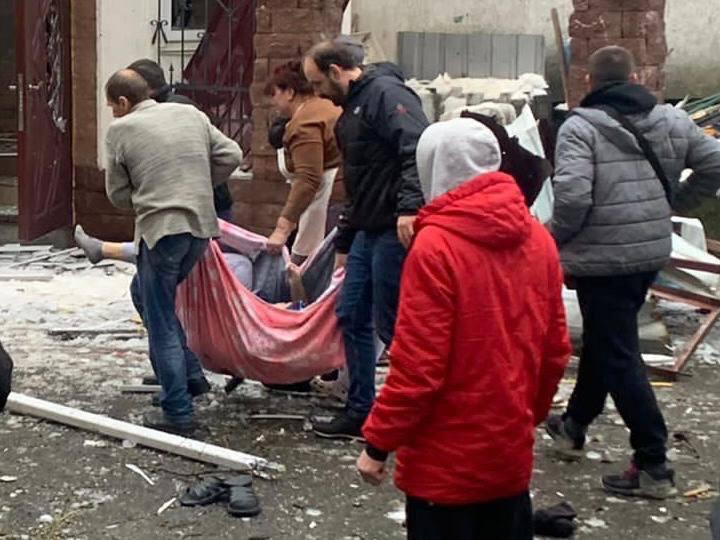 The head of the Regional Military Administration of Kyiv region, Oleksiy Kuleba said russia had hit residential buildings and critical infrastructural facilities in the oblast, which is separate from the city of Kyiv.
Later Oleksiy Kuleba wrote on the Telegram channel that Kyiv region was completely deenergized, as a result of the shelling in the region, one person has been killed, another twenty were injured.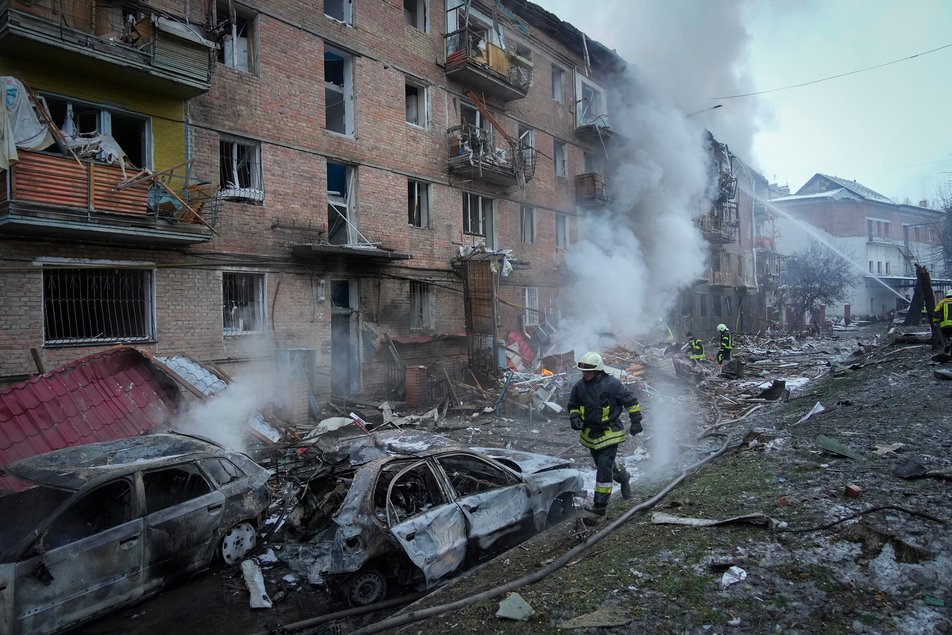 "There are several 'arrivals' to critical infrastructure facilities. There is also a hit into high-rise buildings in Vyshgorod and the private sector in Chabany. There are also more than 20 victims, who are already being provided with all the necessary assistance. Unfortunately, there was one fatality. Kyiv region is completely de-energized. There is also partly no heating and water supply," he wrote.
According to President Volodymyr Zelensky's Deputy Chief of Staff Kyrylo Tymoshenko, there were people injured due to the attack on Kyiv Oblast. In the town of Vyshhorod, next to Kyiv, a Russian rocket hit a residential building "killing one and injuring many," the police told the Kyiv Independent.
In the west of the country, the entire city of Lviv was left without electricity, Mayor Andriy Sadovyi said.
He also warned about potential interruptions of the water supply in Lviv.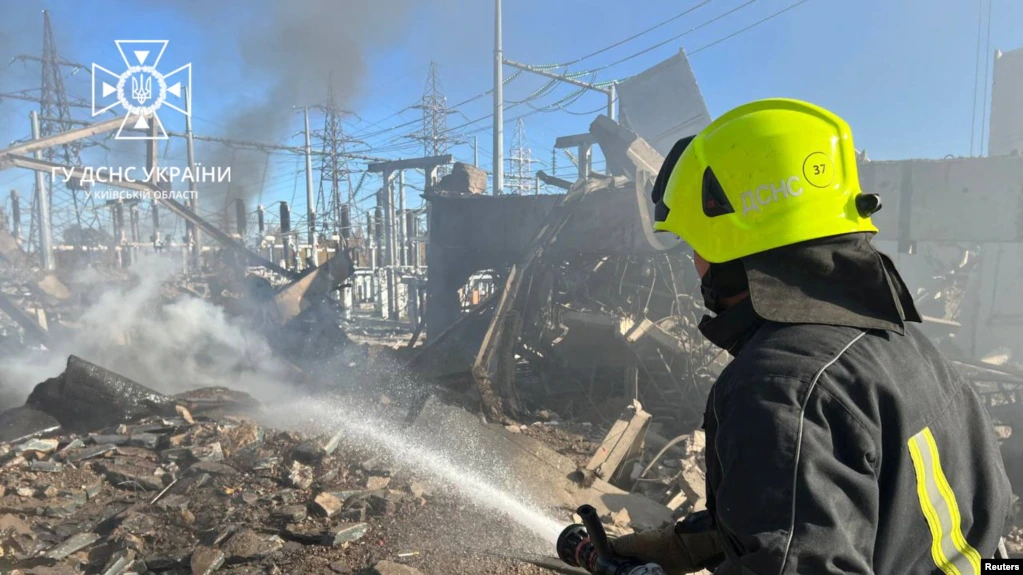 NPC Ukrenergo has said that Russian missiles hit several energy facilities all over the countries, as a result of which emergency power outages were introduced in all regions of Ukraine.
"It is a necessary step to protect the power grid from additional technological accidents and support operation of the energy system," the company said on Facebook on Tuesday.
It should be noted that Pivdennoukrainsk Nuclear Power Plant (NPP) has been disconnected from the power grid due to a Russian missile attack. That was stated on the Telegram by Ukrainian MP Oleksiy Honcharenko.
Meanwhile, Ukraine's air defense hit targets in Dnipropetrovsk, Poltava, and Mykolaiv oblasts during the air raid alert, according to the regional military administrations.
The European parliament has voted today to designate Russia as a "state sponsor of terrorism".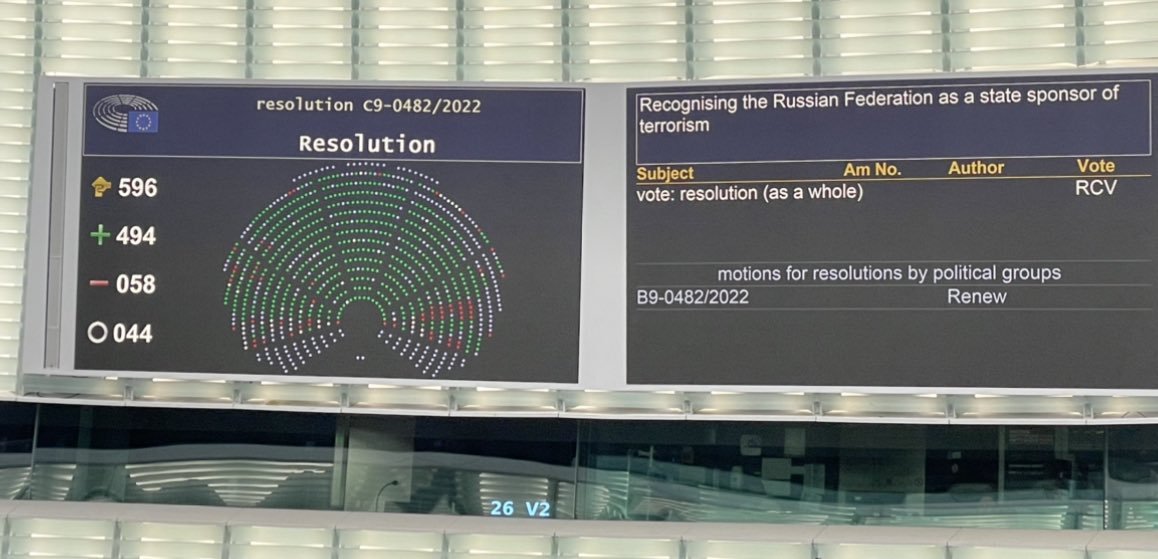 In a largely symbolic vote, MEPs argued that Russia's military strikes on civilian targets such as energy infrastructure, hospitals, schools and shelters violate international law.
Read more: Ukraine to Receive Rescue Helicopters From Great Britain
---
---