"Such actions by the Russian Federation are the latest attempt to violate the norms and principles of international law" because they "usurp the sovereign rights of Ukraine as a littoral state since Ukraine has rights to regulate shipping in these areas of the Black Sea", Ukraine's Foreign Ministry said in a statement.
The U.S. also aired its concern Monday, with State Department spokesman Ned Price saying "this represents yet another unprovoked escalation in Moscow's ongoing campaign to undermine and destabilize Ukraine."
Read more: UK to Deploy Two Warships to Black Sea amid Worsening Ukraine-Russia Crisis
Price noted that the move "is particularly troubling amid credible reports of Russian troop buildup in occupied Crimea and around Ukraine's borders."
The European Union also voiced concern about the troop buildup and the navigation restrictions.
Russia insists that it has the right to restrict foreign naval ships' movement off Crimea, rejecting international criticism amid Western worries about a Russian troops buildup near Ukraine.
Russian Deputy Foreign Minister Sergei Ryabkov charged that the restrictions on foreign naval ships were in line with international agreements, arguing that it's common practice to limit areas where military drills are held. He emphasized in remarks carried by Russian news agencies that the restrictions wouldn't interfere with commercial shipping.
In a separate move, Russia also announced restrictions on flights near Crimea for five days starting April 20.
The Russian military is holding massive Black Sea maneuvers this week, involving more than 20 warships and dozens of aircraft.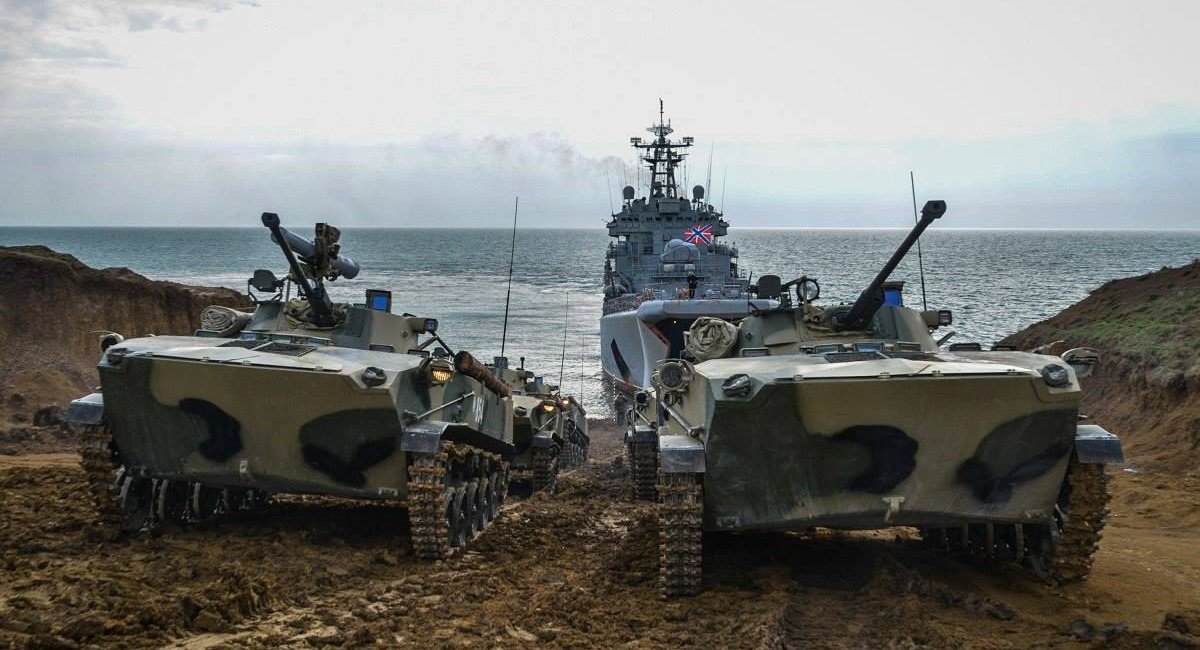 Meanwhile, Moscow has transferred 15 warships from its Caspian Flotilla to the Sea of Azov, an action that not only gives the Russian naval forces arrayed there an expanded landing capability but gives FSB Border Guard vessels that had patrolled the Sea of Azov the opportunity to move into the Black Sea and be available for actions against Ukraine elsewhere.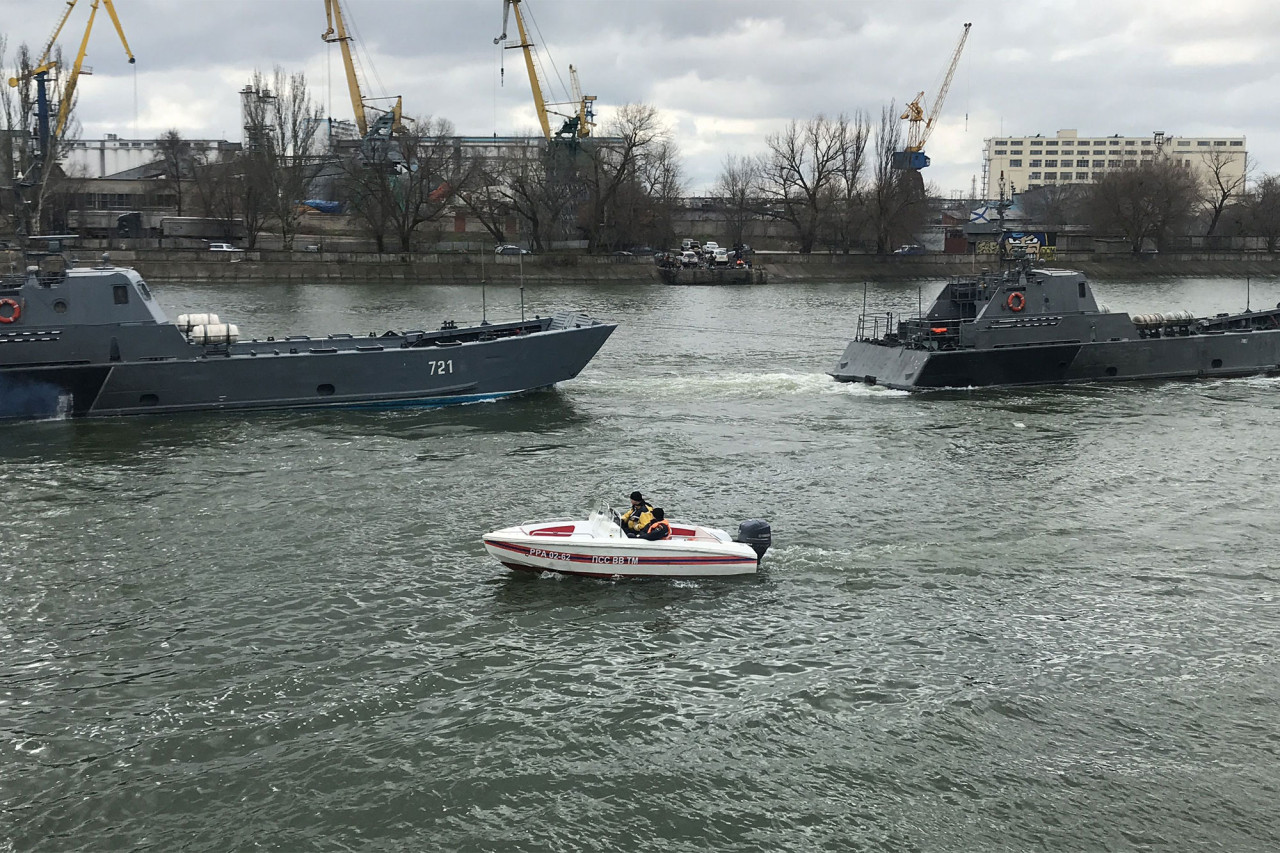 DE memo: At various times since it annexed Ukraine's Crimean Peninsula in 2014, Russia has sought to take full control of the Sea of Azov or at least put itself in a position to block Ukrainian shipping or the entrance of any third-party vessels into that body of water. In the summer of 2018, for example, Russia introduced vessels from its Caspian Flotilla into the Sea of Azov. Afterwards Moscow stopped 148 ships supposedly for "inspection" and even attacked three small Ukrainian naval vessels trying to pass through the Kerch Strait.
Over the next two years, Russia continued to assert its power to control access to the Sea of Azov by carrying out inspections that delayed shipping to Ukrainian ports and discouraged international companies from using them.
Read more: Russian Military Vehicles with 'Invasion Stripes' Spotted on Ukraine's Border
---
---