Russian military command has ordered troops to return to their home bases, saying it had successfully completed a "snap inspection" of forces in its south and west, near the border with Ukraine, the RIA news agency reported.
It was unclear, however, if the rebasing order covered all of the forces involved in that buildup. The EU's top diplomat said on April 19 that Russia had amassed some 100,000 troops at Ukraine's border.
Read more: Moscow Deploying Iskander Missiles to Areas Bordering on Ukraine
"I believe the objectives of the snap inspection have been fully achieved. The troops have demonstrated their ability to provide a credible defence for the country," Russian Defence Minister Sergei Shoigu was quoted as saying after overseeing exercises in Russia- annexed Crimea.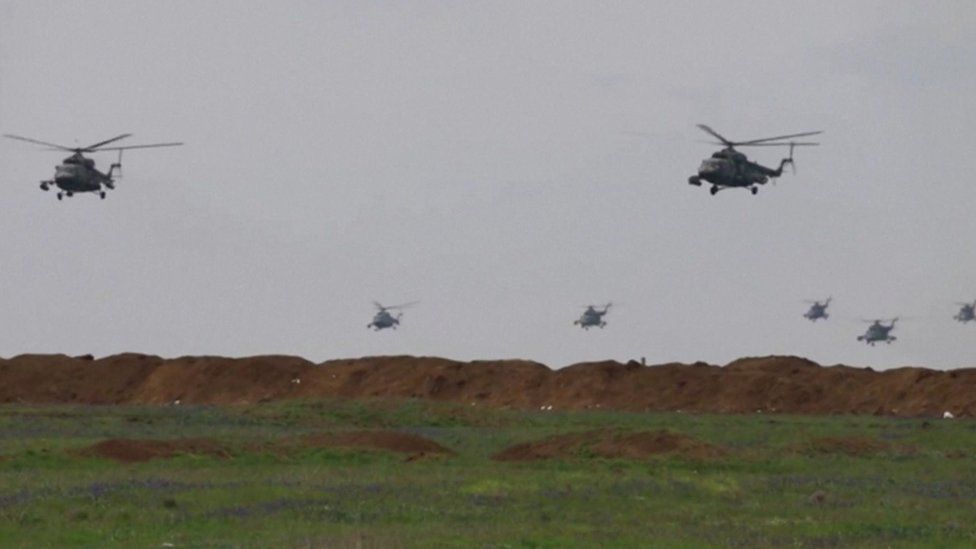 "In this regard, I have decided to complete the inspections in the southern and western military districts," he said.
He said the troops would be back at their home bases by May 1.
DE memo: Russia earlier this month conducted massive combined arms drills in its annexed Crimea territory. The Crimean maneouvers, which took place at Opuk firing & training range outside of Kerch, involved, according to Russian Defense Ministry, some 10,000 troops, more than 200 aircraft and around 60 warships, including 13 heavy landing ships with a combined capacity to bring to land 150 tanks, or 230 AFVs or 4,800 marine personnel at a time.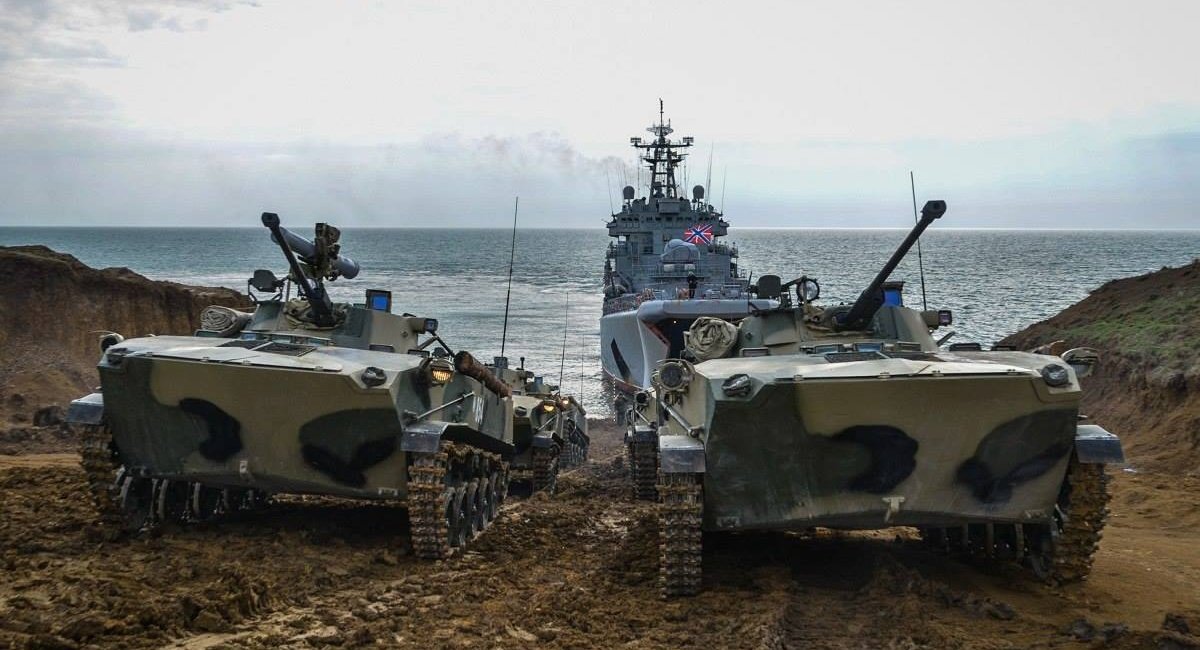 The exercise featured the landing of more than 2,000 paratroopers and 60 military vehicles on Thursday, April 22. Fighter jets covered the airborne operation.
Last week, Russia announced that it would close broad areas of the Black Sea near Crimea to foreign navy ships and state vessels until November, a move that drew Ukrainian protests and raised Western concerns. Russia also announced restrictions on flights near Crimea this week, arguing that they fully conform with the international law.
Read more: Russia's Current Escalation is Largest in Recent Years -- Ukraine's Foreign Minister
---
---