At approximately 02:45 on June 1, 2023, russian occupiers continued their series of attacks on the capital of Ukraine, the city of Kyiv. Once again, the enemy cunningly launched ballistic and cruise missiles from Iskander short-range ballistic missile systems. So there is little time to seek shelter.
In total, 10 ballistic and cruise missiles of the Iskander type were launched from the northern direction, from the Bryansk region of the russian federation.
Read more: ​Record-Breaking Attack: Ukraine Defends Against Iranian Shahed Drones
All 10 missiles were successfully destroyed by the Air Defense Forces of the Ukrainian Air Force:
7 Iskander-M ballistic missiles;
3 Iskander-K cruise missiles.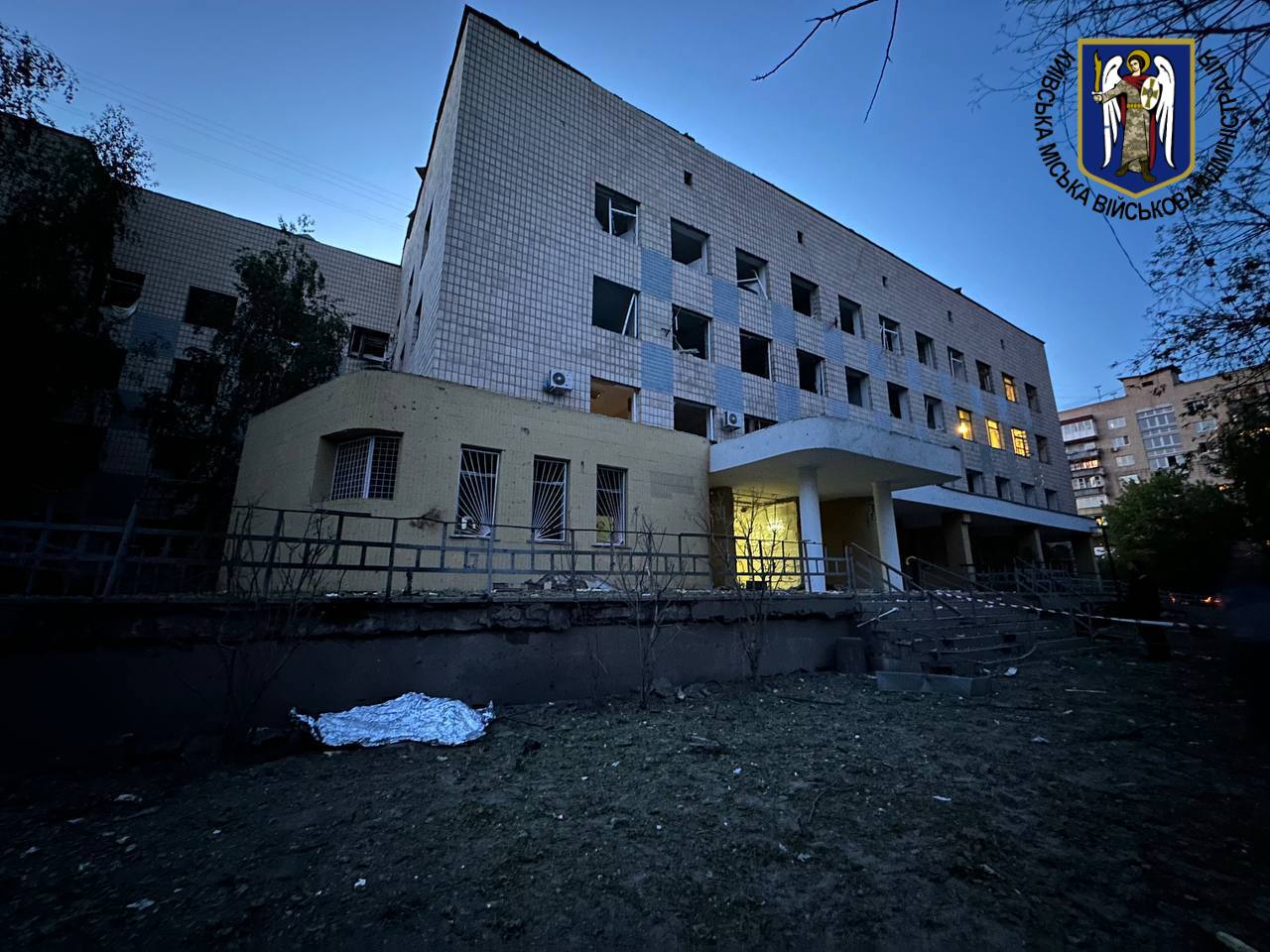 The Kyiv City Military Administration reported that 10 people were injured (including 1 child) in the Desnianskyi district, and 7 of them have been hospitalized. Three individuals, including 2 kids (born in 2012 and 2017), have died.
The residential sector has been damaged, with windows and doors shattered in a house, and the explosion wave blew off a balcony. Additionally, debris fell onto a children's polyclinic: two schools had windows and doors smashed, a local police station was damaged and a kindergarten had its windows blown out by the explosion wave.
In the Dniprovskyi district, three people were injured. In one of the residential buildings, intense smoke resulted from the falling burning debris, and windows were blown out by the explosion wave.
Furthermore, there have been reports of debris falling onto an administrative building, damaging parked vehicles. Several vehicles caught fire. Fragments has fallen in residential courtyards, on roads and in green areas.
According to the Kyiv City State Administration, the attack has damaged the main supply and return pipelines with a diameter of 400 mm in the area. KyivTeploEnergo, the municipal heating company, has localized the damage and initiated preparations for emergency repairs. As a result, hot water supply has been suspended for 64 residential buildings during the repair work.
No information is available regarding the affected individuals in the Darnytskyi district. In one of the residential buildings, windows were blown out due to falling debris caused by the explosion wave. Additionally, the hot water supply pipeline has been damaged, fragments has fallen onto a non-residential building, and destruction on the ground floor has been recorded.
Read more: ​Nighttime Attack: 92.5% of Cruise Missiles and 83% of Kamikaze Drones Were Destroyed
---
---