Armed Forces of Azerbaijan have carried out a military operation with an intensive use of precision-guided weapons and forced the "government" of the widely unrecognized "Republic of Artsakh" to capitulate. The active phase of the operation lasted less than 24 hours.
The Ministry of Defense of Azerbaijan reported that on September 20th, 13:00 local time, an agreement to suspend "anti-terrorist activities" was reached. According to the agreement, all Armenian military forces have to lay down their weapons, hand them over to Azerbaijani soldiers, and leave their positions and the territory of Azerbaijan – that is, leave Nagorno-Karabakh. At the same time, the paramilitary forces of the unrecognized "republic" would be disbanded.
Read more: ​Azerbaijan Has Initiated Anti-Terrorist Measures in Karabakh "to Restore Constitutional Order"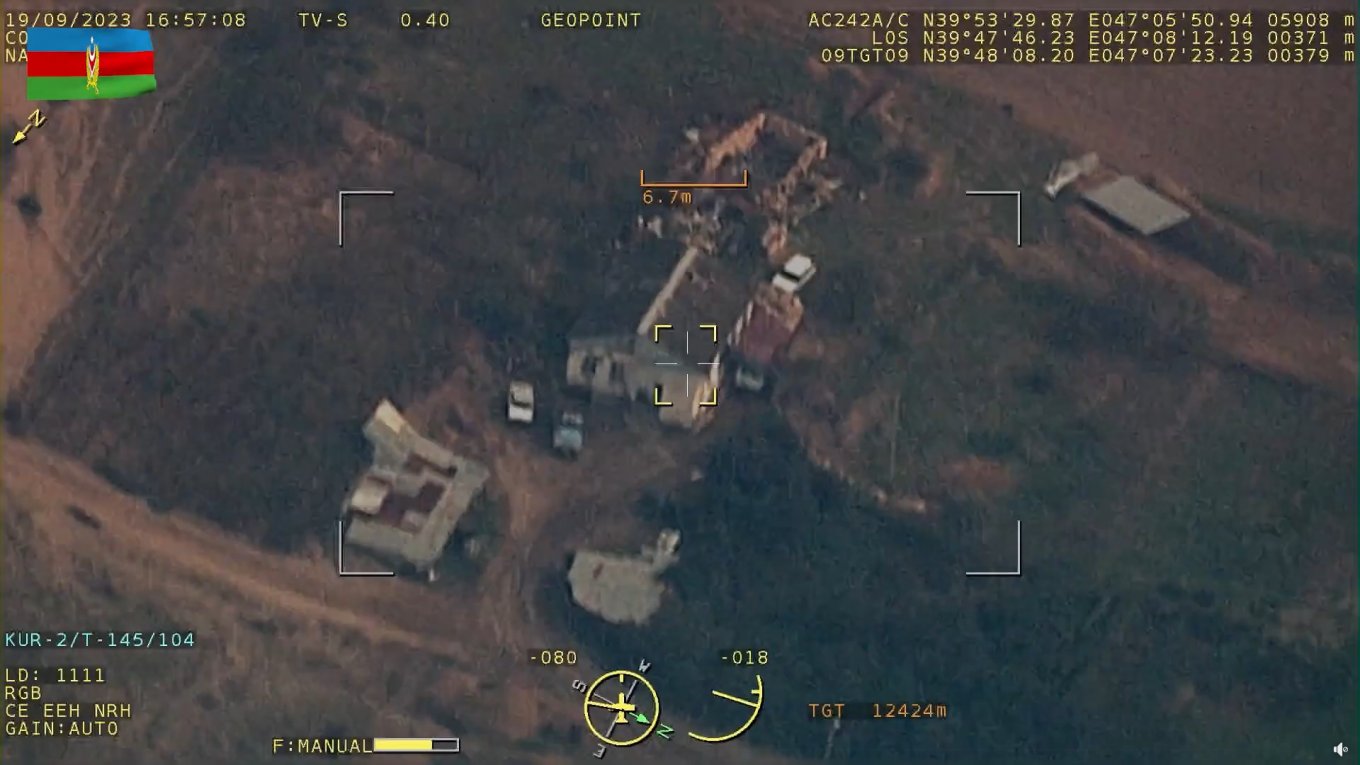 As noted, this process would proceed with cooperation with the russian "peacekeeping" contingent stationed in the region based on the treaty from September 10th, 2020, after the Second Nagorno-Karabakh War. A meeting between the representatives of the Artsakh "government" and Azerbaijani authorities is scheduled for September 21st in Yevlakh.
Compared to the events of 2020, when the war lasted for 44 days, this operation was truly lightning fast. The characteristic feature was intensive use of high precision weapons and attack drones, including Bayraktar TB2. In particular, in the first hours of the campaign, Azerbaijan launched a series of strikes against the adversary's air defenses, communications, warehouses, and command centers, then moved on to pinpoint destruction of enemy positions and artillery.
As of September 19th, Baku had reported 6 radars, 2 air defense systems, 40 artillery systems, 30 mortars, and 20 vehicles.
Meanwhile Yerevan distanced itself since Azerbaijan began the operation. Armenia's authorities said there were no Armenian forces in the region. As for russian "peacekeepers," various sources say they were either blocked or left the region altogether and handing over the coordinates of Armenian positions to their enemy. In other words, there was no alternative scenario for the so-called "Nagorno-Karabakh Republic."
This is another proof that all of the "unrecognized republics" popping up around and with the "help" of the russian federation only exist as long as the Kremlin has the power to keep them alive.
Surely, the start of peace talks does not mean Baku immediately returning the constitutional order to all of its territory. It will take a long and difficult way of reintegration of the region that had remained in the "unrecognized republic" status since 1991.
Read more: ​Norway Provides Ukraine With Interesting M548 Tracked Vehicles That Can Strengthen Not Only Battlefield Logistics, But Artillery Too
---
---