The Norwegian government has decided to provide Ukraine with "approximately 50" M548 tracked vehicles, based on the M113 armored personnel carrier, which also has the local designation NM199. Such vehicles were at storage bases of the Norwegian army, but are now undergoing restoration and will be handed over to the Armed Forces of Ukraine for use in off-road conditions.
It is noted that such tracked transporters will be a good addition to wheeled trucks. "The cargo carriers can transport ammunition, food and water to Ukrainian troops in the field," the Norwegian government said in its statement.
Read more: Norway Has No IRIS-T SL Systems But Will Send Ammunition for It to Ukraine: Where They Found the Missiles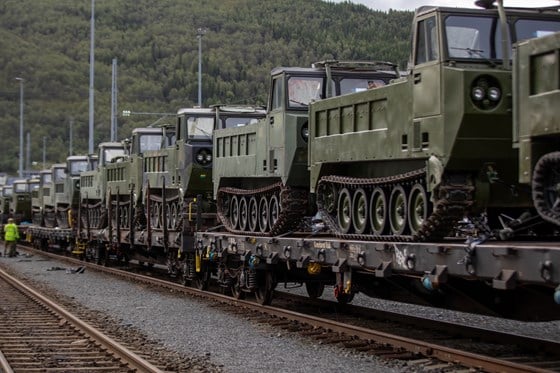 Data on how many NM199 type vehicles (also known as M548) may or may still be in storage in the Norwegian Armed Forces are currently not publicly available. It is known that the M548 can take on board about 5 tons of cargo, and up to 4 people in the cabin, the maximum speed on the highway is up to 61 km/h, the range is up to 480 km. The vehicle can be equipped with a 12.7 mm machine gun for self-defense.
Here it is also worth mentioning that M548-type vehicles were created back in the 1960s, and for slightly different tasks - as a transporter for the AN/MPQ-32 counter-battery radar, which never went into production. And, taking this into account, the American military began to use the M548, primarily as a transporter for the delivery of shells to self-propelled howitzers of the M109 and M110 types. In addition, the M548 also served as a base for various types of specialized vehicles, for example, as a base for the launcher of the MGM-52 Lance tactical ballistic missile system.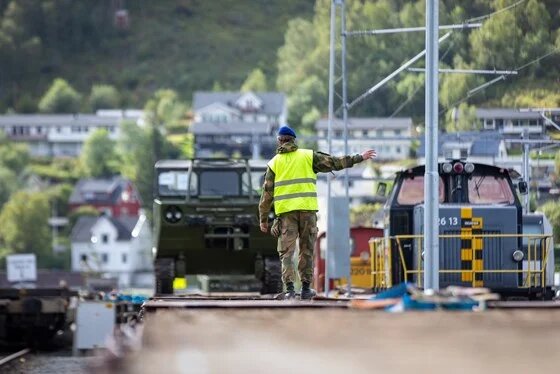 This, in turn, indicates that, after receiving the NM199 from Norway, the Ukrainian military will be able to find a variety of uses for such vehicle, that is, not only for the logistical support of the troops on the front line in off-road conditions, but also, for example, as a vehicle for the artillery - to ensure the timely delivery of shells.
Defense Express reported earlier, that Ukraine's Troops are Succeeding in Elimination of russia's Artillery Systems. We also wrote, that The Armed Forces of Ukraine Could Break Previous Record by Destroying 442 russian Barrel Artillery Systems in the First Half of September.
Read more: ​Norway Transfers Hellfire Anti-Tank Missiles to Ukraine, Warriors of Ukraine's Army are Already Trained and Ready to Use Them
---
---