"Local anti-terrorist activities have been launched to ensure the provisions of the Trilateral Statement, suppress large-scale provocations in the Karabakh economic region, to disarm and secure the withdrawal of formations of the Armed Forces of Armenia from our territories, neutralize their military infrastructure, provide the safety of the civilian population returned to the territories liberated from occupation, the civilians involved in construction and restoration work and our military personnel, and ultimately restore the constitutional order of the Republic of Azerbaijan" reads the report.
The Ministry of Defense further adds that an even greater escalation of tension in recent months has been caused by systematic shelling of Azerbaijani army positions by the Armed Forces of Armenia in the Karabakh region, engineering work to enhance combat positions, and an increase in the number of trenches and bunkers.
Read more: Armenia Considers Leaving CSTO Alliance Because russia Doesn't Supply Already Paid Weapons
Furthermore, according to Azerbaijan, there is an intensification of military positions with personnel, armored vehicles, artillery systems and other firepower, raising units to a high level of combat readiness, creating additional mobilization units, expanding intelligence activities against Azerbaijani army units, and infiltrating civilian roads for subversive and terrorist purposes.
It is reported that on September 19, as a result of a mine explosion previously laid by reconnaissance and sabotage groups of the Armed Forces of Armenia in Karabakh, civilian individuals were killed on a roadway. The Azerbaijani Ministry of Defense also claims that on the same day, military personnel of the country's Ministry of Internal Affairs were injured due to a mine explosion.
"Such facts are the testimony to the ongoing deliberate and planned policy of terror by Armenia against Azerbaijan," the Ministry wrote.
It is emphasized that as part of the measures involving precision weaponry on the front lines and in the depth, positions of the Armed Forces of Armenia, their long-term firing points, as well as military equipment and objects are being incapacitated. According to Azerbaijan, civilian populations and civilian infrastructure are not targets; only legitimate military targets are being disabled.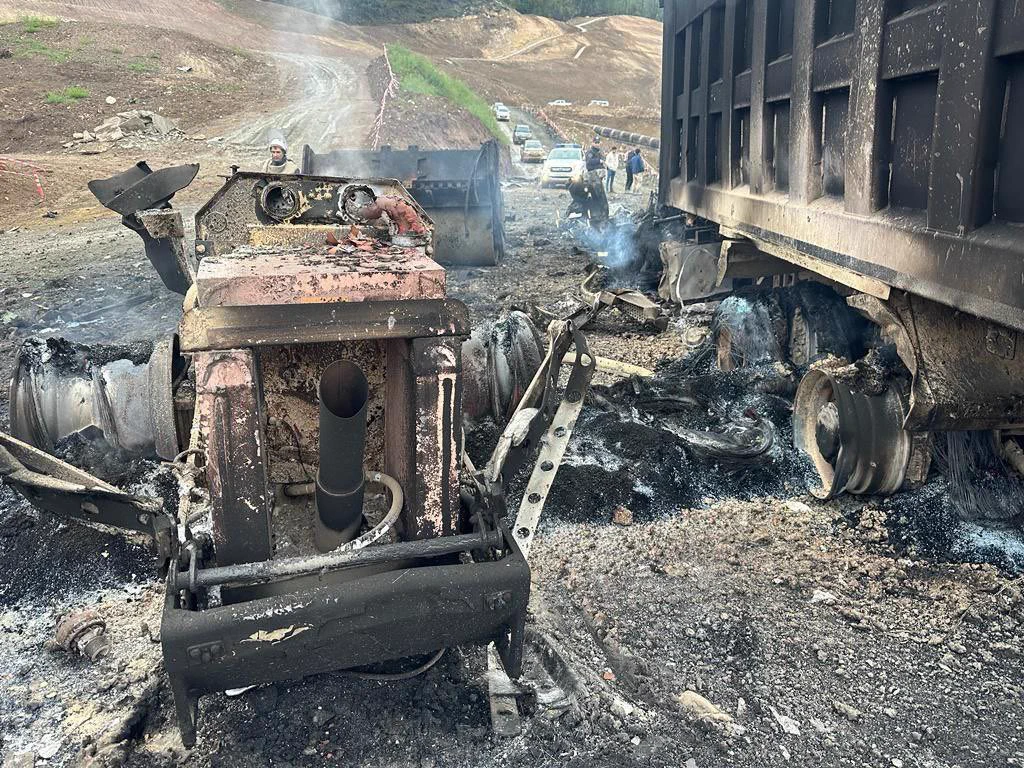 The Ministry of Defense reported that the measures were communicated to the command of the peacekeeping contingent of the russian federation and the leadership of the Turkish-russian monitoring center.
Read more: New Aggravation Over Nagorno-Karabakh: Artillery Shelling And Casualties Reported From Azerbaijan And Armenia
---
---