The Kozak-2M2, a 4x4 light tactical armored vehicle, could be produced in Indonesia, Mil.in.ua has reported citing Serhiy Vilkov, Business Development vice CEO at Practika, as saying in an interview.
NVO Practika signed a Memorandum of Cooperation with the Indonesian PT Pindad company in 2020. A ministerial team of the Indonesian Ministry of Defense visited NVO Practika in September same year to see firsthand the Company's manufacturing practices and capacities and its latest projects in armored military vehicles.
Read more: NVO Practika's Kozak-2M, BTR-60 Khorunzhiy APC's have Successfully got through Industrial Trials Equipped with Aselsan's Remote Weapon Stations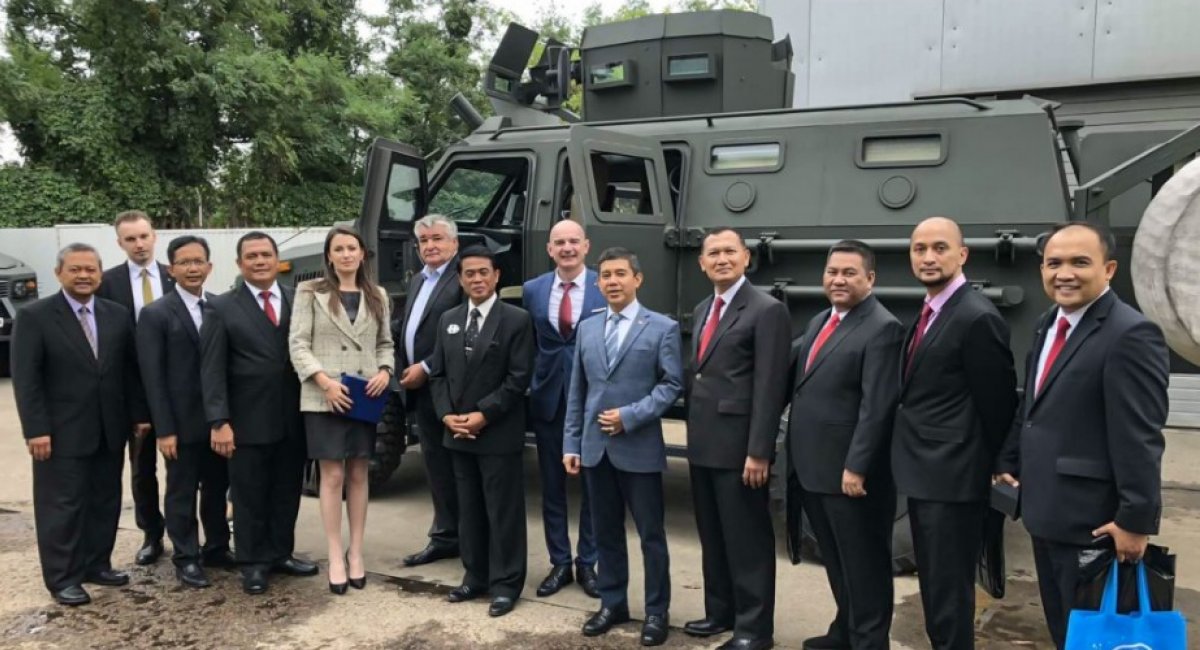 Indonesia bought two Kozak 4x4 armored personnel carrier vehicles in 2021 for purposes of research & development on an equivalent domestic design, according to publicly available reports.
Here the talk is about a new, Indonesian specific version of the Kozak-2M2, renamed locally as Komodo, which is being considered for licensed production at PT Pindad, Mr Vilkov said.
Images have recently emerged on social media of the Indonesian prototype of the Kozak APC vehicle featuring a modified design, especially in terms of the front end and radiator fender, which makes it dissimilar to any of the previous versions of the Kozak series vehicles. The lack of detailed information and poor quality of the images available leave room to suggest that the armored hull found in the Indonesian prototype has been retained as Ukrainian original.

The Kozak is a Ukrainian armored personnel carrier fully developed and designed in Ukraine by NVO Practika. The Kozak-2M light armored vehicle is a tactical multirole vehicle designed to perform varying battlefield roles requiring high mobility, maneuverability, and protection abilities, with special emphasis placed on protection against mine and IED blast attacks that are common threats in asymmetrical (guerilla) conflicts.
Although designed primarily for providing fire support to dismounted soldiers on the field, the Kozak-2M is suited also for roles like battlefield reconnaissance and transportation of battlefield supplies. The Kozak-2M technology could provide a platform for development of a comprehensive family of specialist vehicles, including personnel carrier, command & control vehicle, battlefield ambulance, and military utility truck, in addition to peacetime configurations to support peacekeeping and Police operations.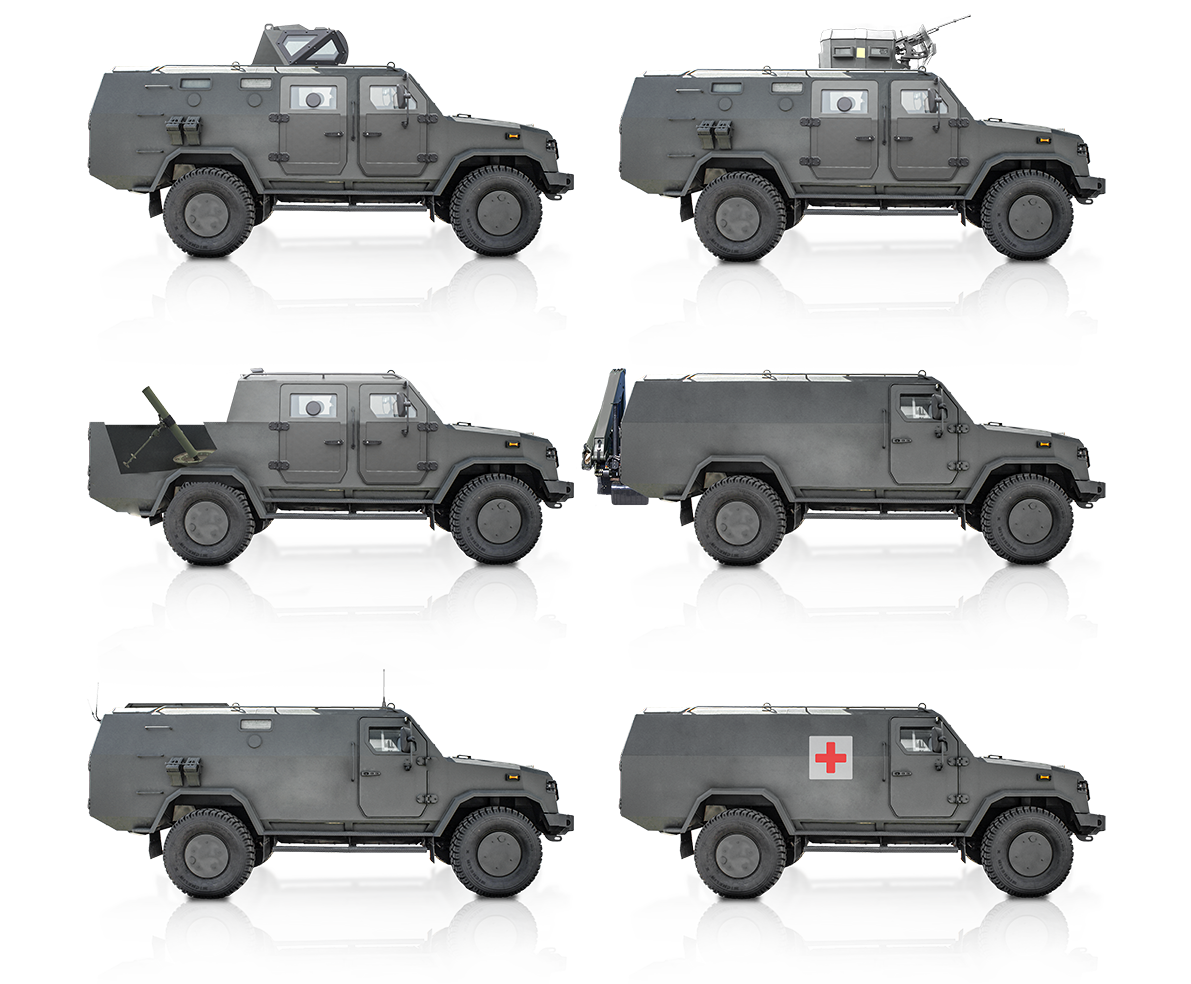 A prototype Kozak vehicle was first seen on 24 August 2009, at Ukraine's Independence Day military display in Kyiv. In 2016, the Kozak-2M (with the M standing for «modernized") vehicle was developed by Practika as a further evolution of the Kozak-2 technology.
The vehicle is powered by a 7.8 L IVECO Diesel engine developing 352 hp coupled to a ZF manual transmission with six forward and one reverse gears. The Kozak-2M2 has a crew of three and can accommodate up to 8 personnel who are seated on individual blast attenuating seats.
Due to its being of unibody construction, the Kozak-2M vehicle can safely ford water obstacles up to 1 m deep. It is engineered to accept varying levels of armor protection and equipment sets, while the use of independent suspension translates into very high mobility and maneuverability in off-road settings.
Ballistic protection is provided by steel armor plates and bulletproof windows. The hull can accept armor protections ranging from lighter STANAG 4569 Level 1 through standard Level 2 (7.62 mm armor piercing bullets) to enhanced Level 3/4.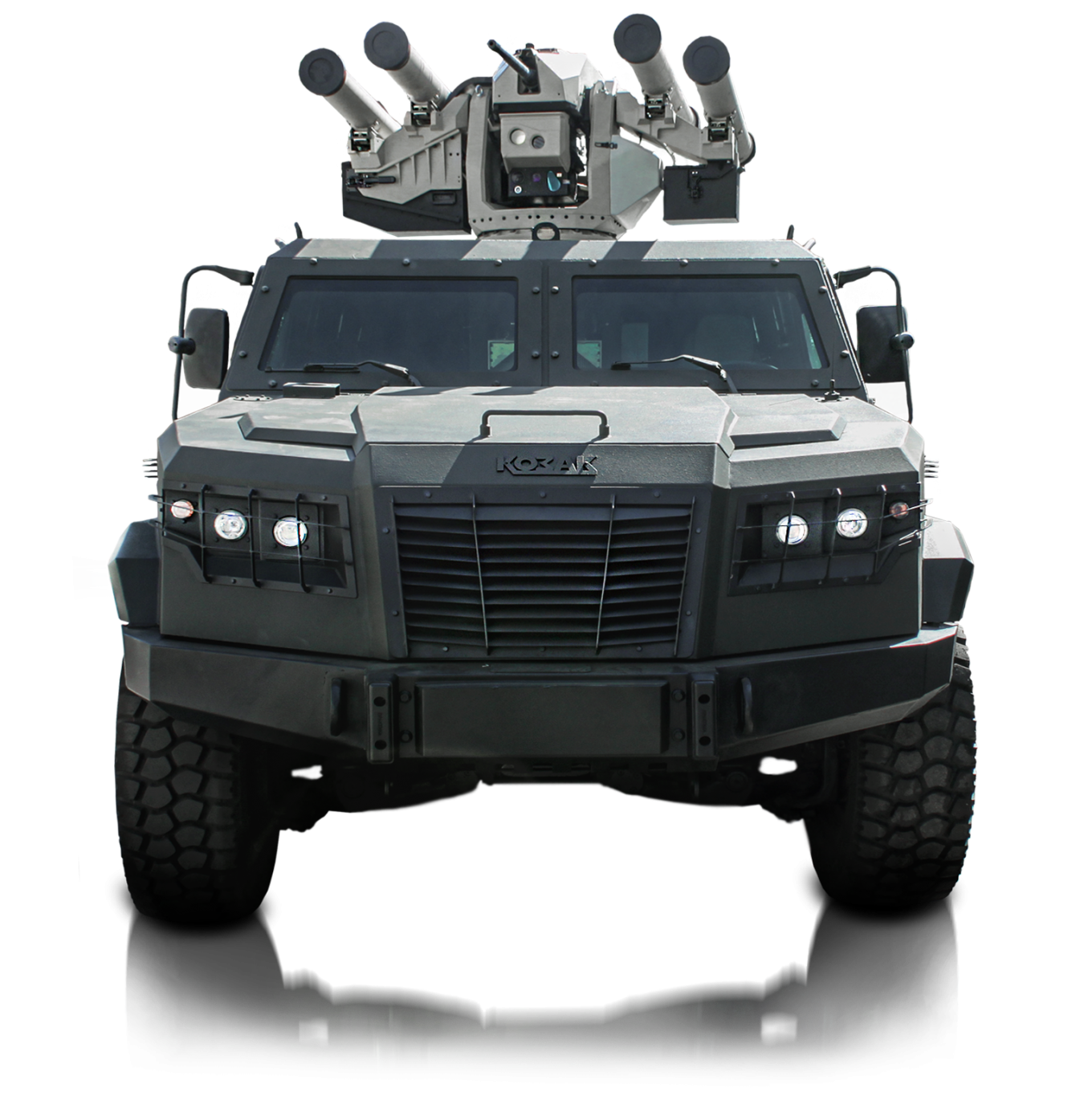 Windows are of bullet-resistant, no-spall glass produced in-house by Practika.
Situational awareness equipment set includes day/night cameras, night driving system, parking camera, and remote control searchlight. All the cameras are provided with protections from weather influences. Complementary equipment set is comprised of a radio set, intercom system, military grade navigation, and radiation detector system.
In APC (Armored Personnel Carrier) variant, the front section is fitted with four doors with bulletproof glass windows, two on either side of the cabin and two in the troop compartment. One large door with a bulletproof vision block and firing port is mounted at the rear of the hull allowing the infantrymen to quickly enter or leave the vehicle. Each side of the troop's compartment has three vision blocks and firing ports.
The roof of the Kozak-2M2 can be fitted with a remotely operated weapon station armed with a machine gun up to 12.7mm caliber. The vehicle has a combat weight of 15,000 kg with a length of 6.23 m, a width of 2.3 m, and a height of 2.3 m.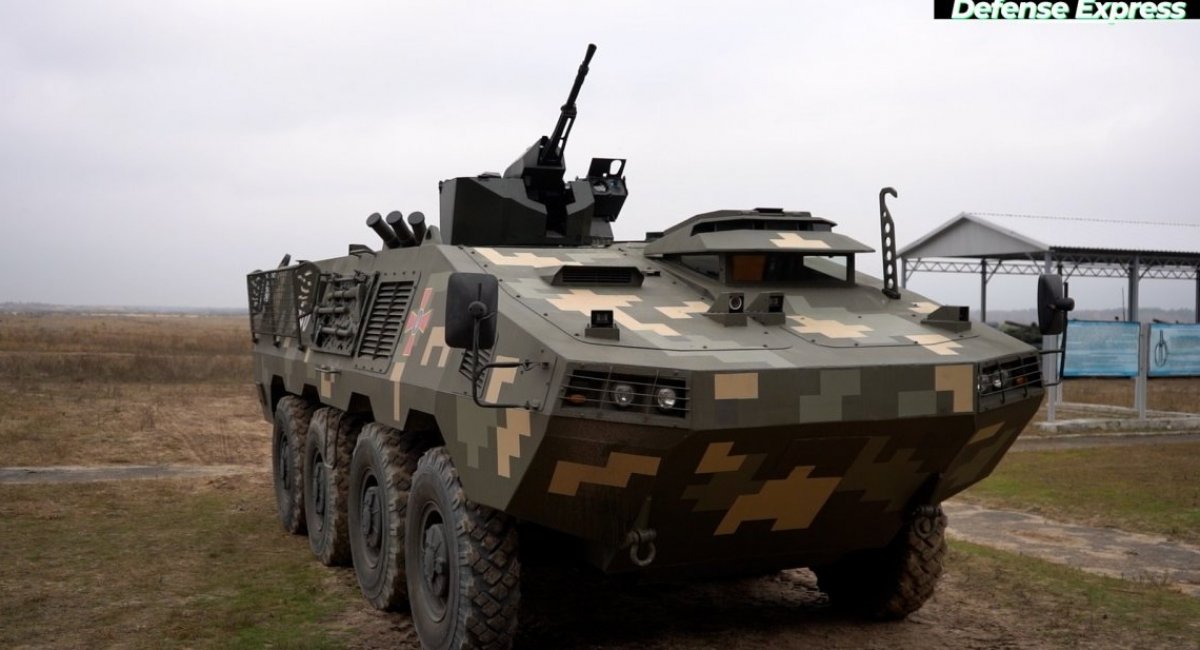 Due to its small dimensions relative to other vehicles of its kind, the Kozak-2M is transportable by air (in Lockheed C-130 "Hercules" type aircraft), railway, or water.
Read more: NVO Practika Completes Major Contract to Deliver Own-Label Armored Vehicles to Saudi Arabia
---
---