The INS Mormugao, the second of four stealth destroyers from the Visakhapatnam-class (P15B-class) on order for the Indian Navy, started its sea trials on December 19.
It had set out on its voyage on the day India celebrated 60 years of the Liberation of Goa from the Portuguese rule, Defense Brief has reported.
Read more: Zorya-Mashproekt Wins New Order to Supply Gas Turbine Power Plants for Integration into Indian Navy's Future Talwar-Class Frigates
Visakhapatnam is the first of four vessels on order for the Indian Navy. The first-in-class ship was commissioned on November 21, 2021. The INS Mormugao was launched in September 2016, followed by Imphal, which was launched in April 2019. The fourth and final vessel of the class will be Porbandar which is expected to be launched next year.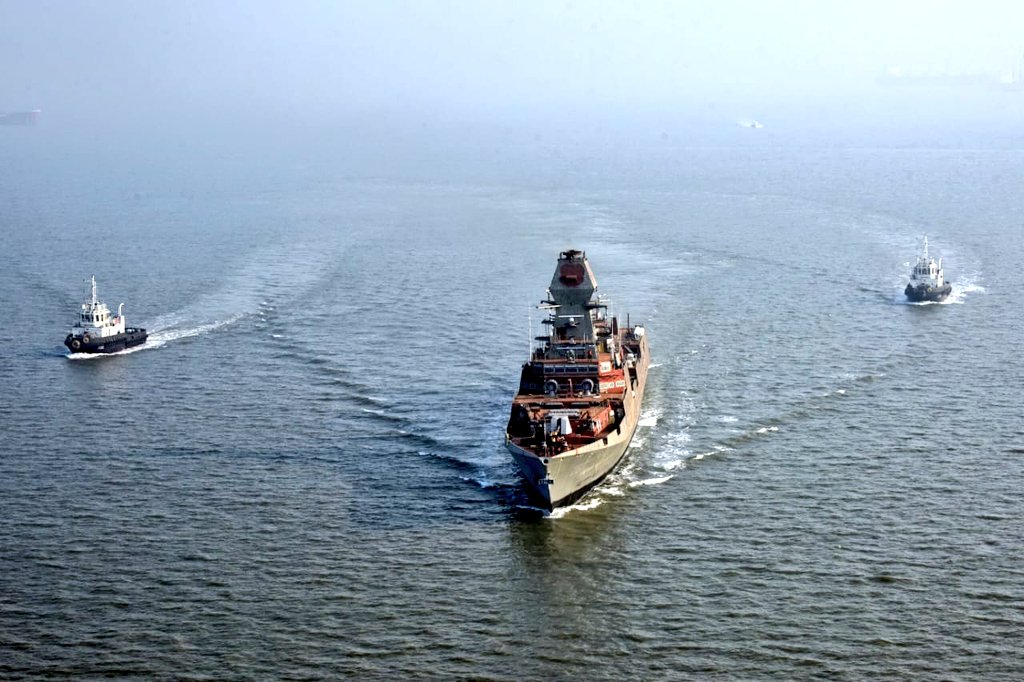 The INS Mormugao is expected to join the Indian Navy fleet in mid-2022.
The P15B-class, the largest-ever destroyers to be indigenously built in India, will all be powered with Ukrainian-made gas turbine power plants developed and manufactured by DP Zoria-Mashproekt.
The four vessels combined will cost the Indian budget almost USD 5 billion, with the indigenous content amounting to 75 percent.
Here are some of the features of the INS Mormugao:
full load displacement – 7,400 t;
length – 163 m;
beam – 17.4 m;
range – 4,000 nm at 18 kt;
speed – up to 30 kt;
crew strength – 300;
power plant – 4x gas turbines
armaments – 1x 76-mm main gun; 4x 30-mm AK-630 anti-aircraft cannons; 16x BrahMos supersonic cruise missiles in two vertical launch clusters; 32x Barak-8ER anti-aircraft missiles in four vertical launch clusters; 4x 533-mm torpedo tubes; 2x RBU-6000 anti-submarine rocket launchers; 2x Westland Sea King/HAL Dhruv submarine warfare helicopters.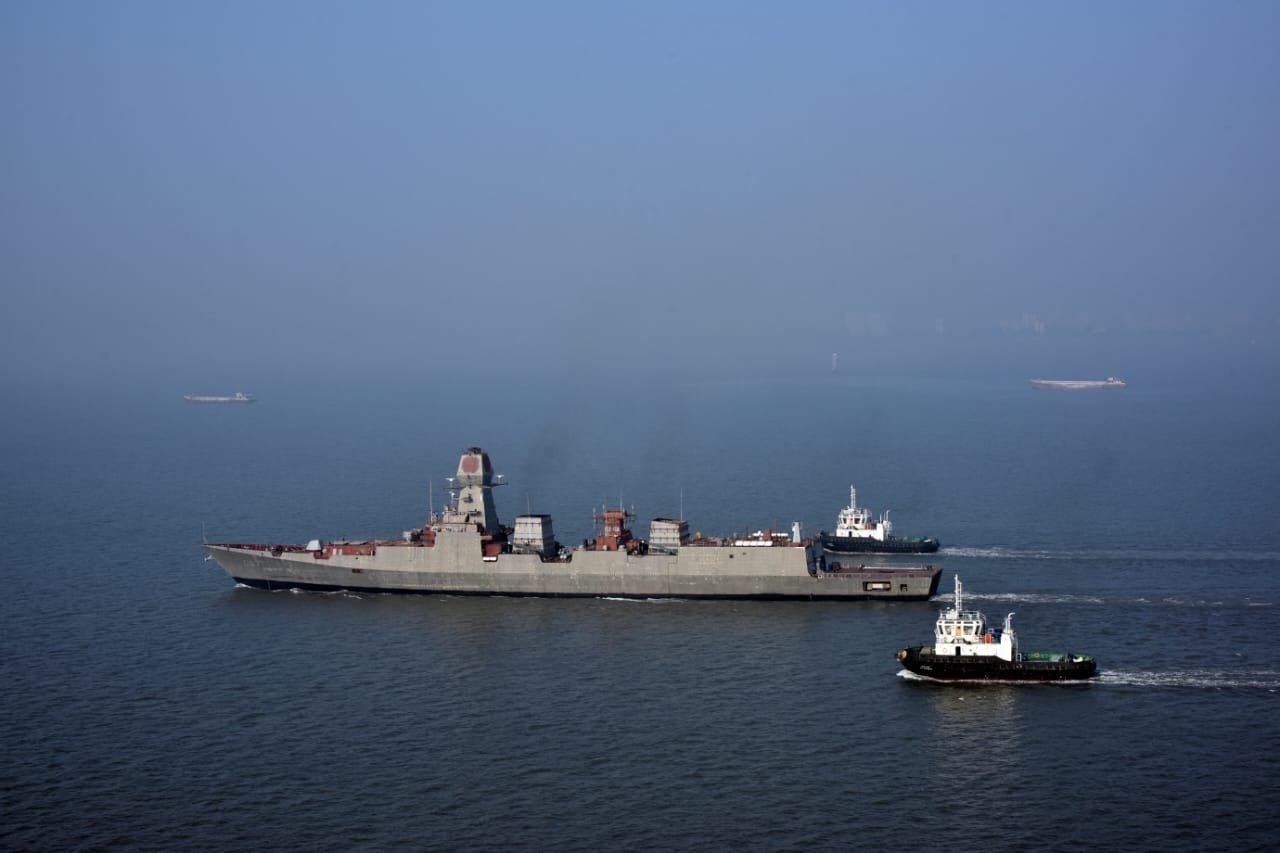 Zorya-Mashproekt, Ukraine's top leading developer and supplier of gas-turbine equipment of international quality standards, boasts holding 25 percent of the global market for marine gas turbines.
India has since 2009 accounted for approximately 10-12 percent of the Company's sales every year.
Read more: Ukraine's Defense Ministry Selects Anti-Ship, Air Defense Armaments for its Future Ada-Class Corvettes
---
---