In the Belarusian city of Gomel, which is 30 km from the border with Ukraine, the movement of heavy military equipment echelon of tanks and self-propelled artillery was recorded. This was announced by the Belaruski Hajun channel on Telegram, which regularly provides information on the movement of enemy equipment, missile launches and flights of combat aircraft.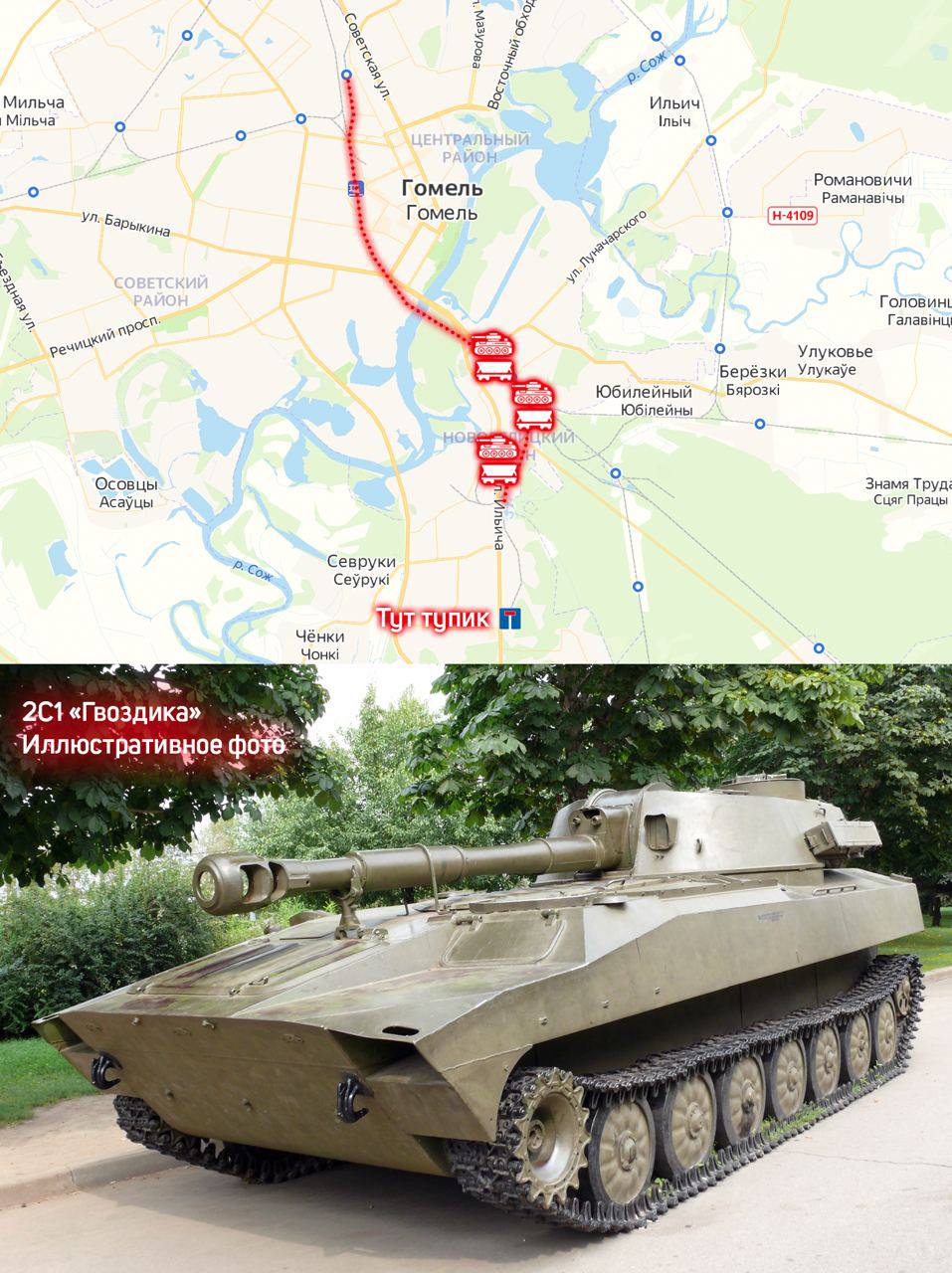 According to them, there're about 17 tanks and 18 units of 122-mm 2S3 Akatsiya SPG. The equipment is reported to be most likely removed from conservation because it was shabby and had faded colors. The echelon headed to a dead end in the south of the city where it could be unloaded.
Read more: PzH 2000 Self-propelled Howitzers Arrived at the Frontline in Ukraine
Defense Express notes that the other day Deputy Chief of the Main Operations Department of the General Staff of the Armed Forces of Ukraine General Oleksiy Gromov said that military equipment is being actively removed from storage bases in Belarus, but they are intended for the russian army, which already has a significant lack of weapons.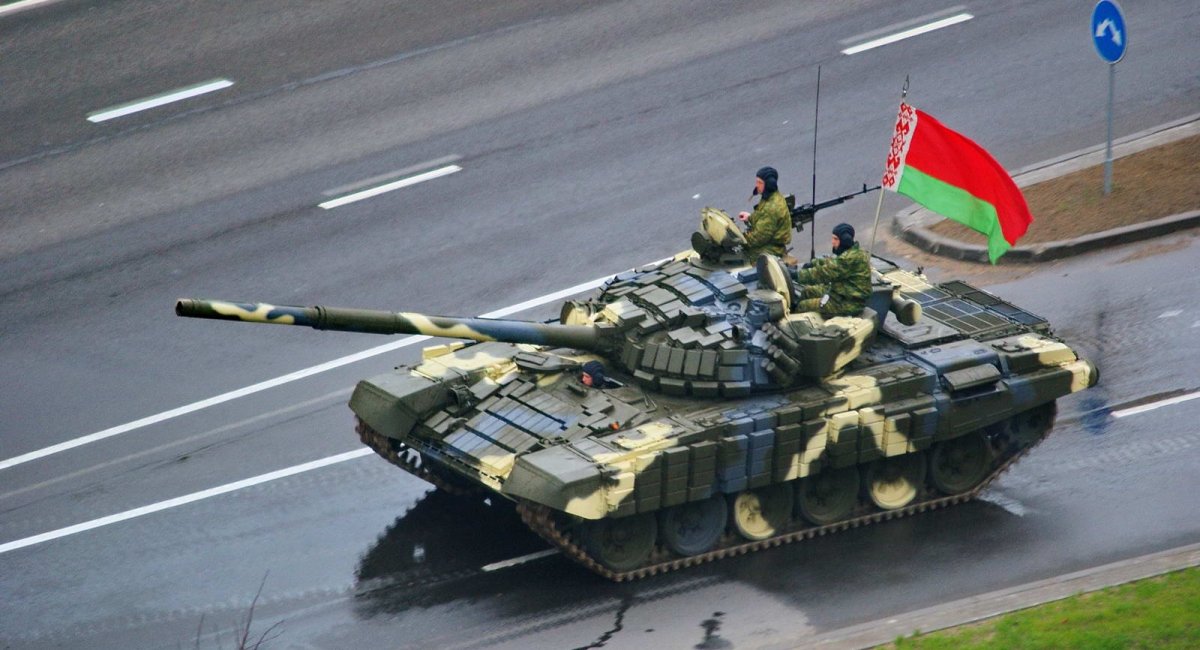 But south of Gomel, on the territory of the Belarusian Zyabrovka airfield, Ukraine's intelligence noticed the construction of military infrastructure. In this case russia's future troops base is thought to be created.
Also, according to the Main Directorate of Intelligence of the Ministry of Defence of Ukraine, voiced by the representative of the department Vadym Skibitsky, the army of Belarus is not able to conduct offensive hostilities against Ukraine on its own. And for the formation of a joint strike group, given the experience of March-April events, will take up to 3-4 weeks, of which 2-3 will be needed for the return of russian army units to Belarus.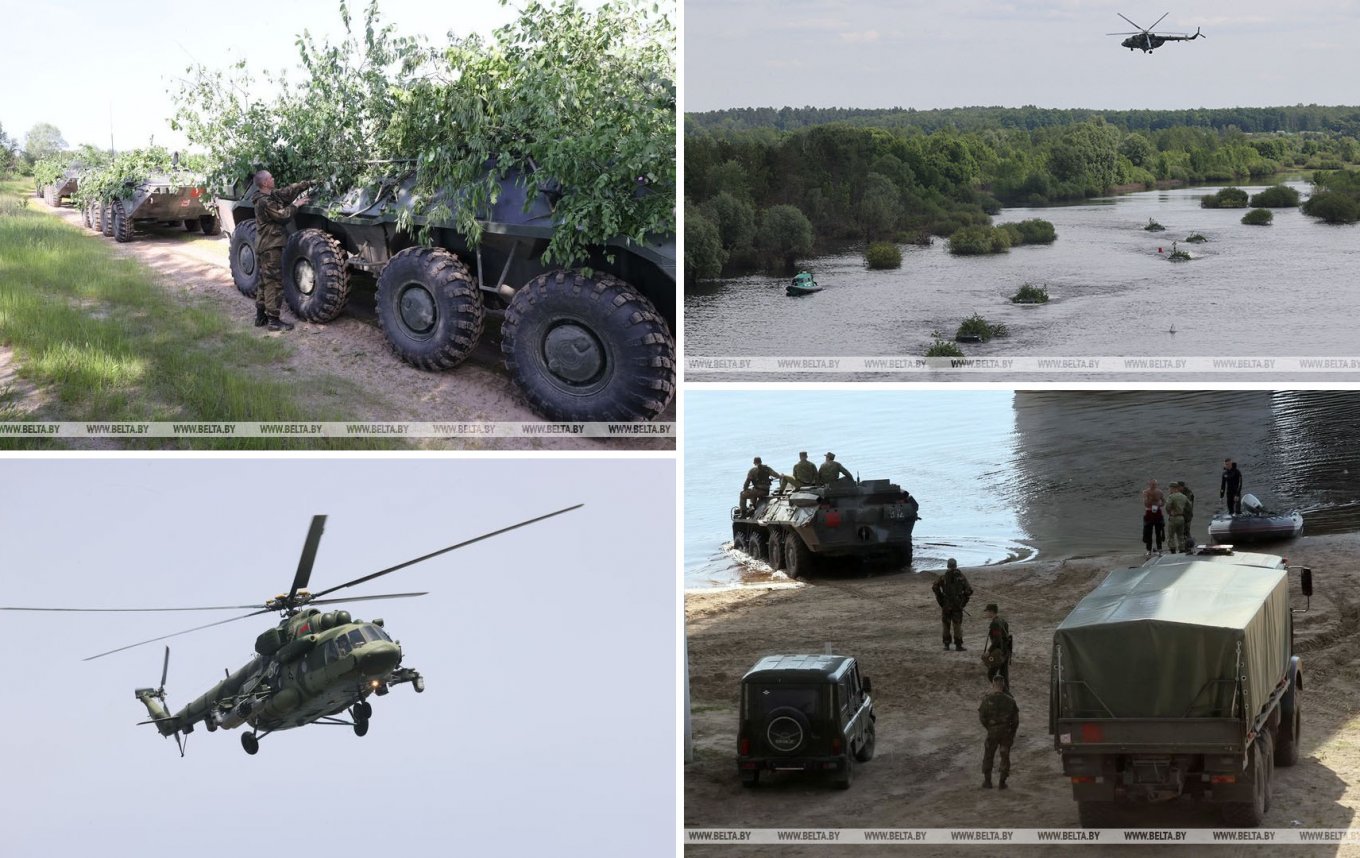 So far, Ukraine's intelligence records only the training of special operations units in Belarus, including all landing units, together with similar units of the russian army, which are practicing operations on the territory of Ukraine. According to this, the biggest threat from Belarus to the ground component so far is the actions of sabotage and reconnaissance groups.
Read more: ​Ukrainian Special Forces Carried Out Several Successful Raids in russia
---
---