Press service of the 93rd Mechanized Brigade of the Ukrainian Armed Forces shared a video showing the work of mortar squads on the Ukrainian frontlines:
"Those who fire at the occupiers with 82mm caliber mortar shells are the closest ones to the infantry. Therefore, the risk of these guys being fired upon is very high. So, deploying, aiming, firing and transportation of mortar teams is a matter of minutes," the press center noted.
Read more: Ukraine Is Shifting Its War Strategy With New Weaponry - Media
However, no less interesting is the thing pointed out by a soldier who said in the video that the arrival of American long-range High-Mobility Artillery Rocket Systems (HIMARS) made a notable difference on the battlefield.
According to him, before the launchers started to wipe out russian ammunition depots in the occupied territories, russian mortar units were firing in a chaotic way, only about 20% of their strikes were precise, and the rest 80 percent were just attempts to occasionally hit someone or something. Whereas his squad tried to strike precisely, saving ordnance.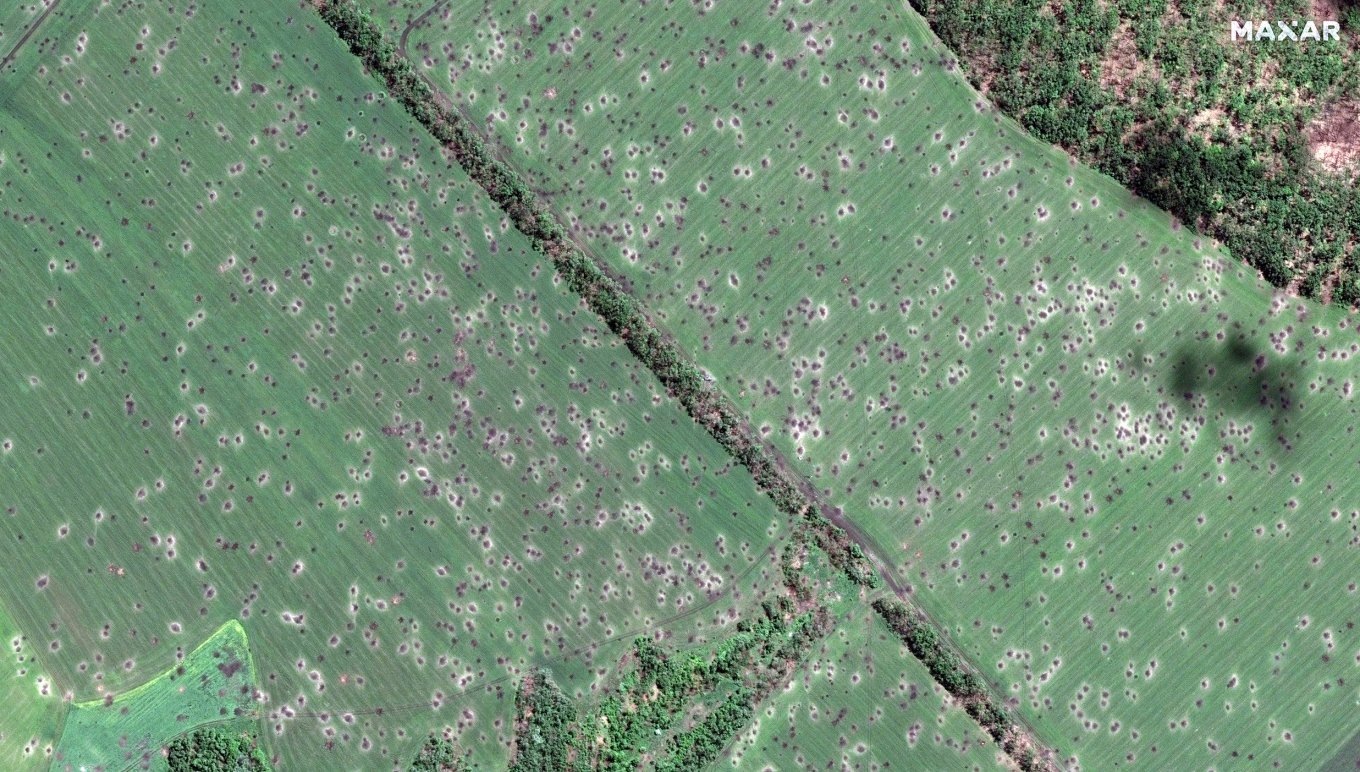 But soon after the first far-reaching strikes made with the help of HIMARS, enemy artillery decreased the spending of their ammunition:
"There was a time when we received the HIMARS's and started to hit their storages across entire Ukraine, <...> so that they (the russians – edit.) started to shoot less, because their supply depots were destroyed," the serviceman said, and added:
"It was perceptible throughout the entire frontline, and we noticed, too."
However, according to Ukraine's General Staff, not only HIMARS are to praise for such an effect: there are also other means and weapons that help to disrupt enemy supply chains such as 155mm SMArt projectiles for conventional artillery and sabotage missions carried out by Special Operations Forces and local partisan resistance.
Read more: ​Russians Move Their Ammo Depots Deeper in the Rear Because of Ukraine's New Long-Range Artillery
---
---