Sources:
Side note: news are marked in accordance with the Kyiv time zone: Eastern European Time (EET), GMT/UTC+2
Read more: Chronicle of the Russian Federation Crimes in Ukraine (February-April)
Latest news:
23:30 The Air Force is resisting the occupiers in all air garrisons. During the current day, March 1, the air defense forces, namely the anti-aircraft missile unit, one helicopter, and one plane of the occupiers were destroyed. Crews of Su-25 attack aircraft and Su-24M bombers of the Air Force of the Armed Forces of Ukraine jointly struck four airstrikes on columns of tanks, armored vehicles of the enemy, and other purposes.
23:00 Russian troops are bombing Rusanivka and Kurenivka in Kyiv, as well as Boyarka, Vyshneve, and Zhulyany in the capital's suburbs. This was reported by the press office of the State Special Communications Service on Telegram."Kyiv: Rusanivka, Vyshneve, Kurenivka Boyarka and Zhulyany are bombing," the statement reads.
22:21 Ukrainian Armed Forces, territorial defense destroy enemy column in Mykolaiv region.
Ukrainian aviation, military and terrorist defense fighters have destroyed a column of equipment of the Russian invaders near the town of Bashtanka in Mykolaiv region.
Head of Kirovohrad Regional Military Administration Maria Chorna said this on Telegram, Ukrinform reports.
"We spent the whole day watching the movement of the occupiers from Mykolaiv. Now I can share the good news. A column of Russian soldiers reached Bashtanka, where they met fierce resistance. Here it was bombed by our aircraft, and the local defense chased them in the fields," Chorna said.
According to her, the invaders fled towards Novyi Buh, but it did not help them. The Ukrainian Armed Forces fired on and burned the rest of the column - several dozen armored vehicles.
"As of now, the offensive has been stopped. But we are not losing vigilance. The enemy is very insidious," she stressed.
22:00 Apple stopped work in RF
21:03 War criminals who invaded Ukraine should be brought before the International Criminal Court (ICC) and face the strictest punishment for the suffering inflicted on the Ukrainian people, said Commander-in-Chief of the Armed Forces of Ukraine Valeriy Zaluzhny.
"Having unleashed a bloody war in Ukraine, Russia is committing actions that have no justification either from a military or moral point of view. Killing civilians, shelling kindergartens, hospitals and residential buildings, provoking environmental disasters, shooting school buses and blocking ambulances, the use of cruise missiles in residential areas - this is an incomplete list of war crimes committed by the top military-political leadership of the Russian Federation. Crimes that have no statute of limitations and for which there is no amnesty," Zaluzhny wrote on his Facebook on Tuesday.
The Commander-in-Chief of the Armed Forces of Ukraine stressed that he wants to draw the attention of the international community to the cynical and systemic violation of the norms of international humanitarian law and morality by the Russian Federation.
"War criminals must be brought before the International Criminal Court and face the strictest punishment for the suffering inflicted on the Ukrainian people," Zaluzhny said.
19:55 The world continues to close the airspace for RussiaThis decision has already been made by countries.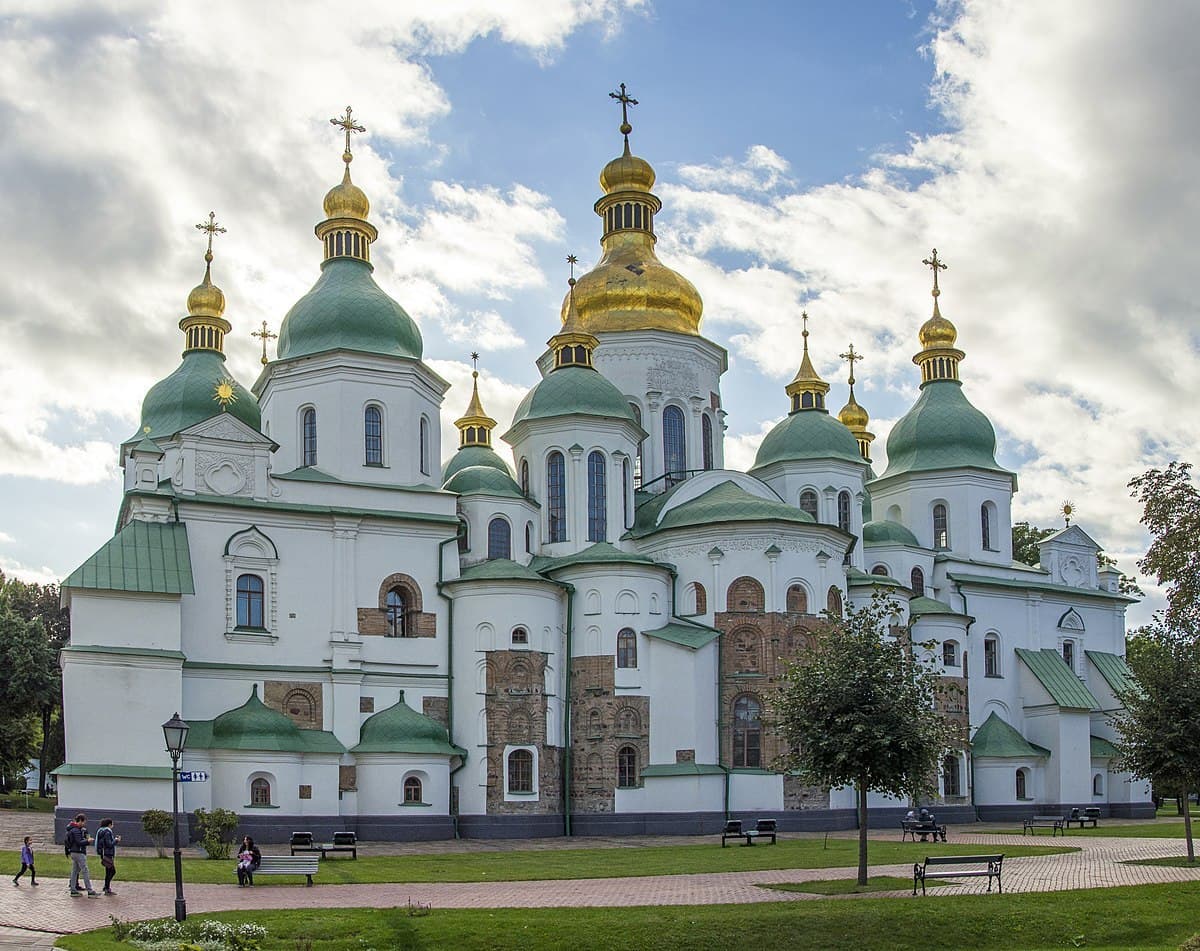 19:17 Ministry of Culture of Ukraine: the Russians are going to destroy Sophia of Kyiv. The Ministry of Defense of the Russian Federation announced its intention to bomb "objects of the Security Service of Ukraine" in the center of Kyiv. In a few dozens of meters from the declared target of the bombing, there is Saint Sophia Cathedral with mosaics and frescoes of the 11th century. Minister of Culture Oleksandr Tkachenko has already sent a letter to UNESCO and called on the world community to intervene.
18:46 Ukraine NOW: the European Parliament recommended granting Ukraine the status of a candidate for EU membership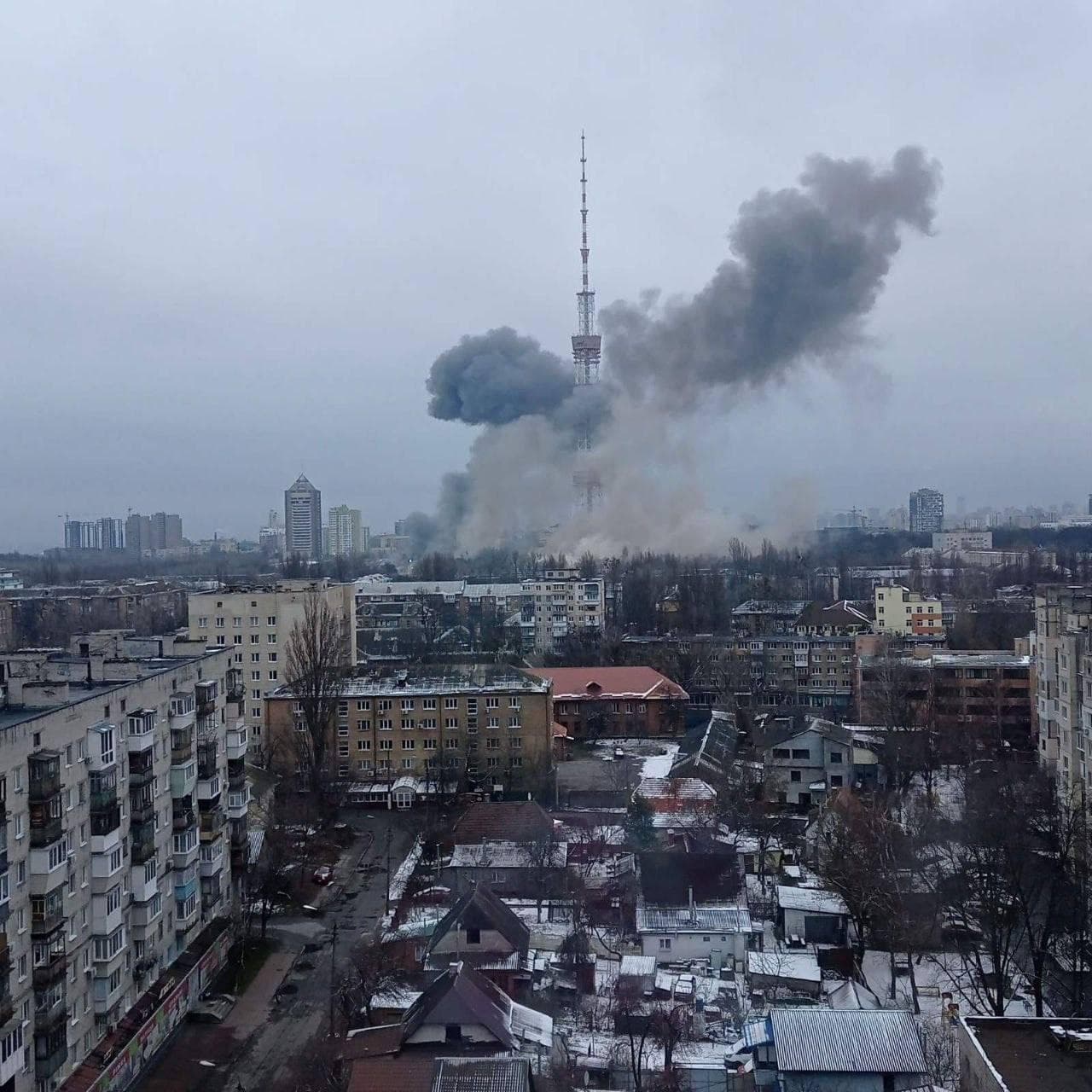 18:13 The Center for Strategic Communication warned of a possible provocation from Russia on the Ukraine-Belarus border.
"About an hour ago a total of 300 Belarussian tanks appeared near Belarussian-Ukrainian border. The column hasn't crossed the border yet, and is waiting on the Pinsk–Ivanava–Drahicyn route (est. 30 km from border)."
The Center warned that Russia could perform a sabotage action to justify to Belarussian attack.
18:09 General Staff: Russia has lost almost 200 tanks and about 850 armored combat vehicles
17:27 Verkhovna Rada: Russian forces have just fired at the Kyiv TV Tower
State Emergency Service of Ukraine: five civilian people were found dead in adjacent territory. Five people were injured. The rescue operation is still going.
16:17 The first captives' exchange between Ukraine and Russia happened in Sumy (Northeastern Ukraine), Suspilne media informs citing Sumy Region Military Administration. Ukraine took back five Territorial Defense troops in exchange for a Russian military police officer.
15:55 The Ukrainian Centre for Strategic Communication published the amount of help, provided to Ukraine by its Western partners in the past 24 hours.
Update: the information regarding foreign support of Ukraine was outdated. The relevant info will appear later.
15:38 Russia will pay $80 to the families of occupiers, killed in Ukraine. The information was confirmed by the Ukrainian Center for Countering Disinformation at the National Security and Defense Council of Ukraine. Russia will pay to the dead person's family around ₽11 thousand. It is equal to about $80 according to the current exchange rates.
"For comparison, a German Shepherd pup costs $250. Consider, whether it is worth to die for the country that evaluates three soldiers' lives less than s single dog's life," the Center wrote on Facebook.
15:30 National Guard of Ukraine: Russian forces cannot land in Odesa (Southern Ukraine) due to the storm on the sea, and snow has covered the saboteurs' marks on the ground.
"The nature is on our side," the National Guard wrote on Twitter.
15:26 Ukraine NOW: at the Polish border NPR correspondent showed hundreds of Ukrainians who are returning home to fight the Russian invasion.
15:09 Locals rebel against Russian occupiers in Kupyansk, they raised Ukrainian flag and are singing Ukraine's national anthem: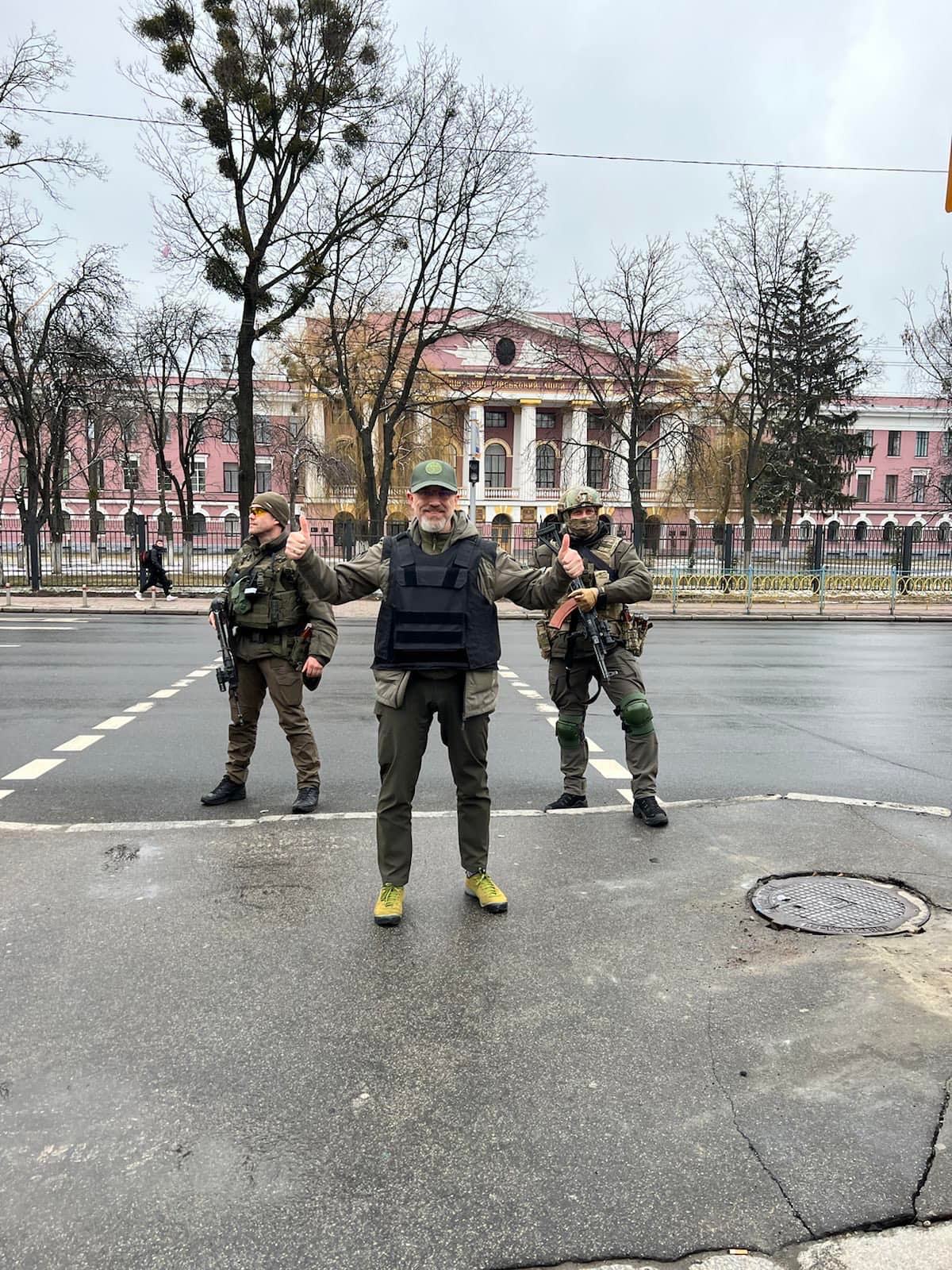 14:37 Russia is preparing a massive informational-psychological operation, Oleksii Reznikov, the Minister of Defense of Ukraine said. Allegedly, the occupiers plan to halt networks and then spread a fake about Ukraine's "capitulation". They would try to spread fake documents and edited videos. Reznikov added:
"They won't have it! There will be no surrender! Only victory! Warn everyone you can. Many of those who expected to take Kyiv in 2-3 days are already in hell."
14:14 The President of Ukraine Volodymyr Zelenskyy and the Chairman of Ukrainian Parliament Ruslan Stefanchuk held speeches at the European Parliament.
Zelenskyy: Ukraine has chosen Europe, and now it is waiting for Europe to choose Ukraine.
Main messages from the speech of the President of Ukraine in front of the European Parliament, provided by Ukraine NOW:
Nobody will enter our freedom. Each square will be an area of freedom. Nobody will break us.
We want our children to live. It seems to me to be fair, 16 children died yesterday. Once again, Putin will say that this is an operation. Where do our children work, in which tanks do they ride?!
We have very motivated people. We are fighting for our rights, freedom, for life, and now for survival. We are fighting to be equal members of Europe.
The EU will be stronger with us. Without you Ukraine will be lonely. We have proved our strength. Prove that you are with us, prove that you are Europeans, then life will overcome death and light will defeat darkness.
10:40 Prime Minister of Finland Sanna Marin said on Monday that Helsinki would send arms and military ammunition to Ukraine, Western media said. In turn, Finnish Defense Minister Antti Kaikkonen said the deliveries will include 1,500 anti-tank weapons, some 2,500 assault rifles, some 150,000 rounds of ammunition and 70,000 field rations.
10:10 At least two people died after an airstrike in the center of Kharkiv and to the building of the regional state administration.
09:30 The General Staff of the Armed Forces of Ukraine spread information on the total estimated losses of the enemy from 24.02 to 01.03 as of 06:00 were: :
In personnel - 5710
Prisoners - 200.
Destroyed and damaged:
- aircraft – 29 од,
- helicopters – 29 од,
- tanks‒ 198,
- APV ‒ 846,
- artillery systems– 77,
- Anti-aircraft warfare systems - 7,
- MLRS - 24,
- fuel tanks - 60,
- UAV operational and tactical level - 3,
- Boats– 2,
- Vehicles - 305.
Data are being updated. The calculation is complicated by the high intensity of hostilities.
08:40 Russian occupation forces shelled by MLRS the center of Kharkiv, including Freedom Square and the state administration building.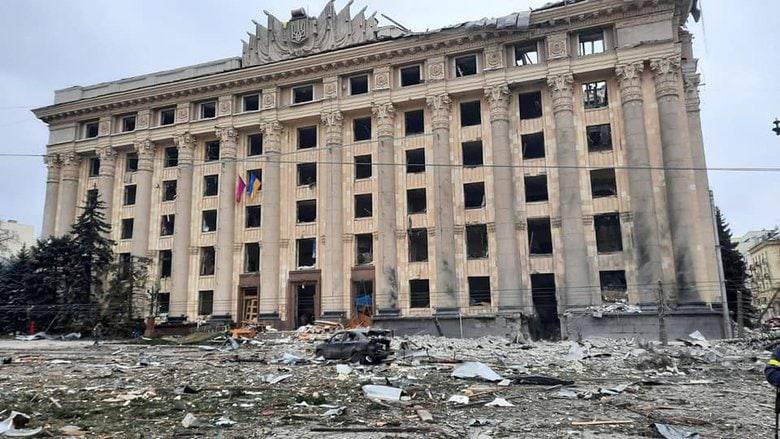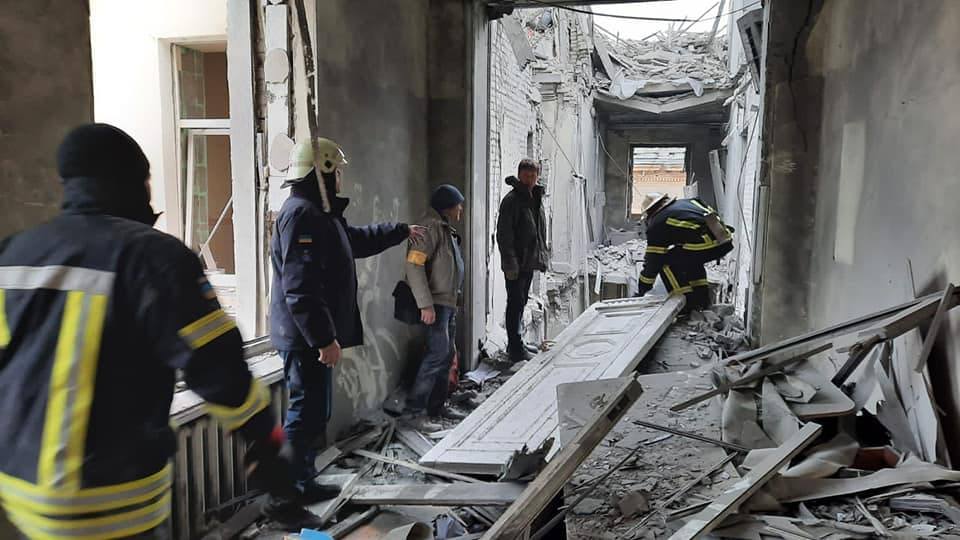 08:01 Since the beginning of an uncovered invasion, Russia launched 113 cursed missiles of Iskander and Kalibr types on peaceful cities, towns and villages of Ukraine.
This bloody crime of Putin's regime is a blatant violation of the international humanitarian law violation that needs International Criminal Court investigation.
07:03 Ukrainian Air Forces will get 70 aircraft from the partners!
"Our partners give us the MiG-29 and Su-25 aircrafts ! If necessary, they will be able to be based on Polish airfields from which Ukrainian pilots will perform combat missions" - Armed Forces of Ukraine said on it Facebook.
Bulgaria (MiG-29) - 16
Bulgaria (Su-25) - 14
Poland (Mig-29) - 28
Slovakia (Mig-29) - 12
06:26 During the air raid on Vasylkiv and Brovary, Ukrainian Armed Forces fighters intercepted and shot down two Russian planes, and three Russian planes were shot down by S-300 complexes. In total, 5 occupier fighters SU-30 and SU-35 were shot down on February 28.
04:26 Reuters: Switzerland decided to adopt all the sanctions that the European Union has imposed on Russian people and companies and freeze their assets to punish the invasion of Ukraine. This marks an unprecedented sharp deviation from the country's traditional neutrality.
"We are in an extraordinary situation where extraordinary measures could be decided," President and Foreign Minister Ignazio Cassis told a news conference in Bern on Monday, February 28, flanked by the finance, defense, and justice ministers.
Switzerland also adopted financial sanctions against Russian President Vladimir Putin, Prime Minister Mikhail Mishustin, and Foreign Minister Sergei Lavrov, effective immediately, and closed its airspace to most Russian aircraft. In addition to that Switzerland banned five oligarchs close to Putin from entering the country, without naming them.
03:23 Verkhovna Rada: the International Criminal Court prosecutor, Karim A.A. Khan QC, has personally launched an investigation of the Russian aggression against Ukraine and other war crimes.
"Ukraine is not a State Party to the Rome Statute of the International Criminal Court, so cannot itself refer the situation to my Office. But it has twice exercised its prerogatives to legally accept the Court's jurisdiction," the prosecutor says.
Background:
Read more: Day Five of Russian Invasion: the 24 "Crucial" Hours to Ukraine
---
---