Timeframe of new weapon deliveries from Germany is by July this year, German newsroom RedaktionsNetzwerk Deutschland (RND) reports and specifies the items supplied this time. These are Marder infantry fighting vehicles and very crucial ammunition for Gepard AA systems.
As of today, Rheinmetall is preparing a new batch of Marder IFVs consisting of 20 vehicles, as the German arms company announced yesterday, on June 6. RND notes that these combat vehicles should arrive by the end of July.
Read more: Germany Reconsiders Aircraft for Ukraine: Eurofighter or Tornado Still Not Ruled Out
From Defense Express, worth noting that these 20 vehicles are also mentioned in the list of military equipment to be sent to Ukraine on the Federal Government's web portal. They will add to the 40 already delivered Marders, of which 20 come from Bundeswehr's stocks, and the other 20 from the manufacturer.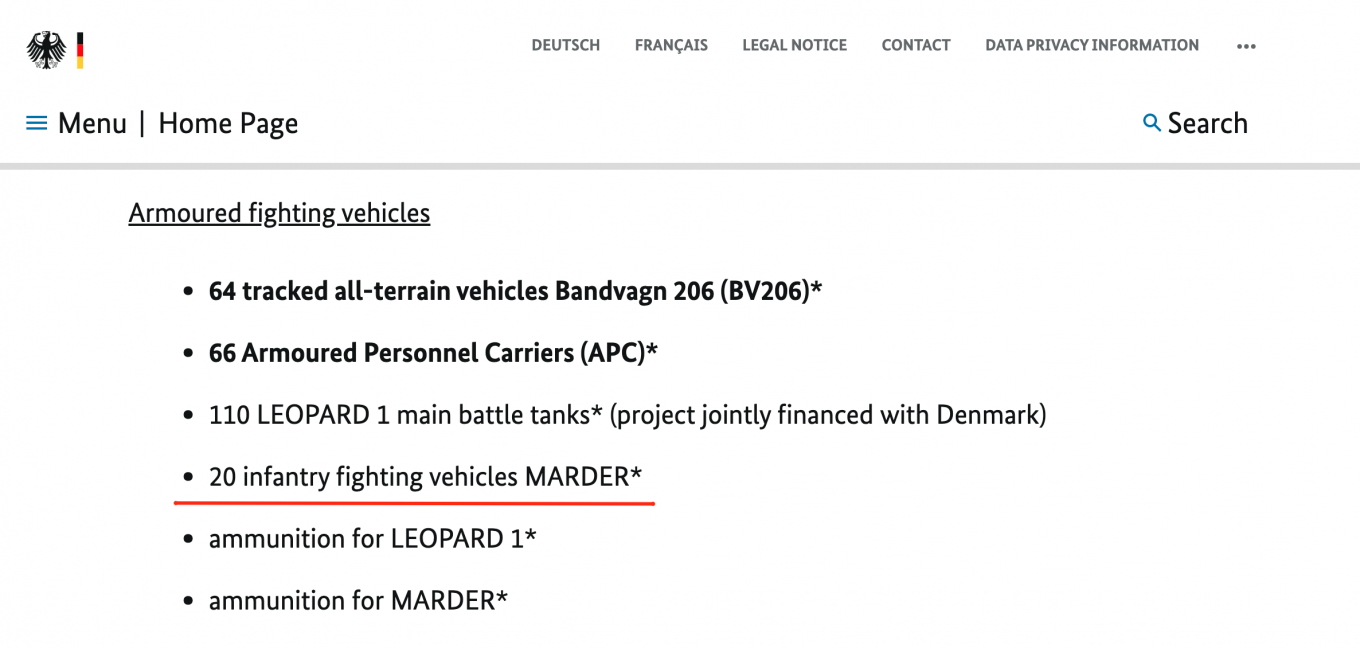 Additionally, RND reports there are 60 more vehicles in the storage that Rheinmetall offered to refurbish and give to Ukraine as well. As a reminder, the first vehicles were listed as delivered this May. Defense Express covered the capabilities of this IFV in detail and even compared it to the American M2 Bradley.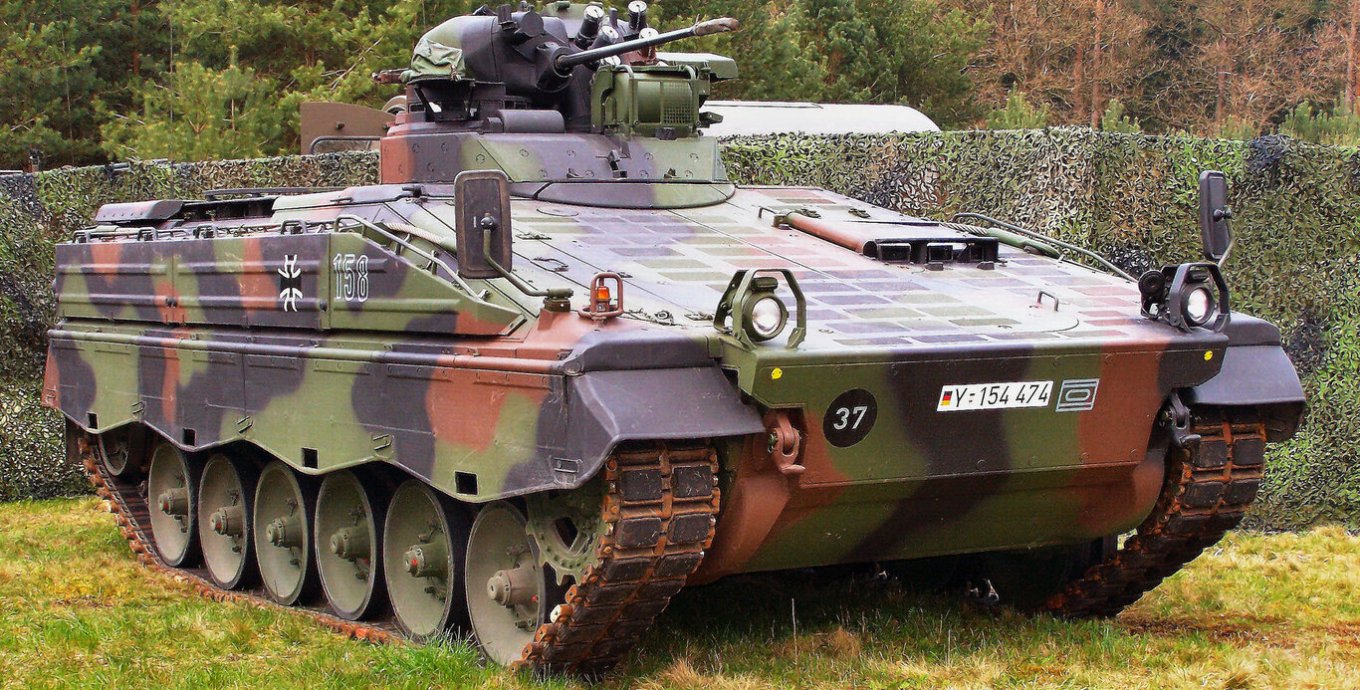 Not less important is that along with Marders, Ukraine will finally get the first batch of 35mm ammunition for Gepard self-propelled anti-aircraft rapid-fire guns, previously supplied by Germany as well. This package of 10,000 rounds is the first one since Berlin decided to re-establish domestic manufacture of this type of ammunition.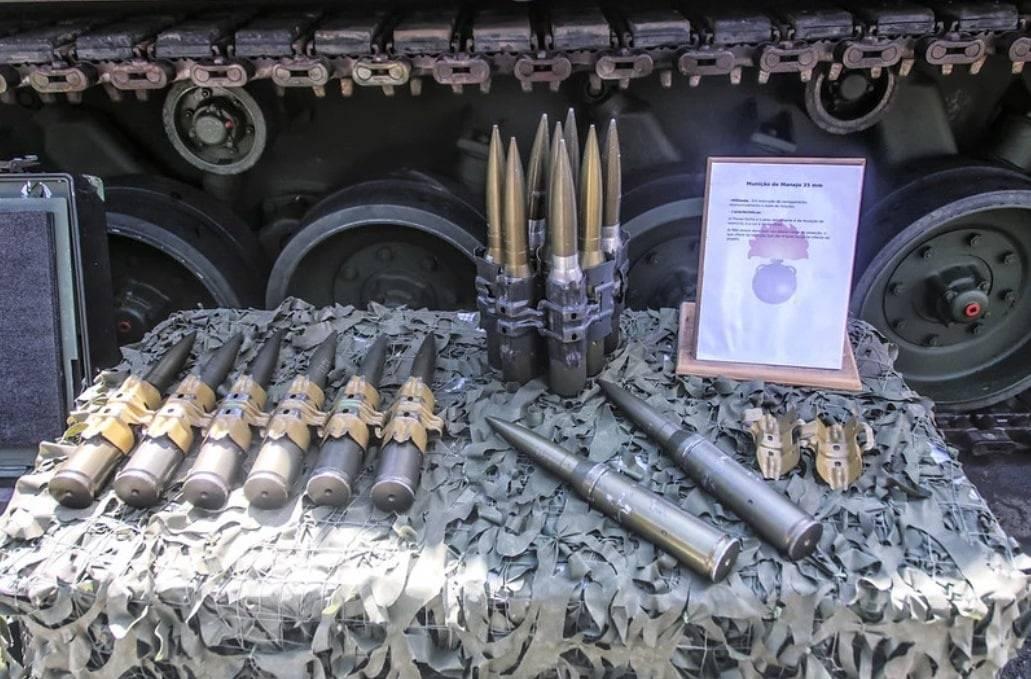 As a reminder, despite Gepard guns showing great effectiveness in Ukraine, especially against low-flying Shahed kamikaze drones, there was an issue with ammunition. Germany halted its production and used Swiss rounds for a while but the latter refused to send ammo to a war zone.
The transfer of the first boxes with 35mm ammunition was announced by Rheinmetall CEO Armin Papperger back in January but there was no exact data on how many are coming in the first batch. Ultimately, Rheinmetall is to deliver 300,000 rounds to the Armed Forces of Ukraine by mid-2024.
Read more: Ammo Shortage Looms Over russian Forces: Kremlin Forbids Small Arms Ammunition Export
---
---