Ukrainian defense enterprises are working on a new type of towed artillery system, said Serhii Baranov, Head of the Main Directorate of Missile Forces and Artillery, and Unmanned Systems at the General Staff of the Armed Forces of Ukraine, during an interview to KYIV NOT KIEV.
Provided that Ukraine's military doctrine provides for a full transition from 152mm to 155mm artillery, most probably the new weapon will be a 155mm howitzer. At the same time, Ukrainian companies will work on expanding the capacity of production of 2S22 Bohdana self-propelled guns and domestically manufactured mortars, Baranov stated.
Read more: Specifications of Upgraded 2S22 Bohdana Howitzer on 8x8 Tatra Chassis, Ukraine's Own 155mm Artillery
Production and refurbishment of ammunition is one of the priorities. According to the official, Ukraine currently can satisfy 20% of frontline needs in artillery ammunition on its own, for some types of shells, up to 50% is covered, and the figures keep rising.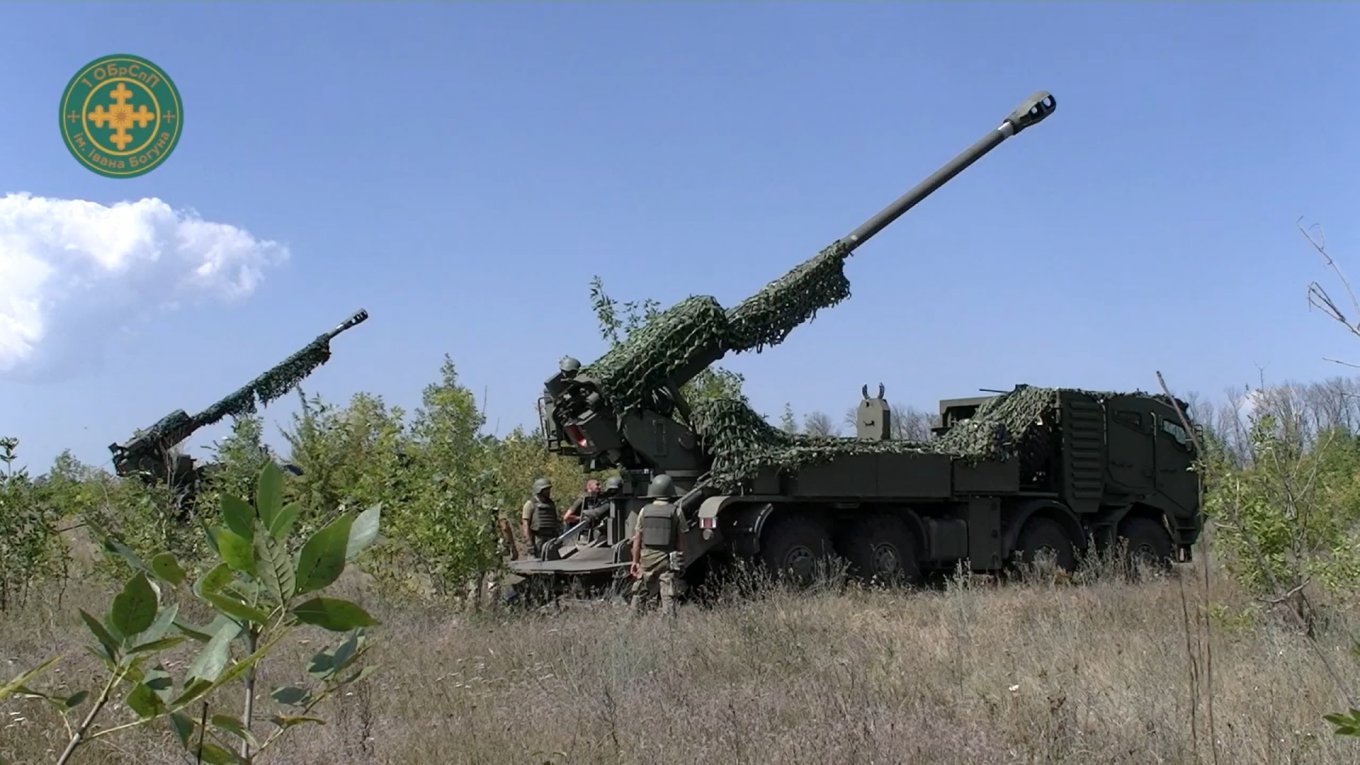 No less important is that Ukrainian personnel have grown used to handling Western artillery systems, Baranov noted. Both specialized repair teams and artillerymen out in the field can provide basic repairs. When there are not enough spare parts supplied from partner countries, Ukrainian factories produce substitutes. It results in a shorter time until the damaged equipment returns into battle.
Read more: One of Europe's Biggest Ammunition Makers Needs 40 Years or External Investment to Keep Up With Demand
---
---