As a result of the negotiation the Statement of Intent between the Prime Minister of Sweden and the President of Ukraine on enhanced cooperation on the cv90 platform was published on Ukrainian President's official website
According to the statement, "Acknowledging that CV90 is a highly effective and modern combat vehicle, Sweden and Ukraine share the conviction that further cooperation on the CV90 platform will be mutually beneficial".
Read more: ​Swedish Archers' and CV 90 Will Arrive in Ukraine Soon: Delivery Date Revealed
"This Statement of Intent therefore symbolizes Sweden's and Ukraine's will to strengthen cooperation in production, operation, training, and servicing of the CV90 platform," the statement reads.
The statement is rather symbolic as well as it is a sign of huge prospects or Ukrainian and Swedish defense Industry to develop cooperation in particularily in production of CV-90 infantry fighting vehicles in Ukraine.
It is interesting that befor the meeting with the Prime Minister of Sweden the President of Ukraine publish a post on his Facebook concerning CV-90 IFVs as well as the intention of Ukraine to produce the vehicles in the country.
"Starting talks with Swedish Prime Minister Ulf Kristersson. We have a broad agenda, but defense cooperation is one of the top priorities. Including powerful Swedish CV-90s. Our warriors are already putting them to good use on the battlefield. We also intend to produce them in Ukraine," Ukraine's president posted on Facebook.
Earlier the President of Ukraine Volodymyr Zelenskyi anonced that an office of the world-class defense giant BAE Systems will be opened in Ukraine, and later the company will deploy capacities for the repair and production of military equipment and weapons.
We remind that British multinational arms, security, and aerospace company BAE Systems producing many things those are available to enforce Ukraine's defense Forces - from Challenger 2 tank, CV90 and Bradley IFVs, M777 and Archer artillery instolations and more.
The Combat Vehicle 90 or CV90 (Swedish: stridsfordon 90, strf 90) is a family of Swedish tracked armored combat vehicles prodused by BAE Systems AB, subsidiary holding company for the Swedish assets of BAE Systems Land & Armaments, whose ultimate parent is the British defense contractor BAE Systems.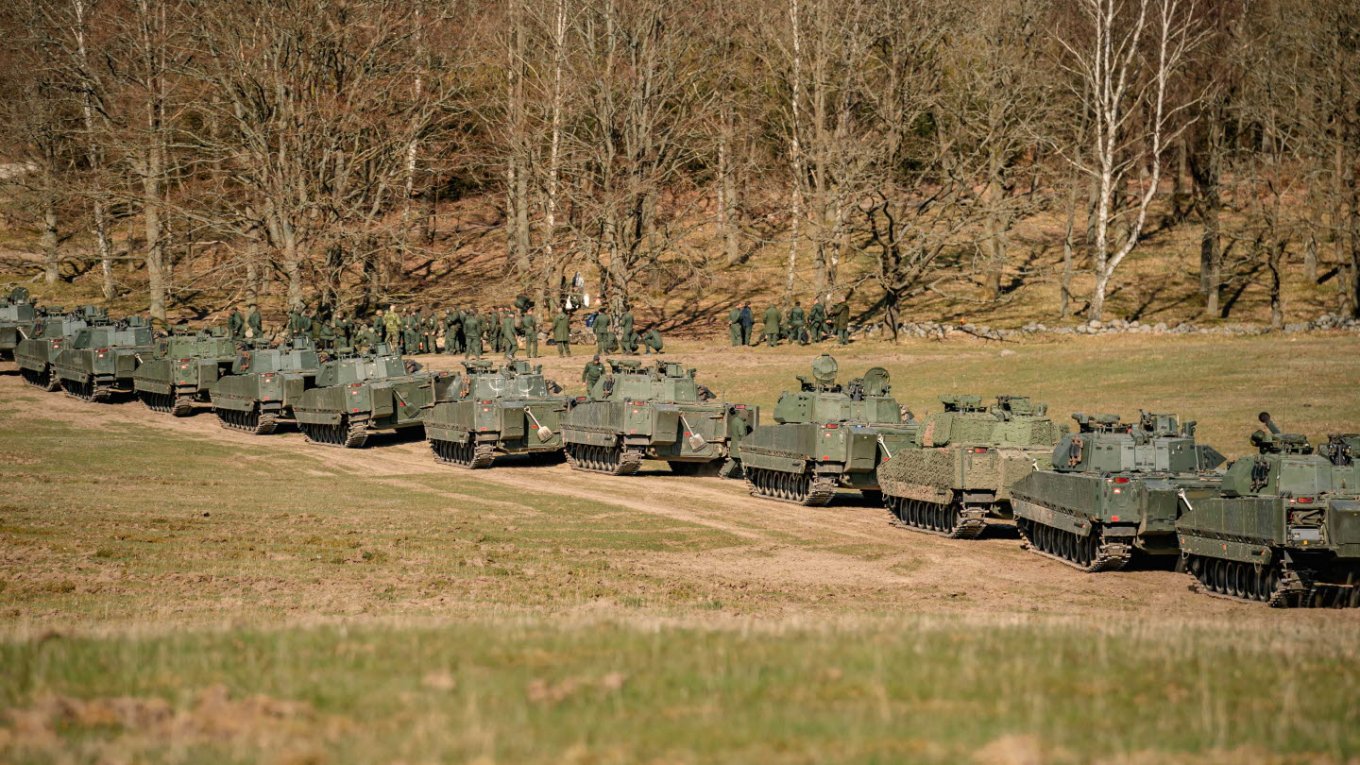 BAE Systems is one of the most powerful defense conglomerates in general and the 7th largest defense company in the world by revenue with a figure of 26.3 billion dollars for 2022. The company has divisions in 40 countries and has a staff of 93 thousand people.
Read more: Swedish CV 90 Infantry Fighting Vehicles already in Ukraine
---
---