Ukrainian Defense Minister Oleksii Reznikov has met with his colleagues from Sweden, Minister of Defense Pål Jonson and Minister for Civil Defence Carl-Oskar Bohlin. During the post-meeting briefing, Reznikov revealed the time left for the Swedish most anticipated weapons to come: the Archer self-propelled howitzers and CV90 infantry fighting vehicles.
We should consider each weapon separately. The Archers should come in summer 2023, the Ukrainian minister says, which is already a delay since earlier estimates were about "a few months" starting mid-March. However, the deployment of these artillery systems has faced challenges.
Read more: Ukraine Will get More Air Defense Systems from Partners - "Ramstein 12" Meeting Results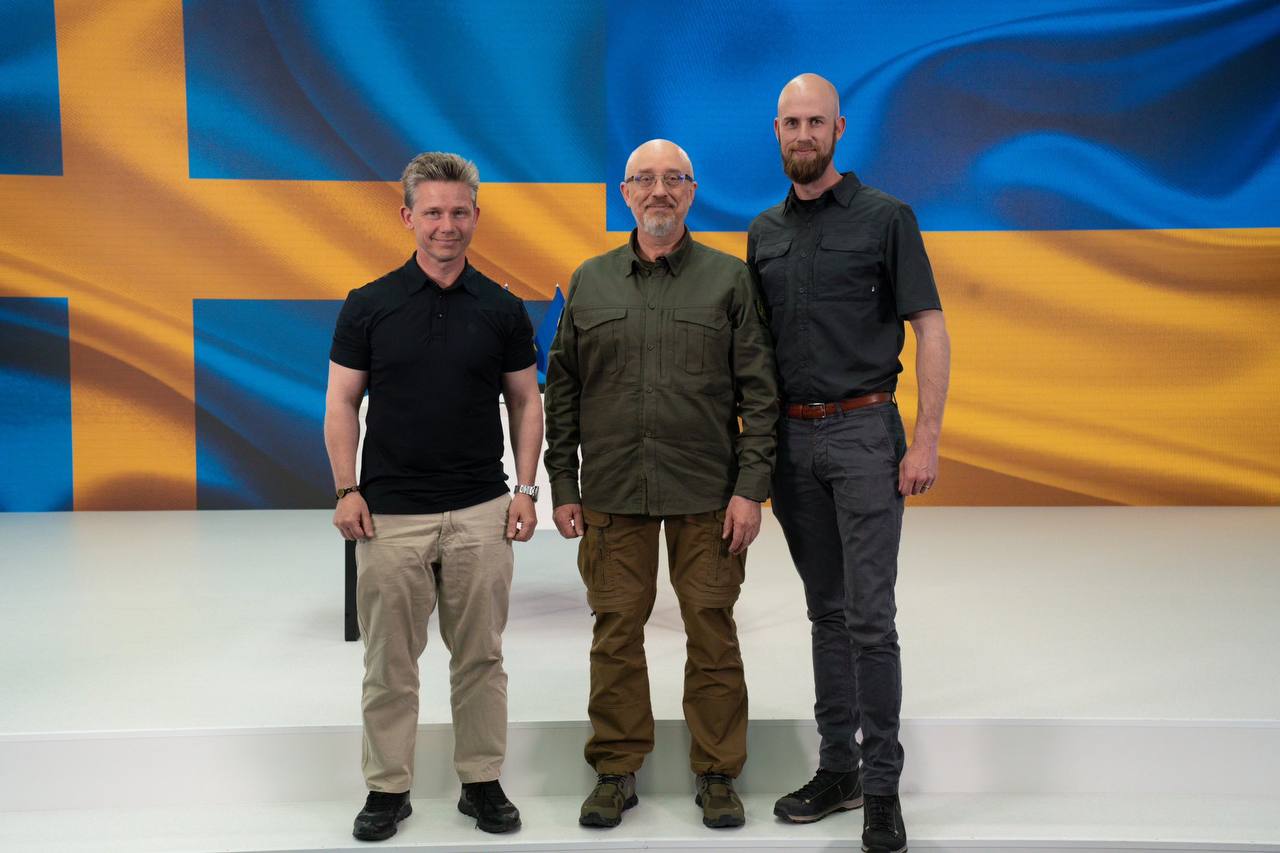 Overall, the talks on Archers began almost a whole year ago. Finally, the decision was made in January 2023 but the Swedish military had to take their time to prepare the artillery pieces for the transfer and assess the time needed to educate Ukrainian crews how to operate them.
Compared to the other new types of artillery systems previously given to Ukraine, the artillerymen are taking longer to master Archers. What makes this howitzer so complex, we covered in detail along with its capabilities in an earlier article.
Training is needed for the CV 90 IFVs too, and Minister Reznikov noted that Ukrainians are already on the finishing line. The crews are taking part in multiple various training courses at once. Defense Express assumes they will come to Ukraine within the next month already. As we previously covered, there are six versions of the Combat Vehicle 90 in the Swedish Army for different purposes. Which ones Ukraine will get, was never specified but there will be 50 in total.
Read more: ​Giving Dozens of Self-propelled Artillery to Ukraine, the UK Closes This Gap with One of the Coolest Artillery Systems
---
---