The United Kingdom reaffirms its unwavering support for Ukraine's security by delivering over 300,000 artillery shells and committing to supply tens of thousands more this year. Defense Secretary Grant Shapps announced this commitment during the 15th Ukraine Defense Contact Group (UDCG) meeting held in Germany, joined by Chief of the Defense Staff, Admiral Sir Tony Radakin.
The milestone of 300,000 artillery shells underscores the UK's dedication to Ukraine amid the ongoing war. This assistance reflects a broader international effort involving nearly 50 nations.
Read more: It Became Known the Size of New Package of Military Support for Ukraine from Germany
"Today we've demonstrated the UK's unwavering commitment to Ukraine and set out more military support, including pledging tens of thousands more artillery shells to enable Ukraine to defend itself against russia's unprovoked invasion and to retake illegally occupied territories," Defense Secretary Grant Shapps said.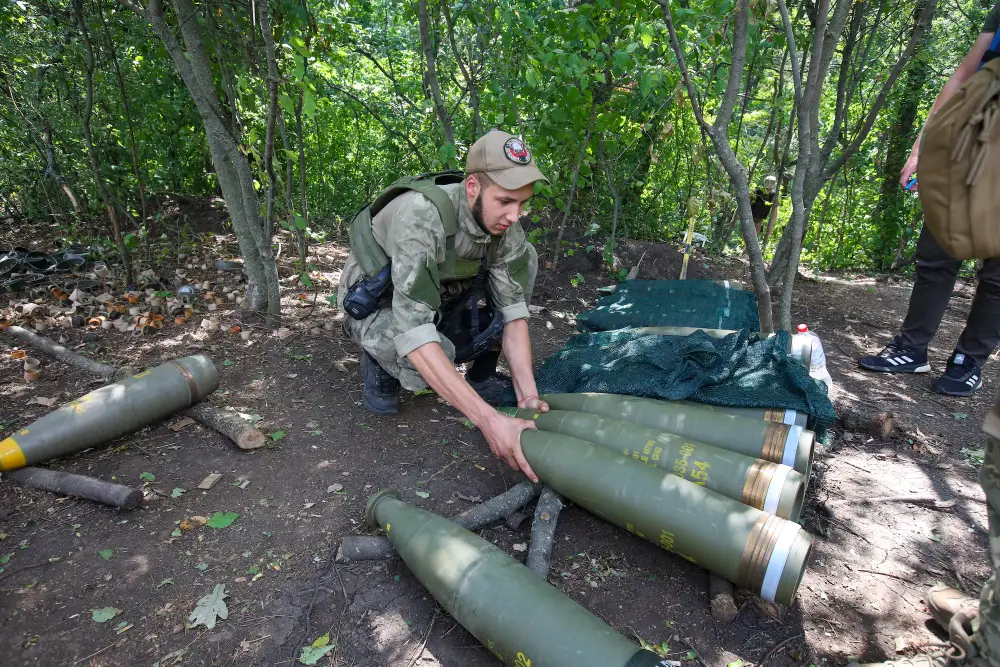 The support extends to crucial areas such as air defence and sustaining military capabilities, especially as winter approaches. Admiral Sir Tony Radakin emphasized that this collective international support sends a powerful message of solidarity to Ukraine and its struggle for sovereignty.
"The United Kingdom will continue to work with our allies and partners to help build Ukraine's long-term resilience so it can fulfil its potential as a secure and prosperous sovereign nation," Admiral Sir Tony Radakin, Chief of the Defense Staff, said.
Read more: ​Republic of Korea Hands Over the K600 Rhino Combat Engineering Vehicles to Ukraine
---
---