The Excalibur Army company from the Czech Republic is currently fulfilling orders for the repair and modernization of T-72 tanks for the Armed Forces of Ukraine. Most likely, it's a joint program with the USA and the Netherlands who finance the modernization of the vehicles.
Similarly to the works that have been carried out en masse in Ukraine since 2014, Czech specialists receive vehicles that have been stored in the open air for decades, not fully equipped and sometimes only the body of the tank remains. How the enterprise works, which also employed refugees from Ukraine, was shown by "Current Time".
Read more: What Countries in the Middle East Have NASAMS, and How Many Complexes From There Can Get to Ukraine
The description of the modernization itself is rather abstract, but it already allows you to assess the scale of the changes: "New devices for working at night, thermal imagers, automation that makes it easier to control the tank." Excalibur Army commercial director Richard Kubena only noted that the target detection, recognition and capture range has increased 10 times. In addition, the machines will receive dynamic protection.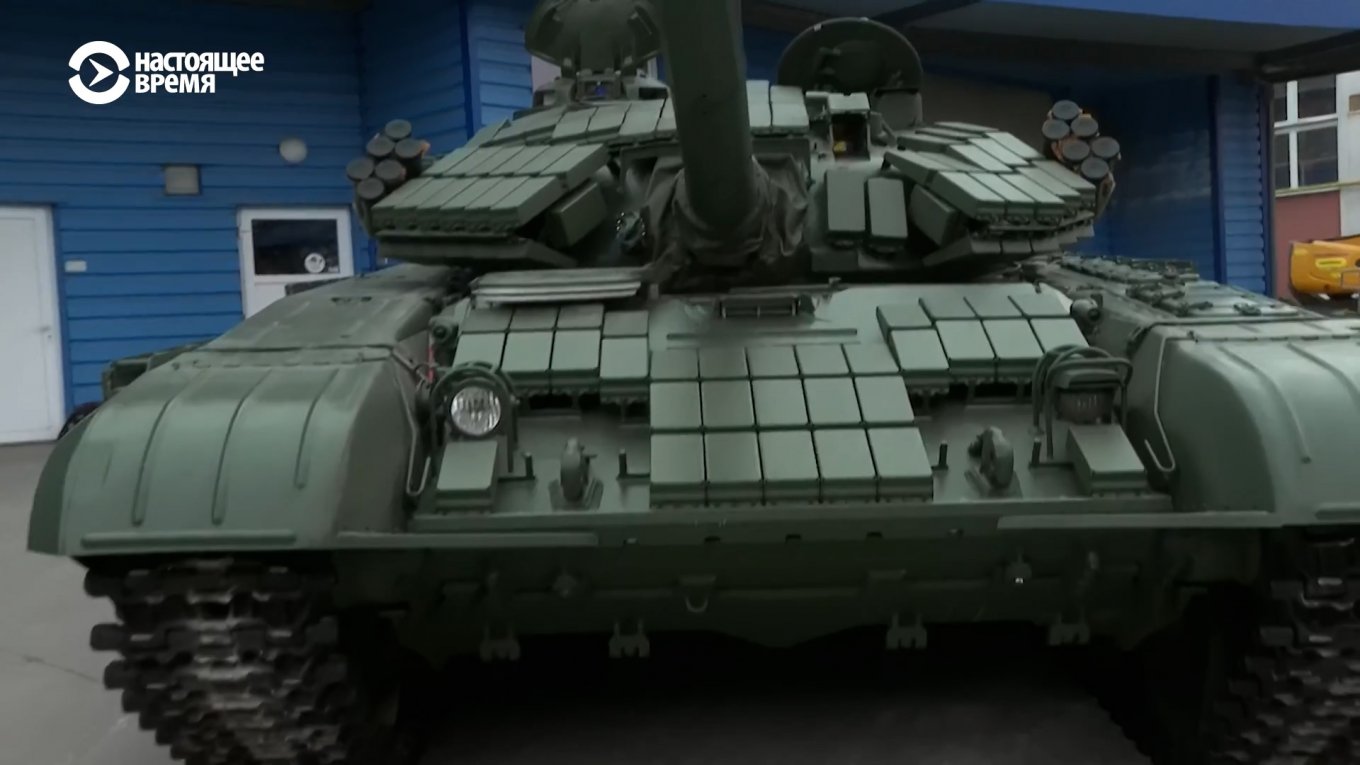 It is possible to see some additional details from the available footage. In particular, the arrangement scheme of dynamic protection elements differs from the traditional placement scheme on T-72B and T-72АВ. The lack of the Luna IR searchlight also directly indicates a change in sighting and inspection devices. Most likely, the sight was replaced by analogy with the 2017 model T-64 tank, that is, without changing the body of the sight itself.
The tank's communication system was also modernized by installing digital radio stations. Commenting on the phrase about the integration of "automatic control of the tank", Defense Express adds that it is a quite general statement and can cover both the integration of solutions for the driver and fire control system improvements.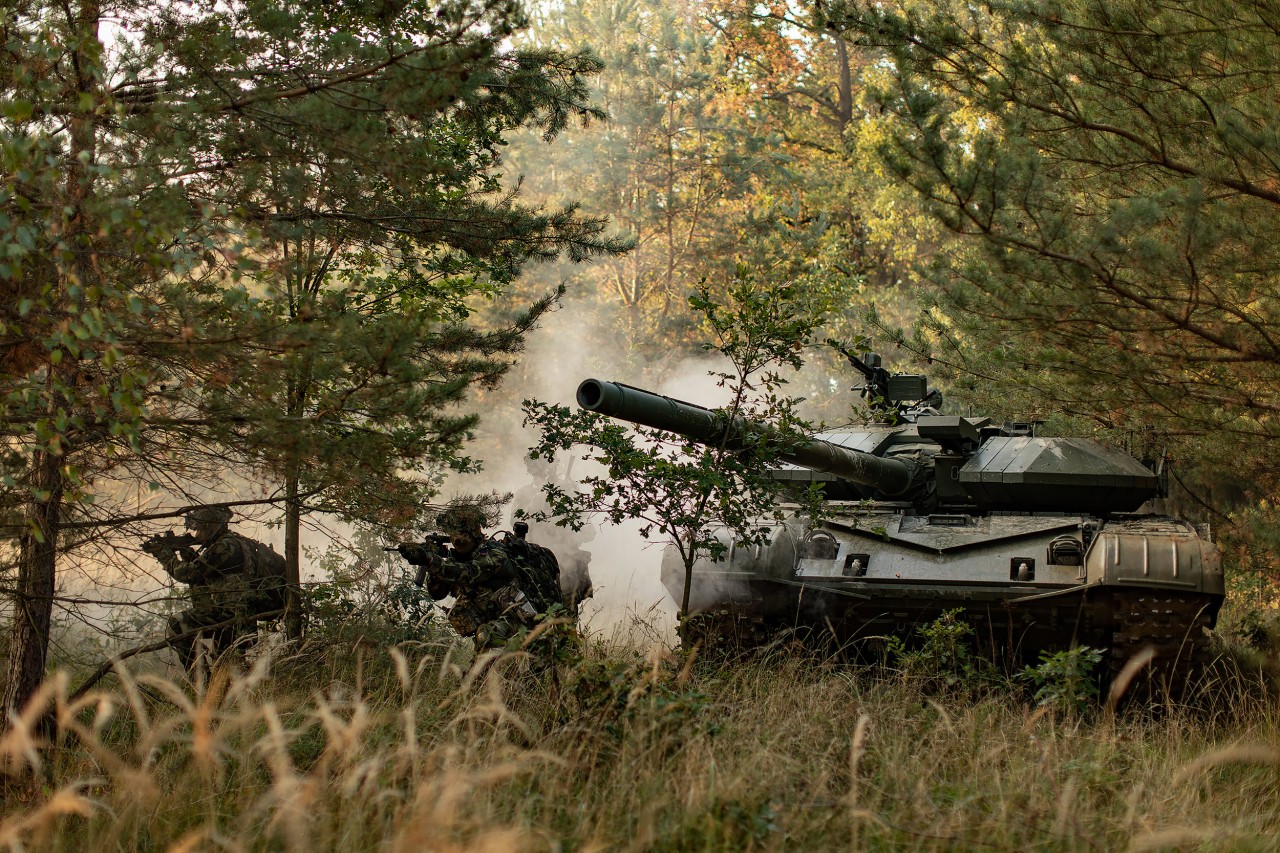 A logical question to ask: why this particular version of modernization was chosen, since there is an option for a much deeper modernization called Scarab at Excalibur Army enterprise.
But the peculiarity is that the deeper the modernization of the vehicles, the more time is needed for the work. Restoration and modernization of vehicles to the level demonstrated by the company is a technological cycle that takes from several weeks to months. If a decision were made to modernize more deeply, it would take months instead of weeks to complete the cycle.
That is, such a modernization of the T-72 in general repeats what Ukraine carried out with the T-64BV tanks: there were options for deeper modernization, but no time to complete them.
Read more: Ukraine's Defense Forces Conduct Military Exercises to Be Ready to Protect Statte Border with Belarus (Video)
---
---