Video clearly shows what is left of the base of the State Enterprise "Antonov", and most importantly - the true condition of the An-225 "Mriya" (NATO: "Cossack") and An-22 "Antei" (NATO: "Cock") aircrafts.
Note that the Antonov An-225 "Mriya"( meaning "Dream") is one of the largest and heaviest strategic long-range transport aircraft ever constructed.
Read more: Russia Continues to Use Prohibited Phosphorous and Cluster Munition in Ukraine
Fierce battles, with massive artillery fire, left heavy scars - damaged hangars, equipment, buildings. We must warn that accurate information about the real condition of the aircraft can be assessed only by experts after a detailed inspection.
Apparently, fears about the scale of the destruction of the An-225 "Mriya", the largest aircraft and the pride of Ukraine, have been confirmed. Destroyed bow with the cabin, most likely, damaged the centerplane.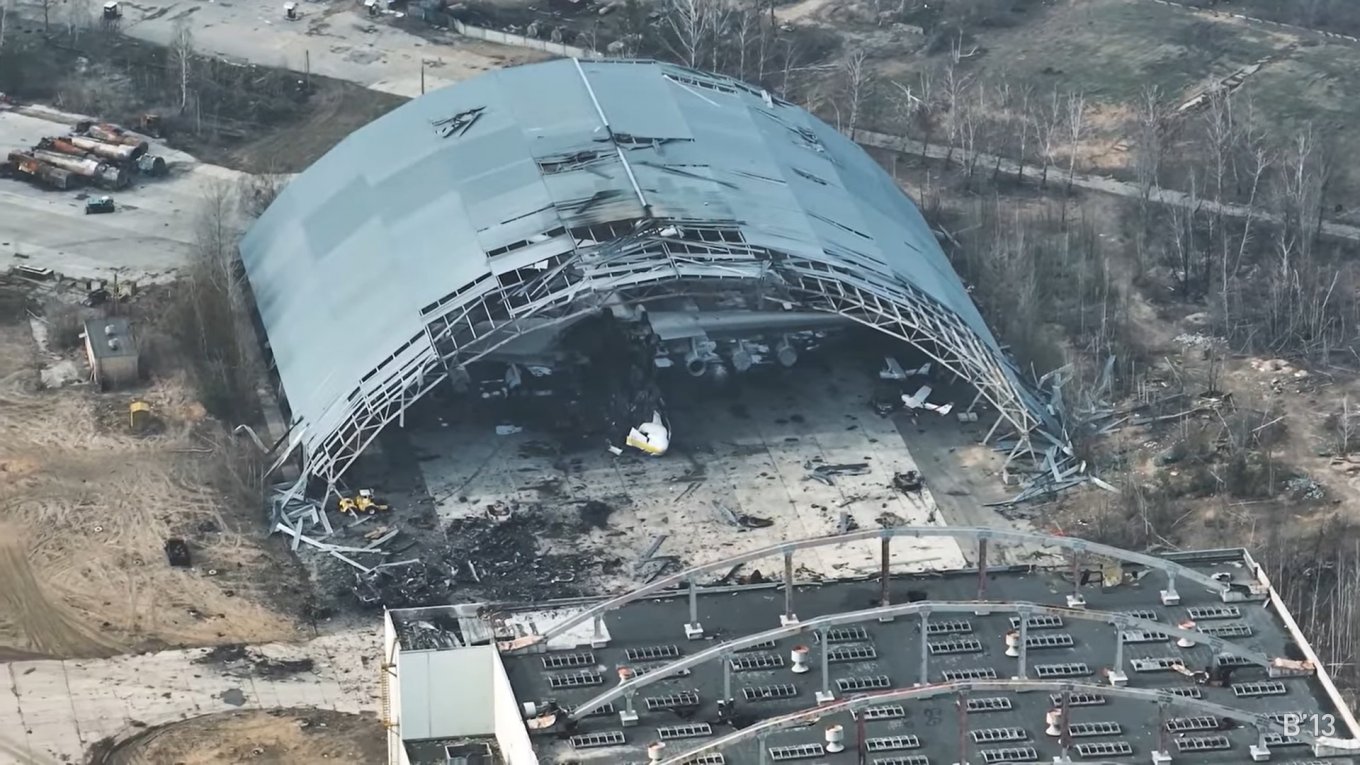 The condition of another unique - An-22 "Antei" heavy-lift turbo-prop transport aircraft due to the video is much better. The only concern is the plane, which is close to the nose of the "Antei", there may have been a collision.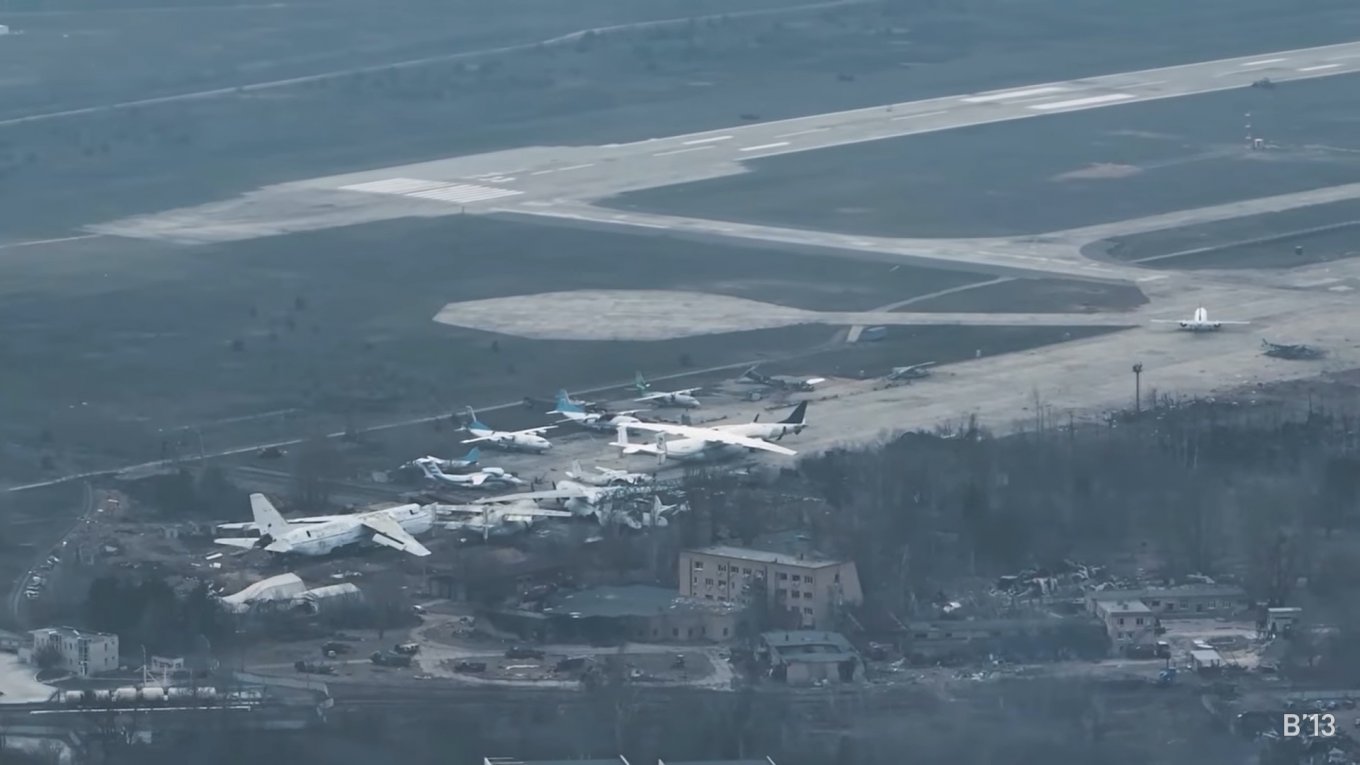 As for the aircraft behind the An-22, they were like that before the fighting at the airfield.
The video also shows the condition of one of the hangars of the Antonov State Enterprise, where the walls were breached. It is unknown whether the planes were there.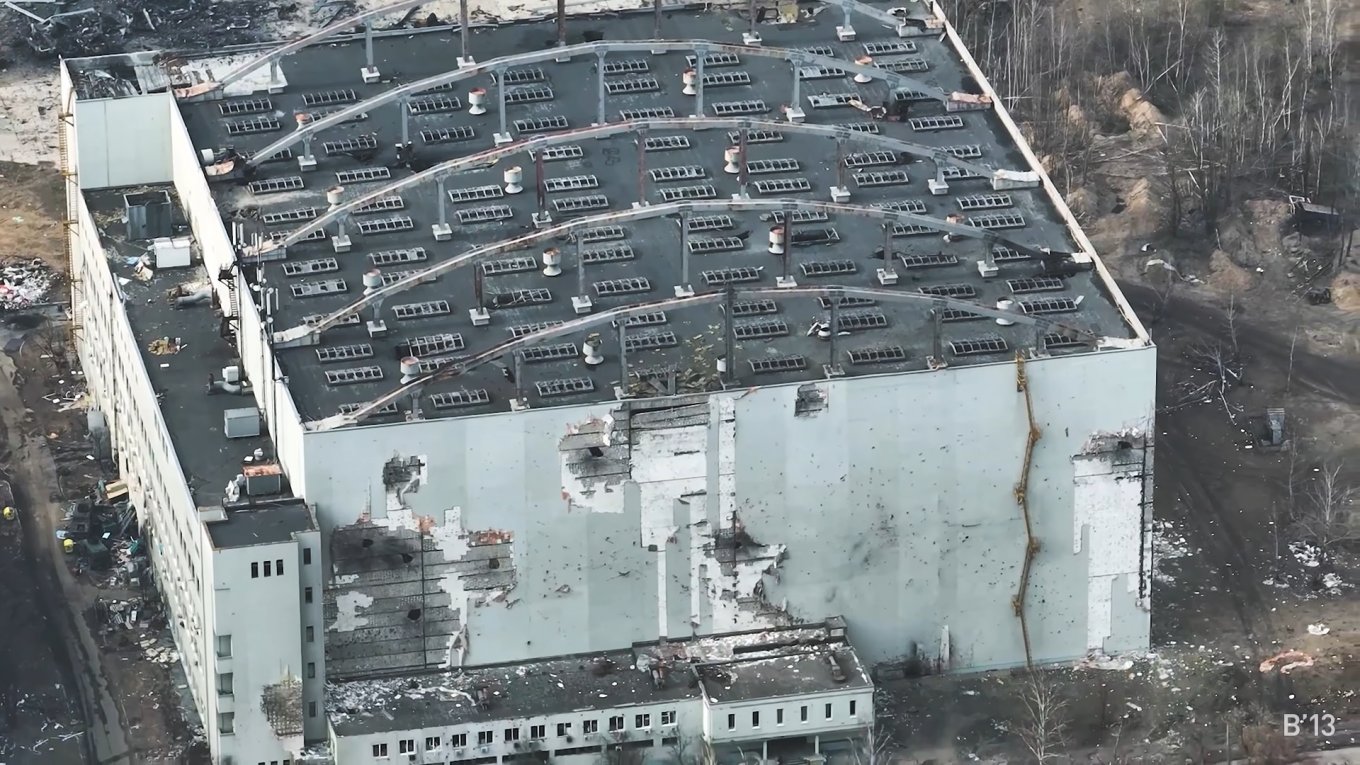 The video also clearly shows other traces of fighting: burned military equipment, damaged buildings, including houses, and so on.
Read more: Britain, Allies Agreed to Send More Lethal Military Aid to Ukraine
---
---