That is according to Canadian Defense Minister Anita Anand, Interfax-Ukraine reports.
"Canada will donate approximately 8,000 rounds of 155mm ammunition, as well as 12 air defence missiles sourced from Canadian Armed Forces' (CAF) inventory, to sustain the air defence systems currently deployed in Ukraine. Canada will also donate more than 1,800 rounds of 105 mm tank training ammunition. This ammunition will support the donation of Leopard 1 tanks announced by Denmark, Germany, and the Netherlands," Anand said at a virtual meeting of Ukraine Defense Contact Group hosted by U.S. Secretary of Defense Lloyd J. Austin.
Read more: Canada Sends Four More Leopard 2 Tanks, Armored Recovery Vehicle, 155 mm Ammunition to Ukraine
Anand also said the Armed Forces have started the shipments of additional Leopard 2 main battle tanks pledged by Canada at the end of February. Canada has committed eight Leopard 2 main battle tanks to Ukraine in total, four of which have already been delivered to Poland with a team of CAF personnel training Ukrainian soldiers on their use.
It is reported that all eight Leopard 2 main battle tanks, as well as the previously announced armored recovery vehicle, support equipment and ammunition donated by Canada, will be in Ukraine in the coming weeks. Since February 2022, Canada has provided more than $1 billion in military assistance to Ukraine.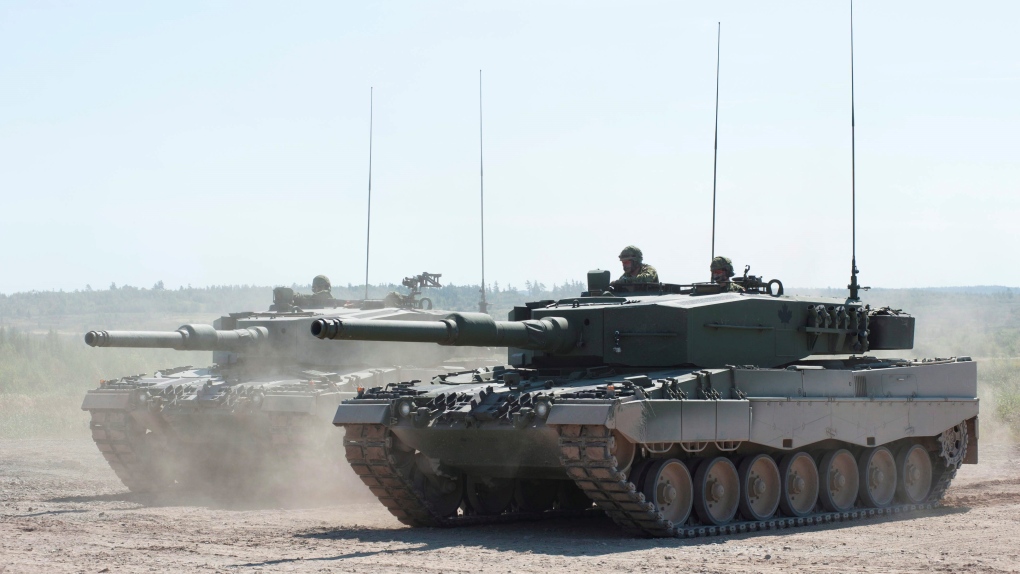 "Canada stands firm with Ukraine in the fight against Russia's illegal and unjustifiable war. We are strengthening our collaboration with our Allies and partners and are continuing to respond to Ukraine's military needs with comprehensive military aid. We will continue to do whatever it takes to safeguard freedom, democracy, and the rules-based international order," the minister said.
As Defense Express reported, First Leopard 2 Tank Sent by Canada to Ukraine Arrived in Poland early February.
Read more: NASAMS Air Defense System From Canada: How Long Should Ukraine Wait For It
---
---