That is according to a statement of Defense ministry of North Macedonia on Friday, The Guardian reports citing Reuters.
In a statement, the ministry said Ukraine will receive tanks belonging to the western Balkan country's tank battalion which is in the process of being upgraded.
Read more: ​russians Deliberately Shelled Prison Where They Tortured And Shot Ukrainian POWs
"Taking into account this situation and the requirements of the Ukrainian defense ministry, the government has decided that a certain quantity of these [tank] capacities will be donated to Ukraine, in line with its needs," the statement said.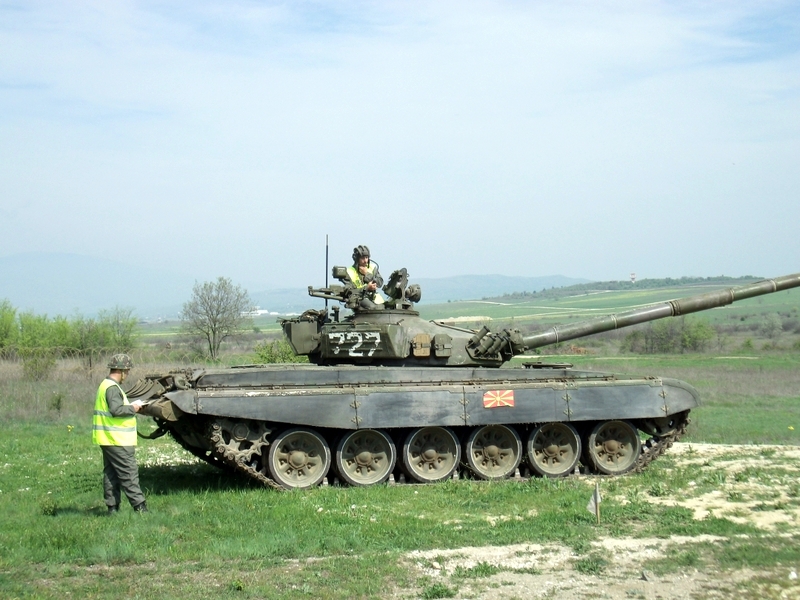 The ministry did not specify the number of tanks, but it said they belonged to the so called third generation of main battle tanks from the 1970s and 1980s that have composite armour and computer-stabilised firing control systems.
In its turne Interfax-Ukraine reports citing rts.rs that the Ministry of Defense of North Macedonia has confirmed that the government of North Macedonia presented Ukraine with T-72 tanks, following respective reports in social media with the footage of a column of military equipment.
"On Thursday, a convoy of Macedonian tanks headed for Ukraine, the Defense Ministry confirmed, saying they were "third generation" tanks from a battalion that would soon be disbanded. The footage shows several tankers with tarpaulin-covered vehicles, however, the Ministry of Defense did not specify how many tanks are heading to Ukraine," rts.rs said on Friday.
It specified that the Macedonian army has 31 tanks of this type in service. The tanks were provided to Skopje authorities by Russia in 2000.
"In fact, the Macedonian Ministry of Defense explained the decision to transfer the tanks to Ukraine free of charge by the assessment that these vehicles will become uncompetitive in a few years, and also by the fact that they will soon be replaced by modern ones," the publication states.
North Macedonia, an ex-Yugoslav republic, is a NATO member and candidate to join the European Union. It has, like other western countries, already donated military equipment to Ukraine since the Russian invasion in February, Reuters reports.
Read more: Ukraine to Receive 16 Biber Bridge-Layer Tanks from Germany, 6 of Th​em by the End of This Year
---
---