British defense secretary Ben Wallace has officially stated that the United Kingdom has made a final decision to hand over M270 multiple rocket launchers to the Armed Forces of Ukraine, the BBC writes.
Ben Wallace said the M270 multiple-launch rocket system will help Ukraine defend itself against Russia.
Read more: ​Digest: Russia Uses "Syrian Tactics" in Ukraine
The UK government said the Ukrainian military will get training in the UK on how to use the launchers.
To master such systems, Ukrainian artilerymen will arrive in Britain "in the coming weeks".
According to the BBC the UK government has not confirmed how many weapons will be sent, but the BBC understands it will be three initially.
The decision of British government comes after the US announced last week it was also supplying a rocket system.
As the General Staff of the Armed Forces of Ukraine states on its official page on Facebook, cutting edge M270 weapon system, which can strike targets up to 80km away with pinpoint accuracy, will offer a significant boost in capability for the Ukrainian forces. The UK's decision has been co-ordinated closely with the US decision to gift the High Mobility Artillery Rocket System (HIMARS) variant of MLRS.
Alongside the weapon system, the UK will also supply M31A1 munitions at scale.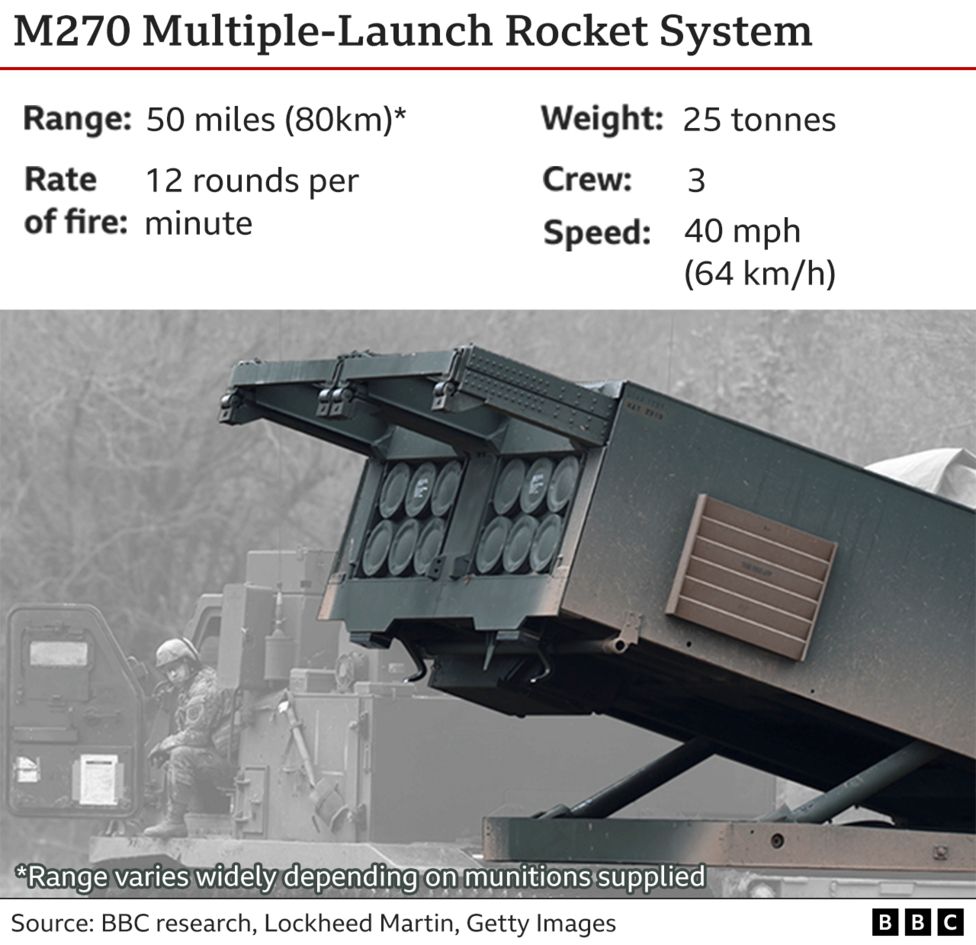 The decision by Ben Wallace comes in response to requests from Ukrainian forces for longer range precision weapons in order to defend themselves from Russian heavy artillery, which has been used to devastating effect in the eastern Donbas region.
The Armed Forces of Ukraine are grateful to the UK government and people of the United Kingdom for supporting Ukraine's sovereignty and territorial integrity within its internationally recognised borders, including Crimea, and for deciding to supply Ukraine with multiple-launch rocket systems (MLRS) M270.
As Defense Express reported, in late May the UK Prime Minister Boris Johnson urged more military support for Ukraine as it battles Russian forces, including sending advanced weapons, like MLRS.
Read more: Modern US M270 or HIMARS Already Destroys russians, Ukraine's Defense Intelligence Gives a Hint
---
---