In recent days, the Armed Forces of Ukraine have damaged two more bridges connecting the russian army groups on the right bank near Kherson.
Yesterday, July 23, the Daryiv Bridge over Ingulets river was struck with impressive surgical precision. All six holes are exactly on one side of the bridge.
Read more: Best Western Helicopters to Be a Good Replacement For the Soviet Mi-8 And Mi-24 In Ukraine (Analysis)
And today there was information about the attack on the bridge through the sluice of the hydroelectric power station in Nova Kakhovka. At least two hits with damage to the canvas and armature, which are being quickly repaired, according to the photo. This strike was completely logical and predictable.
It was also expected by russia, which tried to strengthen the protection of the bridge, but without results. However, it only led to additional losses among extremely expensive and scarce russia's military equipment.
Before that, thanks to a series of high-precision strikes, the Antonivskyi road bridge across the Dnipro near Kherson was disabled. Now the condition no longer allows it to be used for the passage of cargo transport.
Thus, all road bridges across the Dnipro, where all the enemy troops are located the right bank and occupy a bridgehead of 150 by 40 km, are damaged.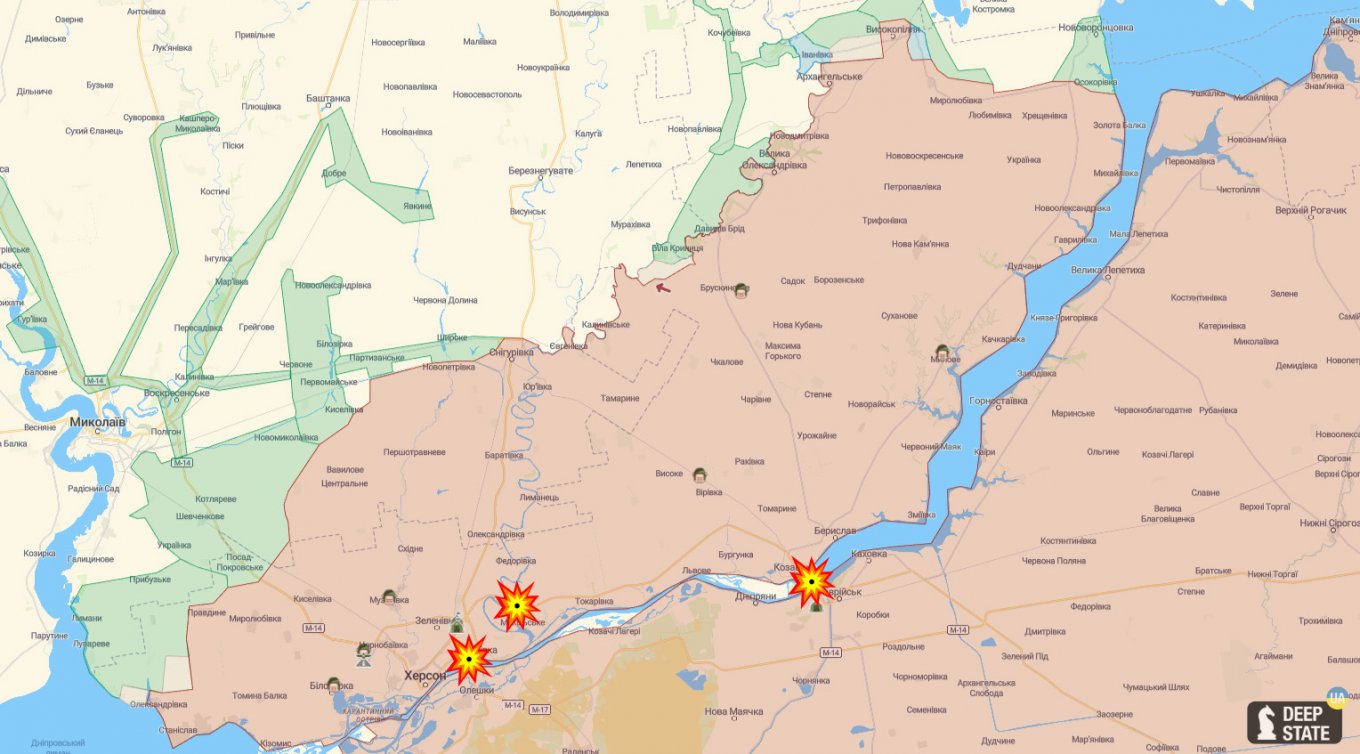 Crossing the Ingulets River is also complicated, although several more bridges have been installed across it. But the routes across the river lie through narrow dirt roads.
Two more railway bridges have been crossed over the Dnipro, one near Kherson, the other on the same hydroelectric dam in Nova Kakhovka. But their use is limited as russians fear that the railway will be destroyed along with the bridge. A similar fate will befall any pontoon crossing, which the russian army will most likely try to deploy in the nearest future.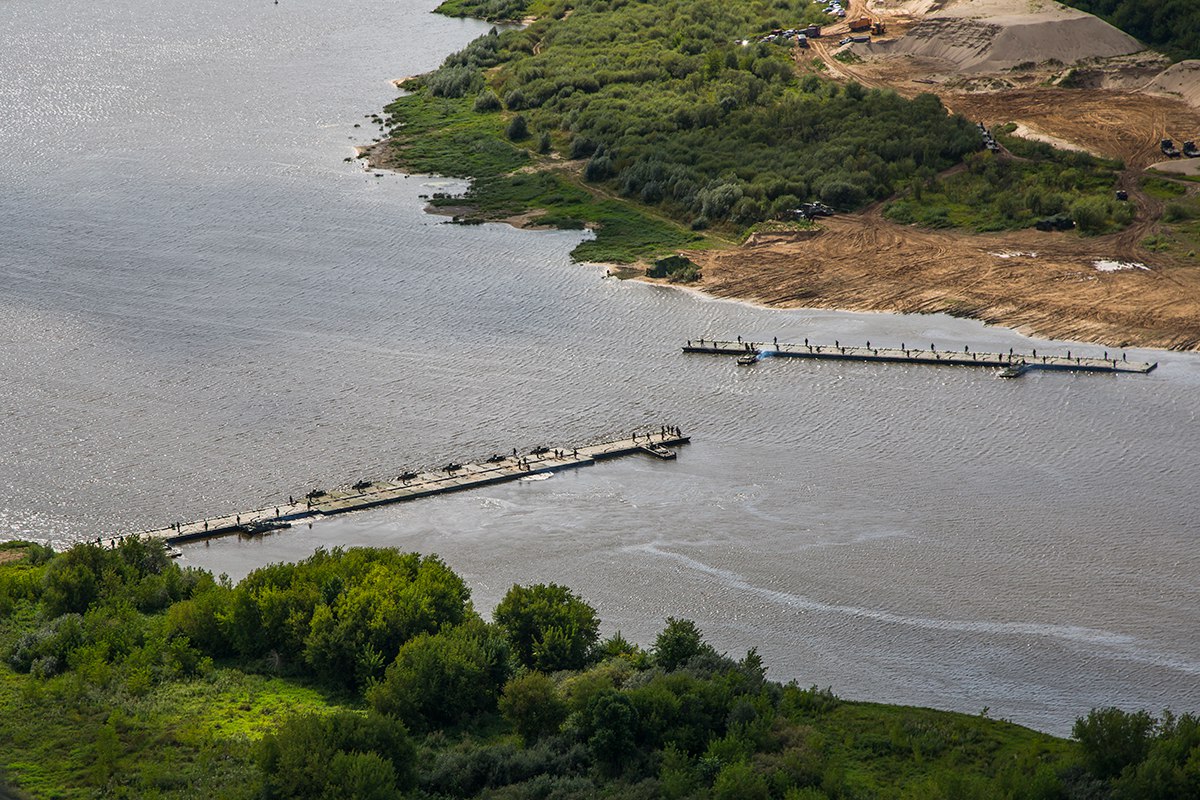 In this way, the Armed Forces of Ukraine are already completing the fire damage to all critical crossings. It will lead to absence of reliable fuel and ammo supply for russian troops on the right bank Ukraine. Moreover, it is far from a fact that in the event of the russian army retreat, these crossings will withstand heavy armored vehicles and might simply have to be abandoned.
Read more: Defense Intelligence of Ukraine is Preparing to Release the Zaporizhzhia NPP?
---
---