That is according to the Ukrainian media, The Guardian reports.
Media reports referred to explosions in several parts of the country, including the cities of Odesa, Cherkasy and Kryvyi Rih. In Odesa, the local water supply company said a missile strike cut power to pumping stations, leaving the entire city without water.
Read more: 285 Days of russia-Ukraine War – russian Casualties In Ukraine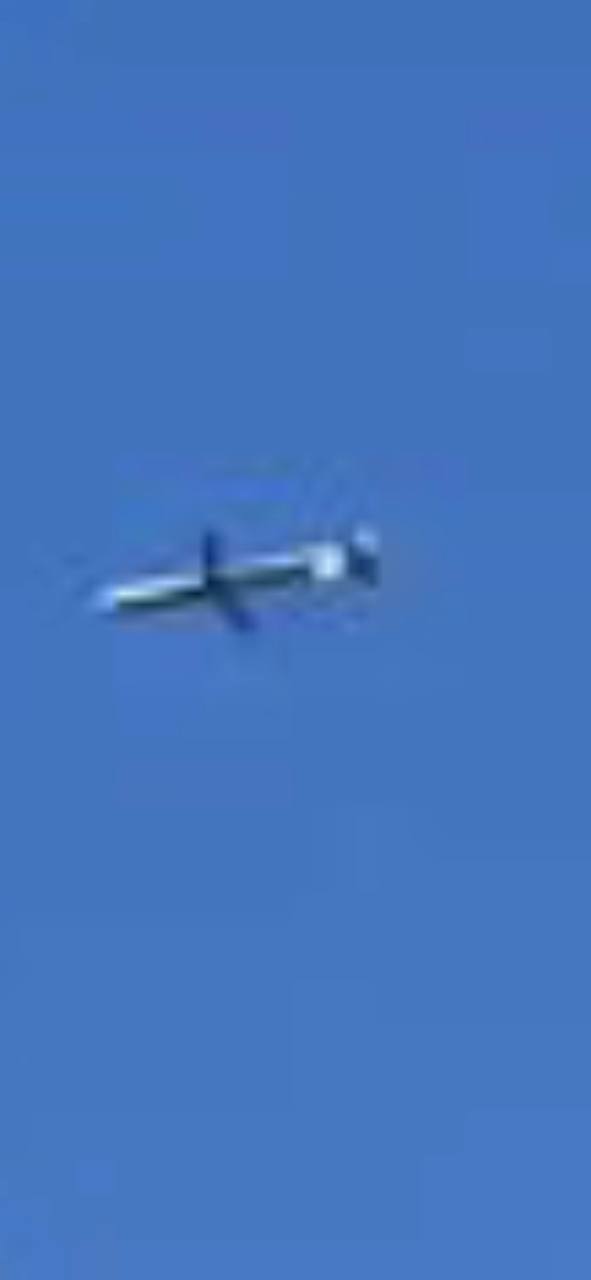 "The enemy is again attacking the territory of Ukraine with missiles!" Kyrylo Tymoshenko, the deputy head of the Ukrainian president's office, wrote on Telegram.
Air raid alerts sounded across the country, and authorities urged people to take shelter, Reuters reported.
A spokesperson for the Ukrainian air force, Yuriy Ihnat, said Russia had launched land-based missiles from southern Russia and shipborne missiles from the Caspian and Black seas. Russian strategic bombers also launched missiles, he said.
Yuriy Ihnat warned the Russians could attack in several waves to make it more difficult for the Ukrainian air defences to shoot down the missiles.
According to local media, explosions reported in Lviv, Ternopil, Khmelnytskyi oblasts, Kryvyi Rih.
In particular, power outages reported in several Ukrainian regions after Russian missile strikes also.
Electricity and water supply have been cut off in Zhytomyr and some settlements of the region due to Russia's mass missile attack on Ukrainian cities on Dec. 5, news outlet Suspilne reported.
Part of Kryvyi Rih in Dnipropetrovsk Oblast has also been left without power while boilers and water pumping stations were disconnected, according to Oleksandr Vilkul, head of the city military administration.
Emergency blackouts have been introduced in Sumy Oblast, which is completely without electricity now, according to the regional supplier Sumyoblenergo.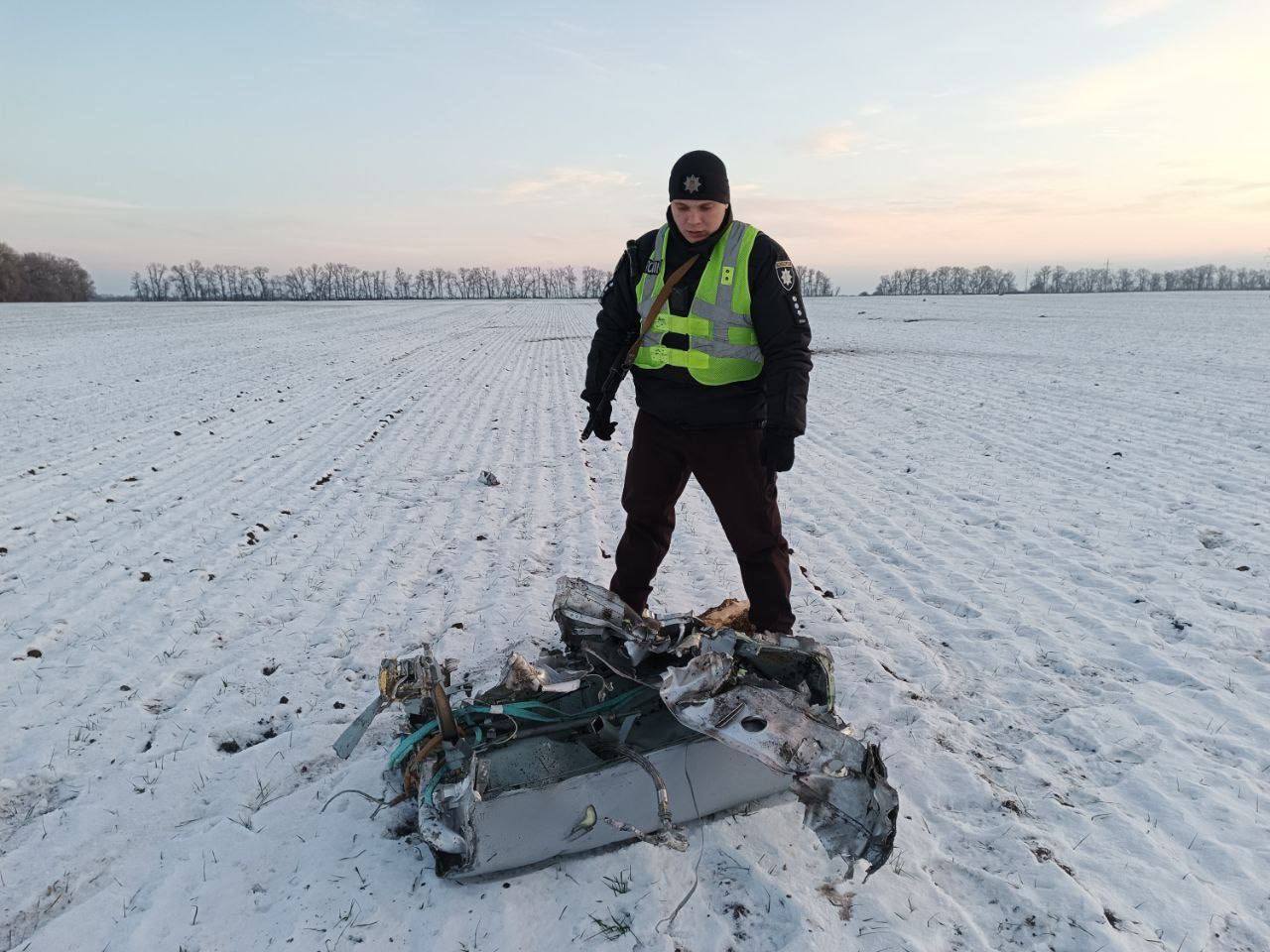 In Odesa, all pumping stations and reserve lines have been taken offline due to the Russian strikes, resulting in water outages across the city, according to water service Infoksvodokanal. Interruptions in mobile signal in the city, according to Odesa City Council.
Mykolaiv Mayor Oleksandr Sienkevych also reported blackouts in the city.
In addition, russian attack causes electricity cut-offs in Moldova.
Zaporizhzhia Oblast Governor Oleksandr Starukh reported on Dec. 5 that a Russian missile attack killed two and wounded two people in the village of Novosofiivka. According to the official, the strike damaged residential buildings.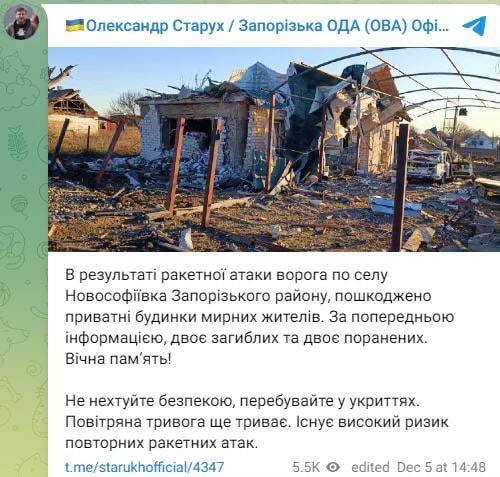 As Defense Expressreported, earlier today, December 5, 2022, there were reports that an unknown drone fell on the runway of the Engels Airfield in Rostov oblast of the russian federation. According to some claims, two Tu-95MS strategic bombers were damaged as a result of the explosion. We also wrote on What Kind of Weapon Could Hit the Engels Airfield In Rostov Oblast And an Airport In Ryazan Oblast.
Read more: The UK Defense Intelligence States Number of russian Sorties Reduced Significantly in Recent Months
---
---