The russian federation is deploying aviation in Belarus, Belarusian Hajun reports. The russia's Air Force planes and at least nine Mi-8 and Mi-24 helicopters, on some of them the "Z" symbols are applied.
Defense Express reminds that on January 5, the Ministry of Defense of Belarus announced the joint flight training exercises with russia without announcing the dates and number of the aircraft. And unfortunately, the very creation of an aviation group is one of the important markers of preparation for the invasion.
Read more: How Many Iskander Cruise Missiles Remain In russia, And How Dangerous They Are
According to Belarusian Hajun, planes and helicopters will keep arriving until December 12. Such a term also indicates a fairly significant number of aircraft that can be transferred to Belarus. Air bases where additional forces may be deployed are also indicated.
Machulyshchi and Baranovichi airfields are named as the most likely locations, but the involvement of the Lidsk, Luninetsk and Bobruisk air bases is not excluded.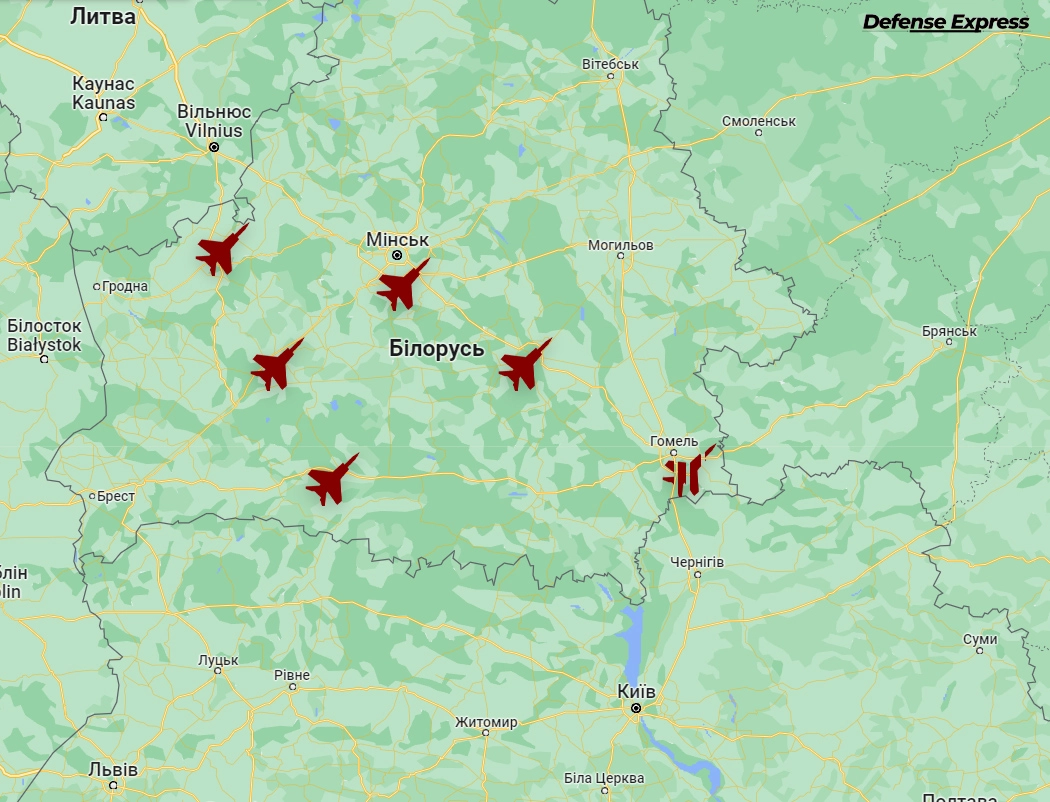 Defense Express notes that the Zyabrovka airfield, which is located near Gomel and is not officially operated, should also be added to this list. The fact is that the runway of this airfield and the medication areas have been cleared of snow. Public images from the Sentinel satellite, which were taken on December 6 of last year and January 7 of this year, indicate this.
Thus, it is possible to make an assumption that this airfield, which is located in the immediate vicinity of the border of Ukraine at a distance of 37 km in the direction of Kyiv and Chernihiv, is preparing to receive airplanes or helicopters.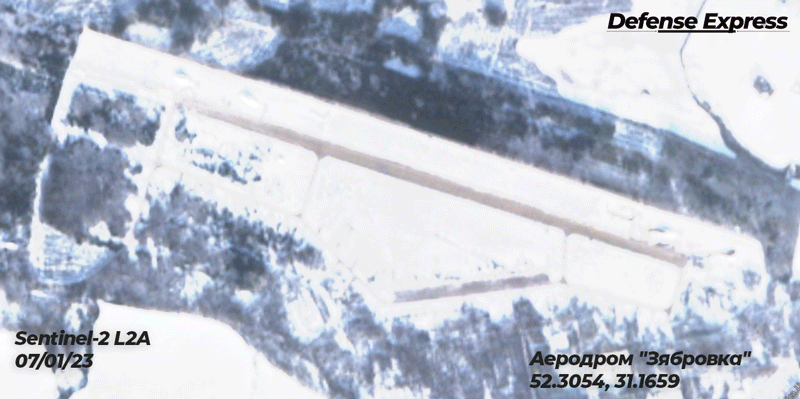 Given the ability of HIMARS to fire at a range of about 80 km, it is in the zone of possible damage, as is the Luninetsk airfield, which is 50 km from the border. All other air bases are located only in the zone that is reachable for missile weapons with a firing range of about 300 km.
But Defense Express notes that the Belarusian direction for the Kremlin is convenient for deceptive demonstration measures aimed at distracting the Armed Forces of Ukraine. Such a scenario is considered the main one by the Ministry of Defense of Germany.
Read more: 319 Days of russia-Ukraine War – russian Casualties In Ukraine
---
---