The russian occupation army lost one of the T-72 tanks in non-combat conditions, according to the russian mass media. The tank was destroyed.
At the technical and repair base, where the occupiers were restoring their T-72s, a fire broke out in the evening of January 12, probably due to fire safety violations during repairs.
Read more: 325 Days of russia-Ukraine War – russian Casualties In Ukraine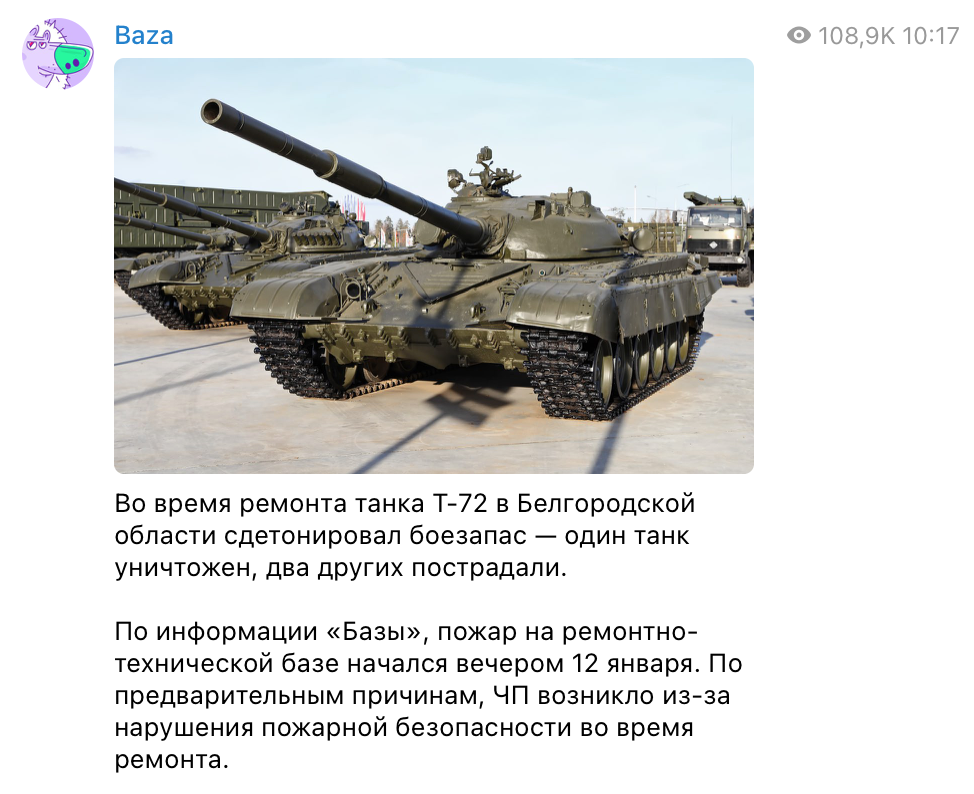 Because of the fire, the ammunition on one of the T-72s detonated and the tank was destroyed, while the fire spread to the other two T-72s that were nearby. As it is claimed, "the tanks were eventually saved".
However, it is not clear what condition the salvaged tanks are in, as the report also states that firefighters arrived at the repair base only two hours after the incident, and spent another half an hour putting out the fire. As noted, there were no casualties.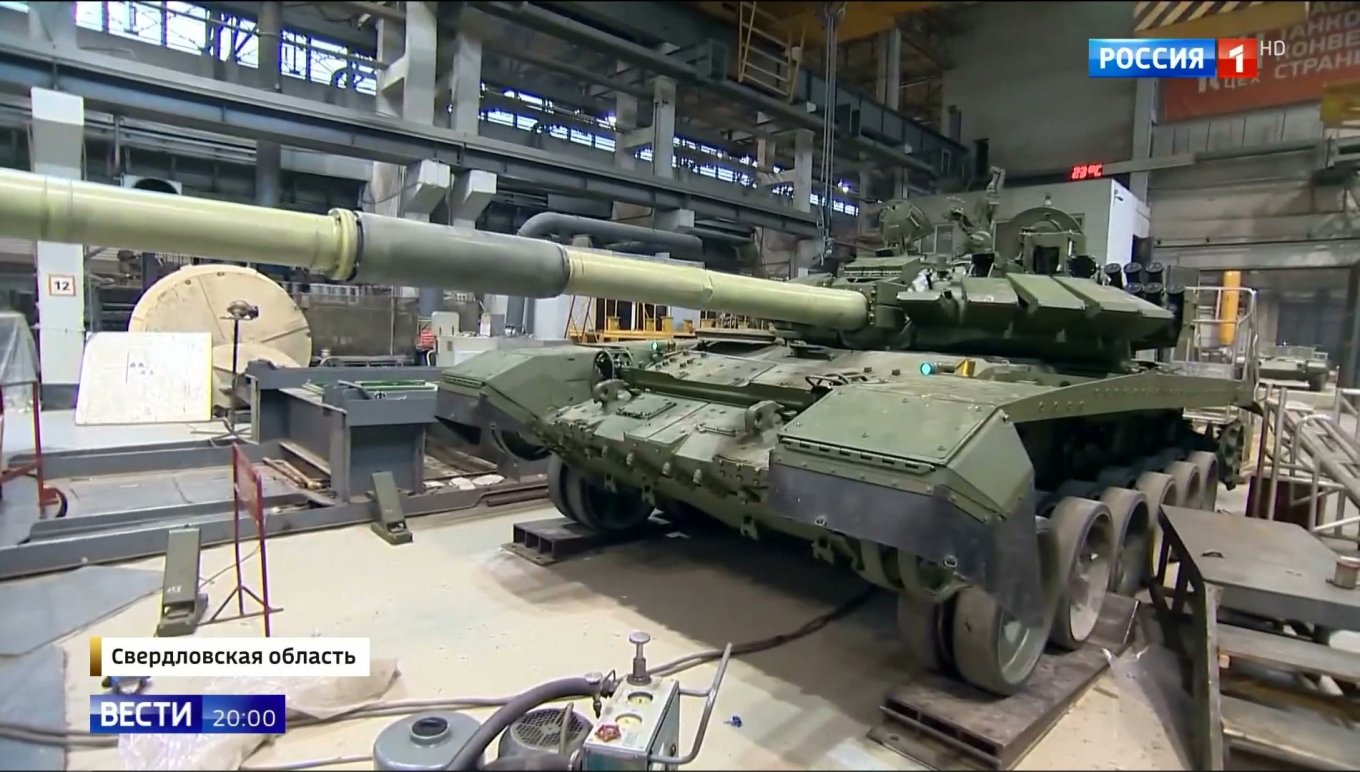 The Ministry of Defense of the russian federation has not yet commented on this event. Defense Express reminds that since the beginning of the full-scale invasion, the Armed Forces of Ukraine have already destroyed more than 3,000 russia's tanks.
Read more: ​Ukraine's General Staff Operational Report: russians Continue Their Attempts to Seize Donetsk Oblast, Having a Fear of Sabotage in Temporarily Occupied Territories
---
---