Russians conduct a systematic shelling of Ukraine from the territory of Belarus with missile weapons, and quite often the Zyabrovka airfield near Gomel is designated as the launch area.
Now, thanks to the residents of Zyabrovka, which is located close to the airfield, this has been verified and proven. In particular, one of the local residents filmed the launch, and the local Flagshtok news edition localized the place.
Read more: ​Greek BMP-1 Finally Go to Ukraine in Four Months: Germany Agreed to Provide Marder in Exchange
Several characteristic objects got into the video, which made it possible to localize the place and document that the Zyabrovka airfield is used for launches.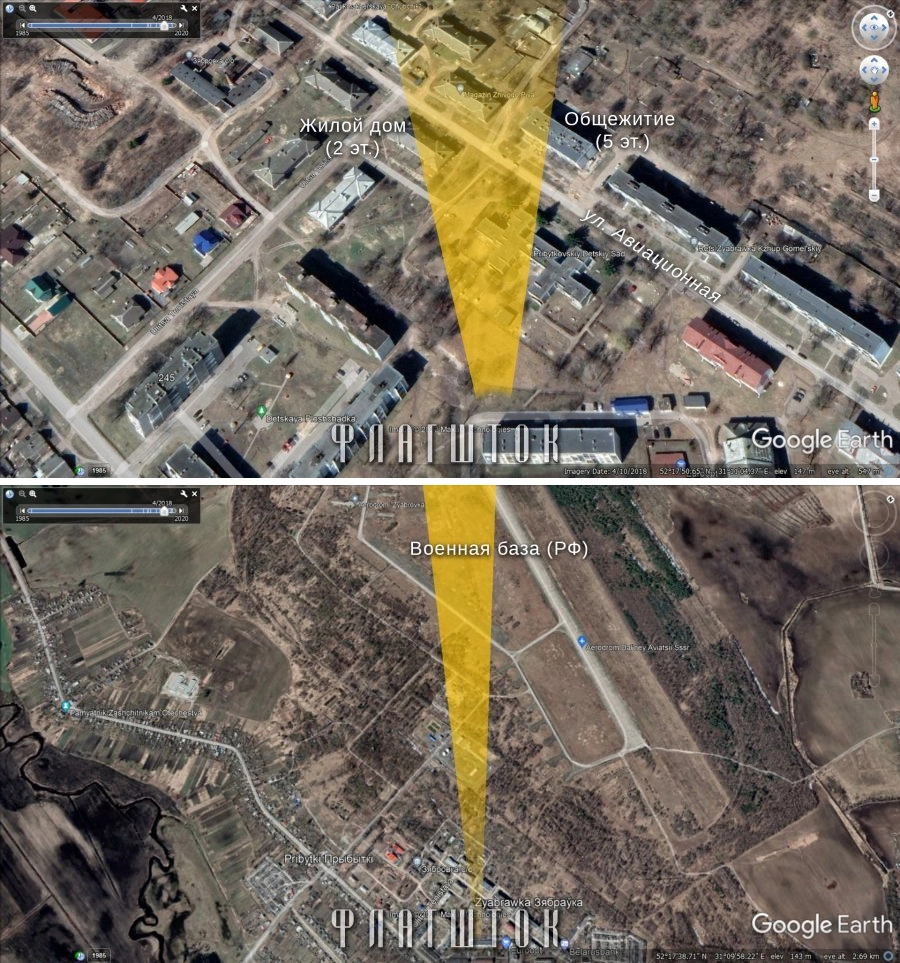 Defense Express reminds that the airfield itself, which was abandoned for about 30 years, was reconstructed by the russian army before the beginning of the full-scale invasion. It is located quite close to residential buildings. In particular, the distance from the edge of the runway to residential buildings is 700 meters. And it is 400 meters from the airport logistics center with fuel depot to the kindergarten.
Read more: 206 Days of the War: russian Casualties in Ukraine
---
---