The Armed Forces of Ukraine are actively destroying the positions of the russian occupying forces in the south of Ukraine. It was stated in the recent summary of the Operational Command South.
Thus, in one day, on August 5, the Armed Forces of Ukraine military hit two control points of russia's 76th Airborne Assault Division and the 49th Army in Chornobayivka, one command and observation point of the battalion tactical group in Bruskinske, and also liquidated six ammunition depots in Beryslavsk and Kherson regions.
Read more: Ukraine's Artillerymen Described Advantages of Polish Krab SPGs In the Fight Against russian Invaders
Among the inflicted losses are 79 KIA occupants, four T-72 tanks, two Msta-S self-propelled guns, one howitzer, a radar, a command and staff vehicle, 10 armored vehicles and 11 automobile vehicles.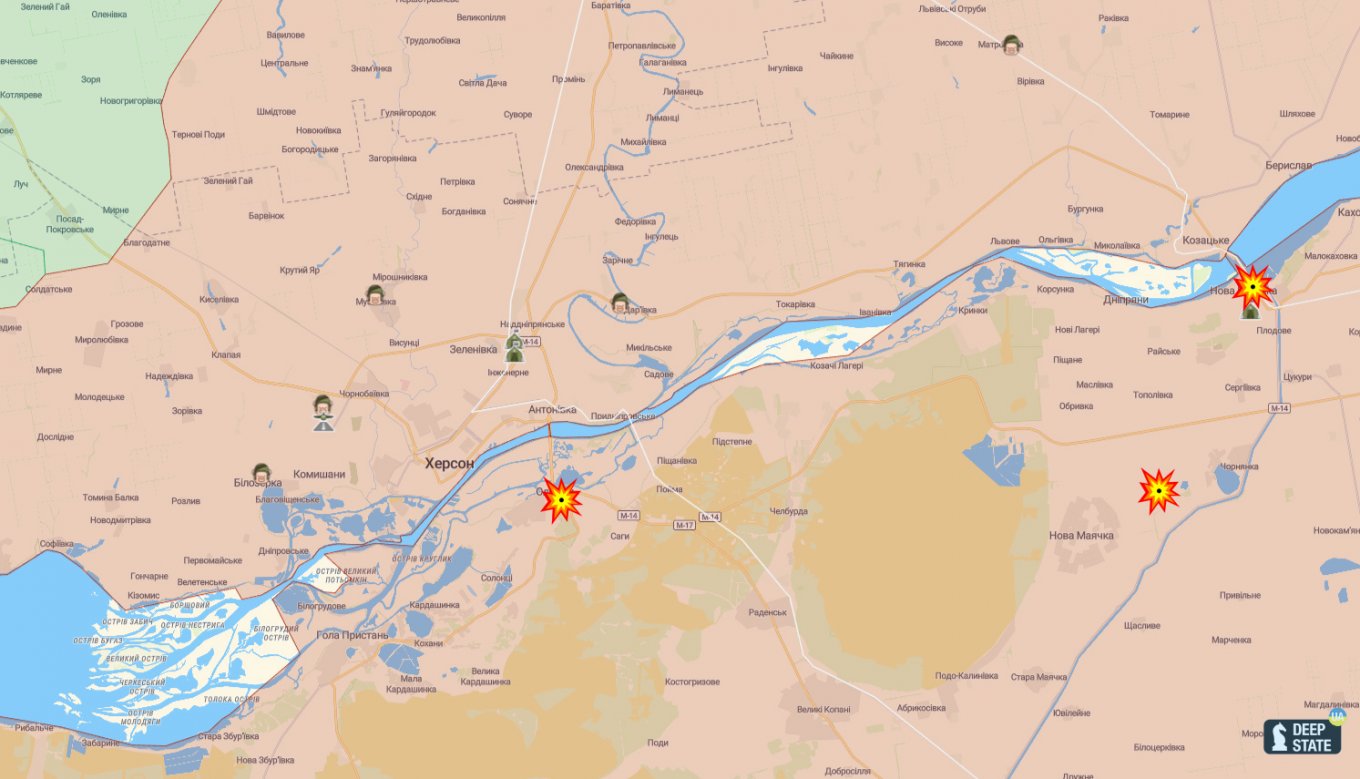 Overall, the Armed Forces of Ukraine continue to methodically annihilate russians the in this direction: yesterday, August 5, Defense Express reported that Ukraine's military launched a series of powerful, high-precision strikes against the russian army in the Kherson Oblast.
Read more: ​British L119 105mm Howitzer is Already in Ukraine: Military Told About its Advantages Over the Soviet D-30
---
---