But, perhaps, due to the successful counterattacks of the Armed Forces of Ukraine, for example, in Kharkiv and Kherson regions where the enemy retreats to unfavorable positions near Andriyivka, Lozovy and Belogorka, the number of trophy equipment will increase again.
In particular, a video appeared on the Internet with three captured BTR-82A of the russian Army, ie a full-fledged set of combat vehicles, which will be enough to staff a motorized rifle (or mechanized) platoon.
Read more: Museum Armored Vehicles Were Used to Protect Kyiv
All three vehicles were found in some "cowshed". Most likely they wer hidden there from artillery fire. Visual assessment indicates that they may be in good condition. Boxes with ammunition and other military equipment are also visible on the vehicles.
It should be noted that as of April 23, it was known that the Russian army lost 123 BTR-82A vehicles, of which 40 vehicles became trophies of the Armed Forces. This number of BTR-82A vehicles was already enough to form a reinforced motorized infantry battalion.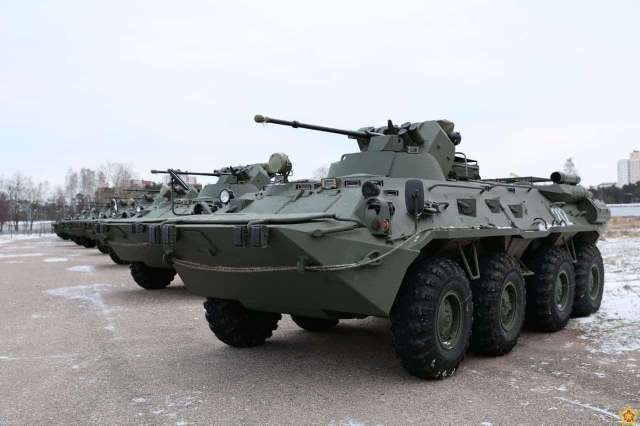 As Defense Express reported earlier the Armed Forces of Ukraine have captured the newest Russian military command and control vehicle R-149МА1. This vehicle is a part of the "Sozviezdiye" battle management system used by the Russian troops. We also told on a cases when the Territorial Defense Forces of Ukraine received russia's KamAZ-63968 "Typhoon" as trophy while Special Operations Forces seized two russian air defense systems.
Read more: ​Australia Gives More Armored Vehicles to Ukraine, Bushmaster and M113 APCs in List
---
---