The British RC-135W Rivet Joint reconnaissance aircraft is currently ower the Black Sea. This is evidenced by data from the service Flightradar 24.
It is safe to say that this reconnaissance aircraft flew to the area over Black Sea primarily to make sure that the Ukrainian Navy managed to hit another russian ship - "Vasily Bekh" project 22870 tug.
Read more: Ukraine Gets M113 Armoured Personnel Carriers from Lithuania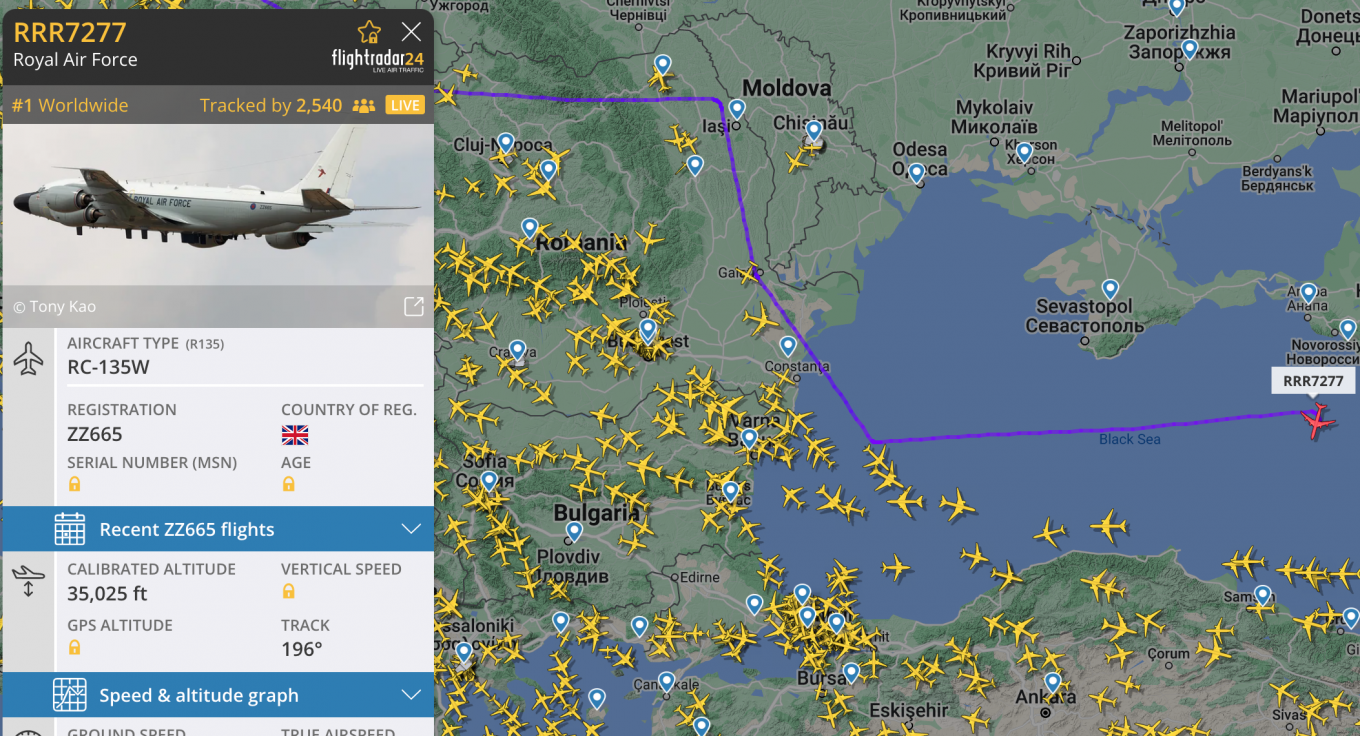 So, today the Bayraktar TB2 UAV filmed how team of the Ukrainian Harpoon anti-ship missile system managed to hit the ship of the occupying forces with Thor SAM on board.
At the same time, according to the official comment of the Operational Command "South", the tug turned into a "floating fire": "According to preliminary data, 70% of the crew was affected, the fate of the rest is unknown. Enemy ships are trying to conduct a search and rescue operation."
Read more: Russian Fleet Lost Another Ship in Black Sea after Ukrainian Navy Attack
---
---