On February 8, 2023, the Ukrainian delegation visited the Great Britain, where the Commander of the Navy Rear Admiral Oleksii Neizhpapa met with the First Sea Lord Admiral Sir Ben Key and the Commander of the Royal Navy of Great Britain Vice Admiral Andy Burns, the Ukrainian Navy press service reports.
As noted, "the parties considered the issue of providing military-technical assistance and keeping training the Ukrainian Navy personnel with the participation of foreign instructors." The first thing that comes to mind is that the participants of the meeting discussed the training of Ukraine's crews on the Sea King helicopters and the additional transfer of such aircraft. The second option is the transfer of two trawlers of the project Sandown to Ukraine, their delivery was announced by the British media as early as September 2022.
Read more: ​The UK Defense Intelligence Hints That russia is in Fear of Ukraine's Offensive in Zaporizhzhia Oblast and In Luhansk Oblast as Well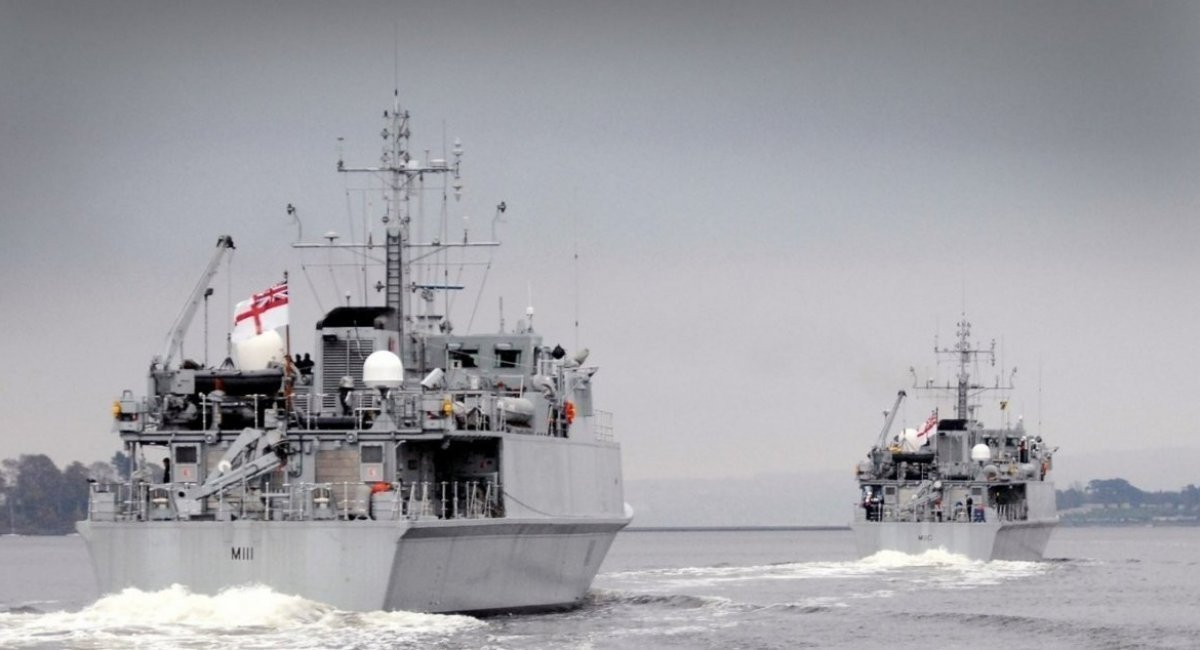 Anti-mine ships for the Naval Forces of Ukraine are vitally needed for the country. Especially, if we take into account the fact that the loss of the only minesweeper of Ukrainian Navy Genichesk at the beginning of the full-scale war has been officially recognized, and the threat to civilian shipping from drifting mines is constant.
In July 2022, BBC reported that Ukraine's sailors were taking over the British Sandown minesweepers, and it was then that the announcement was made about the transfer of these ships in September 2022. This month has come, but in open sources we can only find a mention that these trawlers received the names Chernigiv and Cherkasy, as well as their future armament.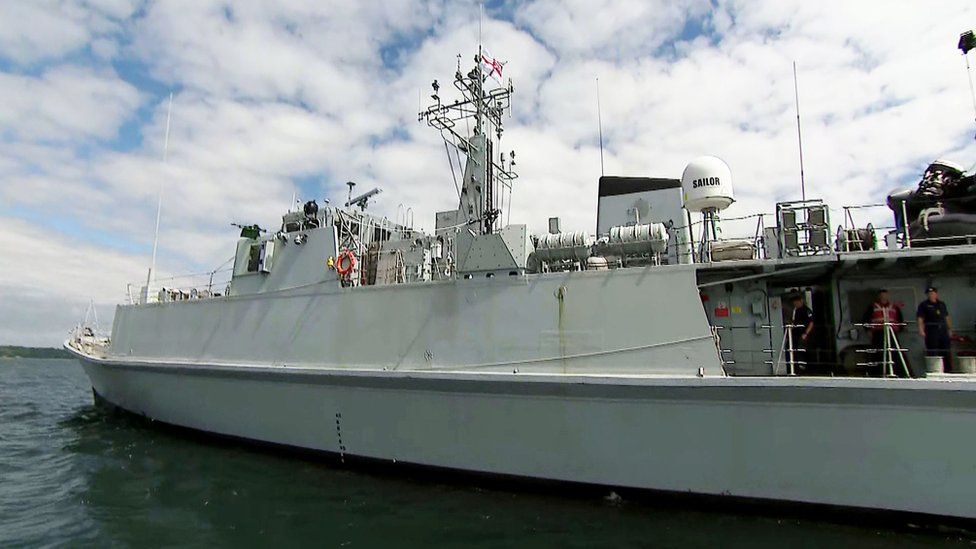 In late January 2023, there was the first photo of already Ukrainian Chernihiv and Cherkasy trawlers entering the open sea. The photo was published by UkDefenceJournal. It is noted that these ships sailed outside the Scottish city of Rosyth, where the shipyard is located, where they undergone the modernization.
This concludes all the known news about British minesweepers for Ukrainian Navy for the time being. At least the approximate time frame for the transfer of them to the Ukrainian fleet has not yet been disclosed. As it remains unknown the following question: if these ships are sent to pass through the Bosphorus and Dardanelles, will Turkey let them through, referring to the Montreux Convention.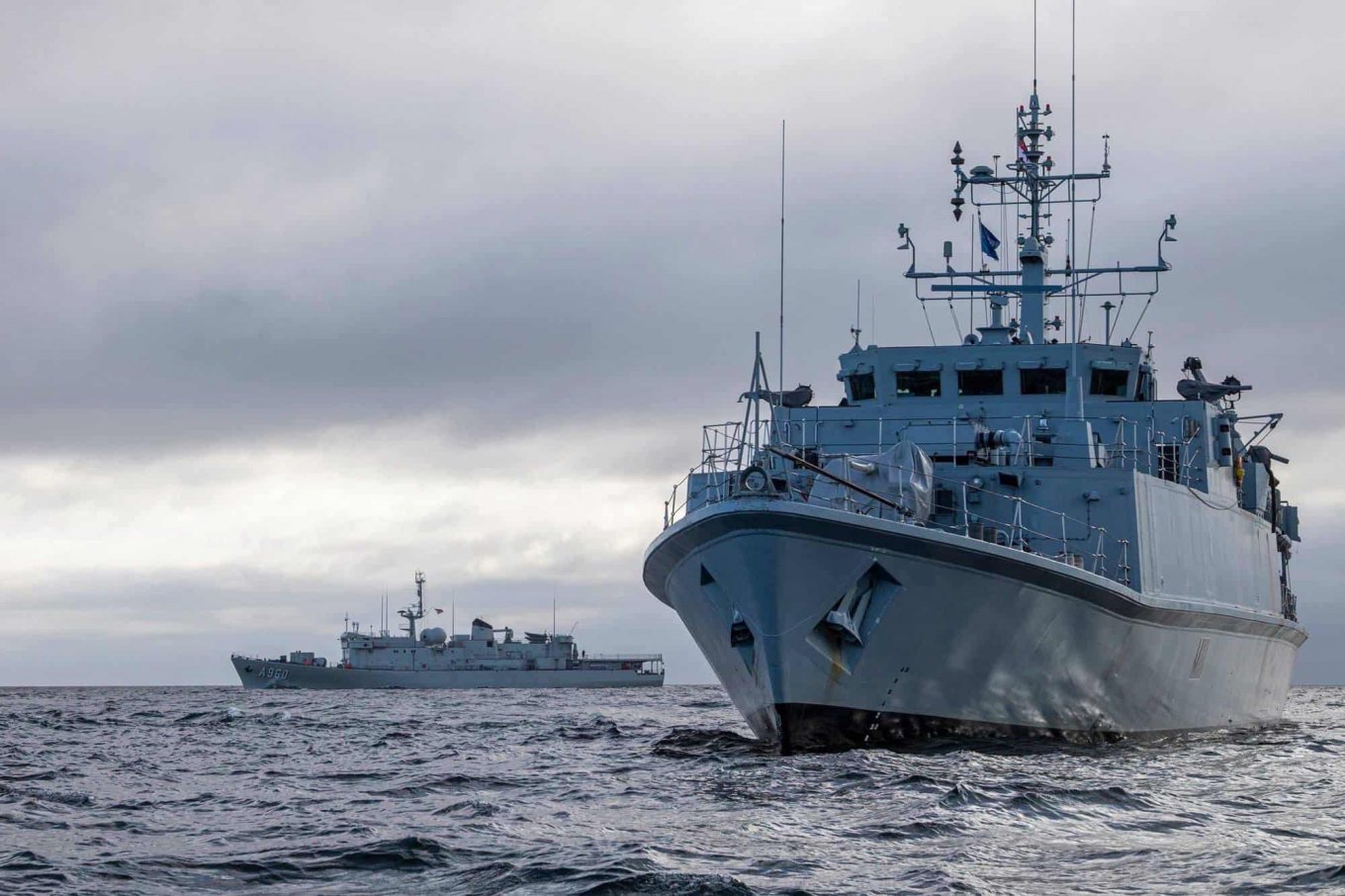 This Convention prohibits the passage of ships of the warring parties, and according to this reference on February 27, 2022, Turkey prohibited the passage of the russian Navy warships from the Mediterranean Sea.
Read more: ​Confirmed by Russia: Ukrainian Air Defense Forces Struck the Il-22 Aircraft
---
---